The market is filled with multiple brands and various price ranges when it comes to headphones. But need a perfect headphone that fulfills all of your music listening needs. We will do a Grado headphones review here to give you that opportunity. Yes, that's because Grado has some of the most uniquely designed headphones on the market, which you cannot get anywhere else.
Grado headphones are famous for their excellent vintage appearance, open-back designs, and high-quality sound out, which maximize the listening experience. The following article will learn about the ten best Grado headphones available on the market. We will discuss their features, specifications, pros, and cons. It will help you in making a profitable and efficient decision.
Table of Contents
SR80x Prestige Best Budget GRADO Headphones (Recommended)
GRADO Headphones Wireless GT220 True In-Ears (Recommended)
9 Top Grado Headphones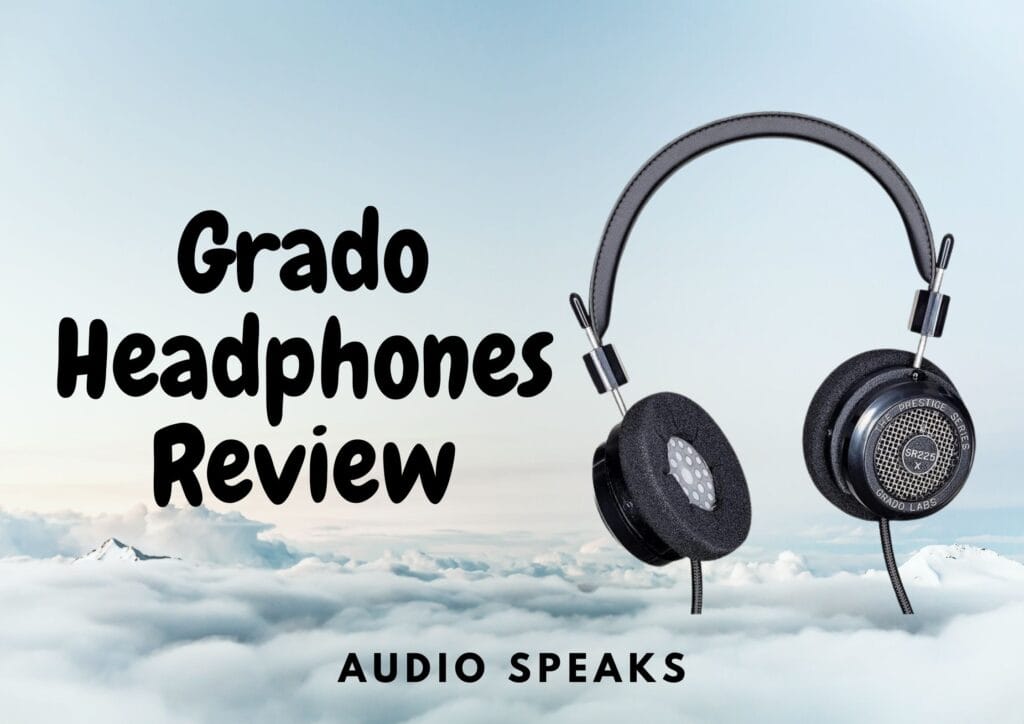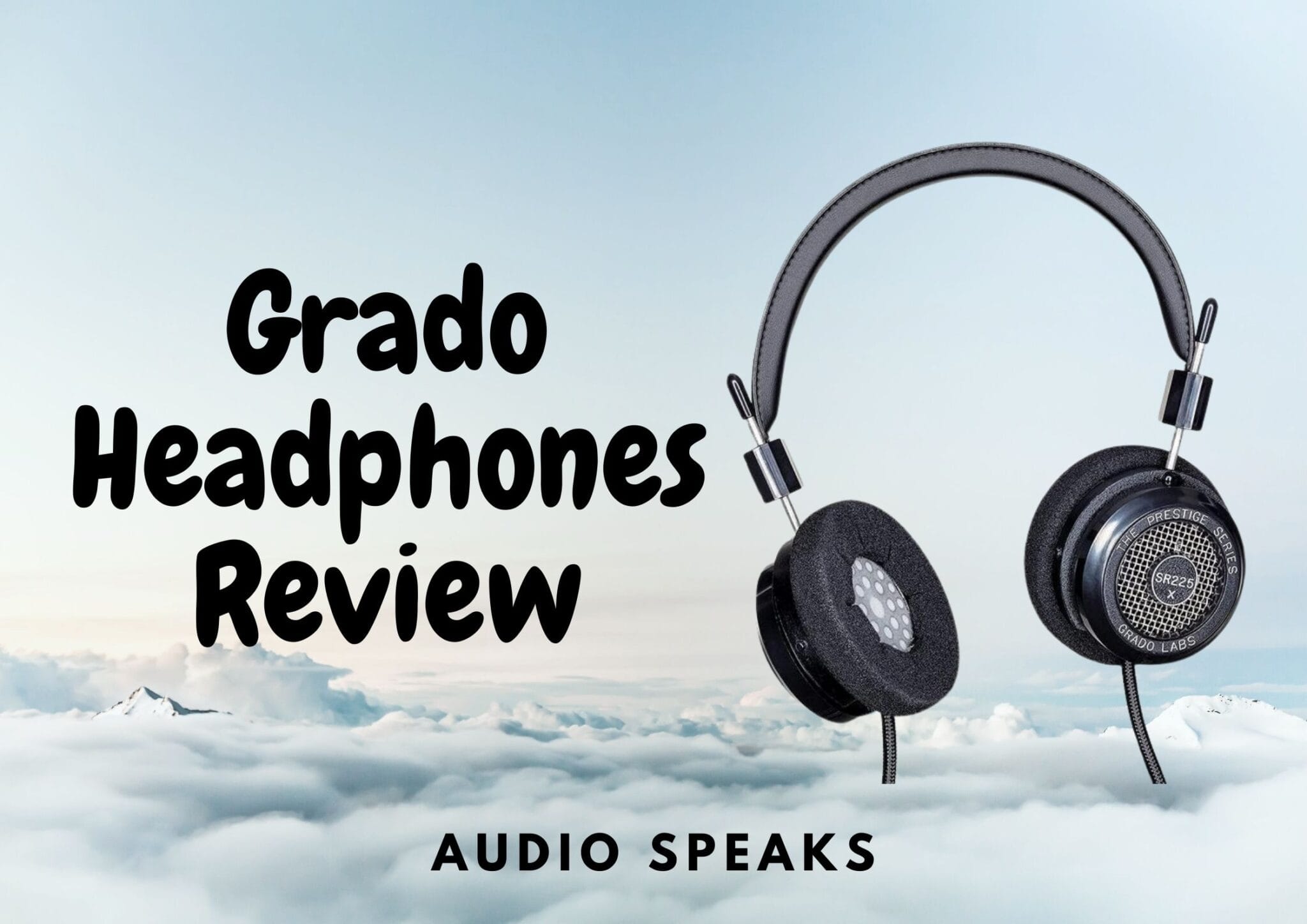 These top Grado headphones provide you impressive appearance, remarkable sound output and make your music experience better. They could be the best choice in the studios where the sound quality is crucial. In addition, a buying guide will also be included to help you understand the vital factors so you know which Grado headphones to buy to enjoy better music.
1) SR80x Prestige Best Budget GRADO Headphones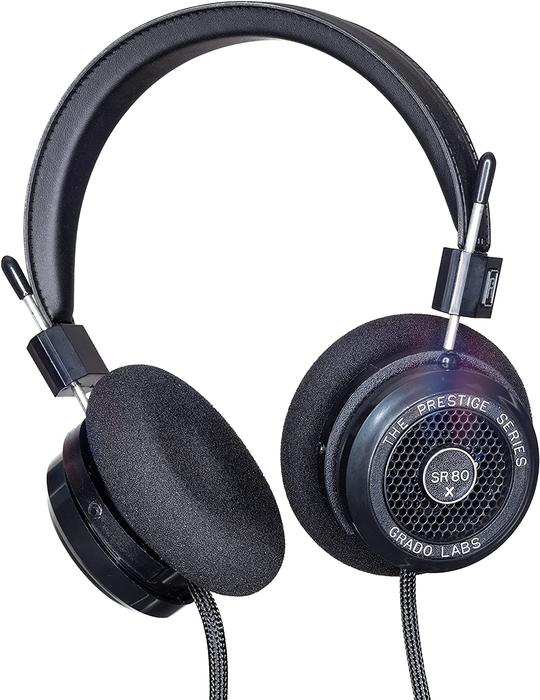 Model: SR80x |Connection: Wired |Jack: 3.5 mm with ¼" adapter |Type: On-Ear |Cable feature: Retraceable |Frequency Response: 20 Hz to 20 kHz |Normal Impedance: 38 Ohm |Wiring: 8 Conductor Copper |Dimensions: 9.12 x 8.03 x 1.93 Inch |Weight: 8.5 Ounces
Best budget Grado SR80X headphones provide you with everything you need in a perfect headphone. It comes with a fantastic frequency response and a typical impedance of 38 Ohms, and there is no chance that you would miss any note.
These comfortable, lightweight headphones offer you higher sound quality and deep, detailed bass. These headphones come with the latest drivers, making them even better and more accurate.
Design:
SR80X is one of the best budget Grado headphones available in the market. Its design, aesthetics, and performance make it one of the top Grado headphones if you compare it with others.
This headphone is perfect to use in quiet places like offices and homes. I usually take it to the office to enjoy working on different projects.
Lightweight & Comfort:
From the comfortable cushions to the unique headband, everything is far much better than its previous generation Grado headphones SR80e series. Cushioning on the underside is far much better than the last version.
Moreover, it is incredibly lightweight that makes it more user-friendly. You can use these headphones for several hours without hurting your ears or annoying your neck.
New Driver Tech:
Unlike the 'e' series, these headphones use the latest driver support, such as 38 ohms and 98dB. Its sound quality is more versatile and appeals to more music lovers than its previous versions.
This headset is approachable due to its budget-friendly rates and highly competitive design. From my personal experience, I can tell if Grado ever decides to make a museum for headphones, it will be the top Gem in it.
Sound Quality:
While doing the Grado headphones review, we assess the remarkable sound quality of these headphones. You get a fantastic frequency response which helps you get all the details without missing a single note.
Moreover, it does not cut you off from the rest of the world like noise cancellation headphones. You would be aware of the surroundings, making it more reasonable for a loved one.
Pros
Excellent frequency response catches the lower frequencies with efficiency
Upgraded aesthetics make you fall in love with the device
Lightweight and comfortable makes you tireless for a long time
The latest driver technology enhances the overall system
Extra padded cushions mean extra comfort
Cons
Not wireless, so you have to deal with tangled wires.
2) GRADO Headphones Wireless GT220 True In-Ears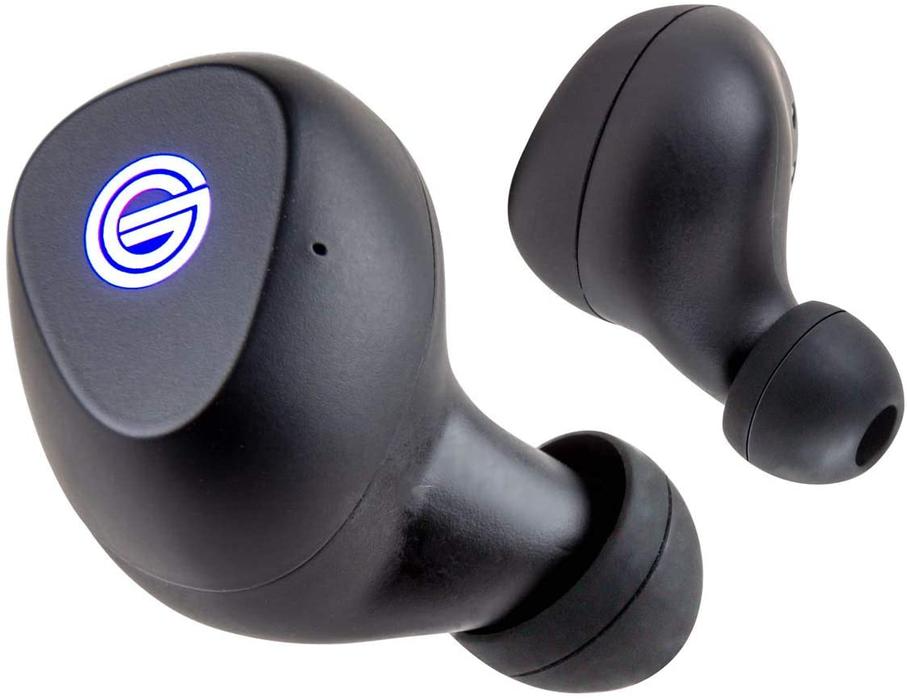 Model: GT220 |Connection: True Wireless |Battery Life: 6 Hours to 36 Hours |Case Battery: 5 Full Charge |Type: On-Ear |Frequency Response: 20 Hz – 20 kHz |Cable feature: True Wireless Stereo |Special feature: USB Connectivity |Connectivity: Bluetooth 5.0 |Charging Time: 2 Hours |Dimensions: 0.39 x 0.39 x 0.39 Inch |Weight: 11.2 Ounces
If you are looking for a true Grado headphones wireless, go for this state-of-the-art and well-crafted GT220. True wireless in-ear earbuds give you ultimate quality sound with high-quality bass.
The most remarkable feature of these great earbuds is the long life of the battery, which you can use for several hours without any tension. The Bluetooth 5.0 connectivity gives you the best connectivity range.
True Wireless:
As the name suggests, this is an actual wireless in-ear headphone that comes with touch-sensitive commands. The slight touch to the 'Grado' icon allows you to pause, play, skip and forward music with one touch.
You can also decrease, increase the volume and end the calls from there. More interestingly, it allows you to summon Google Assistant and Siri, thanks to its integrated microphone.
Wireless Charging:
The Grado headphones review states they a genuinely wireless headphones, which means you don't ever need to connect a wire to the earbuds. Its case quickly provides you with up to 5 total charges, which is excellent.
You can use the earbuds straight up to 6 hours, and then you need to put them in the case for charging. Ultimately, you get more than 36 hours non-stop of battery timing without any wire connection.
Other Features:
With these fantastic headphones, you get 32 ohms with an excellent frequency range of 20 Hz to 20,000 Hz, which is quite incredible. These earbuds are also capable of Apt-X and AAC, making them more user-friendly.
In addition, the headphone charging capacity is 50 mAH, while the case's capacity is 500 mAH. You also get an owner's guide with these headphones, which makes you familiar with its other features.
Perfectly Crafted:
Grado headphones wireless are constructed of high-density acoustically optimized polycarbonate. It is equipped with 8mm of polythene terephthalate's full range of drivers.
GRADO has a reputation for designing perfect, high-performance headphones, which is second to none. You get the ideal fit and remarkable performance with this fabulous craft and innovative 'twist to lock' technique.
Purchase Decision:
You need these perfectly crafted wireless headphones if you want to enjoy your music without any disturbance and restriction. The long battery life and absolute true wireless headphones make your life easy.
Moreover, the integrated microphone allows you to answer calls just like you talk on the phone without Bluetooth. Your voice would be as transparent as your natural voice; this gives it some bonus points.
Pros
Superb audio performance and catch all frequencies in the range
Rich and detailed bass give you the solid sound quality
Simple and easy to operate earbuds
In-ear fitting provides your ears comfort
Remarkable battery with long hours
Cons
Expensive than most of the similar products
3) GRADO SR325x Stereo Headphones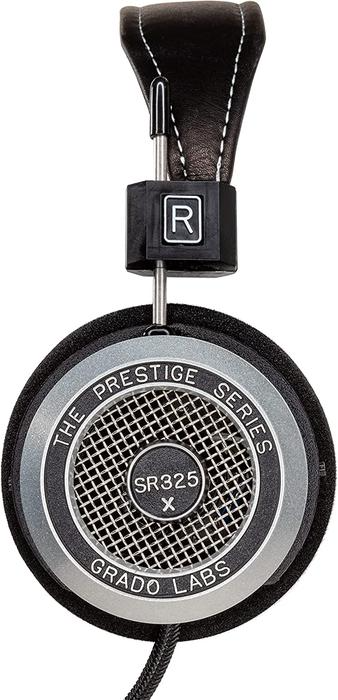 Model: SR325X |Connection: Wired |Jack: 3.5 mm |Type: On-Ear |Cable feature: Retraceable |Wiring: 8 Conductor Copper |Pads: Adjustable |Warranty: 1 Year |Dimensions: 9.21 x 7.91 x 2.13 Inch |Weight: 12.7 Ounces
SR325x is an upgraded and enhanced version of the popular Grado 325e headphones. The manufacturer has made several enhancements to make it more comfortable to wear in this headphone.
Moreover, the X-series drivers work better than the previous series, which is a piece of excellent news for Grado lovers. Most importantly, the sound quality has been drastically improved to provide you with a detailed presentation of your favorite music.
Fourth Gen Drivers:
One of our top-rated Grado 325e headphones delivers superior sound with the fourth generation drivers. These headphones bring surgical precision to your favorite music with the fantastic metal housing.
One of the most popular marvels of these drivers is the clarity and astonishing frequency range, revealing new details and notes in a song you have heard hundreds of times.
Detailed Presentation:
This fantastic headphone comes with excellent tonal balance, dynamics, imaging, and realism, bringing the highly detailed presentation to your favorite music.
The enhanced speakers of these headphones come with the most powerful magnetic circuit. This voice coil helps in decreasing distortion. Moreover, it preserves the harmonic integrity of your music.
Comparison:
The SR325x is an upgraded and better version of the popular Grado SR325e headphones. The manufacturer states that the X-series has wholly revised and better versions of everything you found in the E-series.
Cosmetically, the design is almost similar, but mechanically, it has gone through some mind-blowing changes, which makes SR325x an improved version of its predecessors.
Braided Cable:
This headphone uses an enhanced braided cable that prevents the wire from twisting. It is more durable than regular headphone wires. Moreover, the super annealed copper eight conductor cable provides you with pure music.
These hand-built headphones supersede most of its competitors regarding sound quality and durability. I remember when I upgraded from SR325e to SR325x that was one of the best decisions in my life.
Purchase Decision:
If you wish to upgrade your headset, you need to read the comparative SR325x and Grado sr325e headphones review to differentiate them yourself.
The new calf-skin leather headset provides you with exceptional extra padding for a more comfortable experience. If you get one of these headphones, it would be an excellent upgrade for your music and gaming experience.
Pros
Upgraded headband for better grip
Excellent dynamics provides you with power music
Realistic sound without any distortion
Rugged build guarantees the reliability
Superb entertaining performance
Cons
Open-back leaks audio which can be catastrophic in public
4) GRADO Wireless Headphones GW100 V2 Bluetooth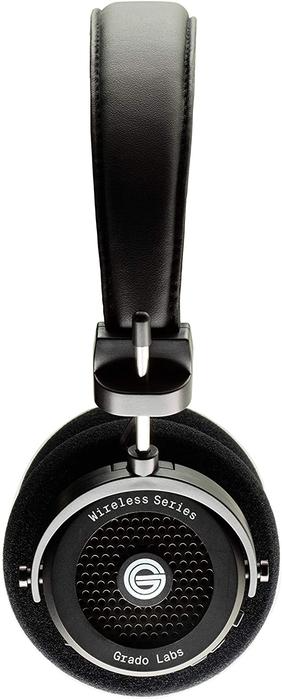 Model: GW100 V2 |Connection: Wireless |Battery Life: 40 Hours |Type: On-Ear |Cable feature: No Cable |Connectivity: Bluetooth 5.0 – Apt-X, AAC, and SBC |Dimensions: 9.25 x 7.99 x 1.85 Inch |Weight: 11 Ounce
Grado is one of the most popular headphone brands in the U.S, and they are making fabulous Grado wireless headphones. This lightweight headset comes with several connectivity options, making it more reliable.
Moreover, the battery life of this headphone is better than its various competitors in the market. But, most importantly, these on-ear headphones are comfortable enough to be worn for several hours without any trouble.
Improved Battery:
The most common problem with wireless headphones is their battery life. But here is good news, Grado offers the best battery life of up to 40 hours for non-stop fun.
You can do movie marathons, play your favorite video games, and enjoy your favorite movies with just a single charge. It comes with one lithium-ion battery, which is excellent for these heavy-duty headphones.
Upgraded Antenna:
Wireless connectivity is one of the most common issues with wireless headsets. However, we get an excellent connectivity report during an in-depth Grado wireless headphones review.
This headphone comes with an enhanced antenna that dramatically improves connectivity and provides a broader range of connectivity.
Wireless Connectivity:
Grado wireless headphones are way better than any of its competitors in the market. These headphones come with several connectivity options, such as Bluetooth 5.0, AAC, SBC, and Apt-X, which are mind-blowing.
Most of all, you get the convenience of wire-free headphones without twisting wires. It is revealing and stress-free while enjoying your favorite Netflix seasons or playing video games.
Soundstage:
When it comes to the sound quality, Grado offers a more powerful sound stage headphone that contains the sound in the pads. It provides enhanced sound quality, perfect for your pleasure without disturbing anyone.
The padded cushions offer comfortable longer sessions, along the sound clarity makes you listen to every note of the music. Ultimately you won't miss a single note of your favorite music, and it feels like you are listening to a new song.
Purchase Decision:
This wireless, open-back, on-ear headphones design offers a longer battery and extended range. You get the convenience of the wireless connection with the help of multiple features, including Bluetooth 5.0.
During the Grado headphones review, I enjoyed the comfortable design of the padded headphones, which is excellent for extended listening sessions. Moreover, if you want something extraordinary, this is what you need.
Pros
40 Hours long battery for entertainment
The extended wireless range for better coverage
Comfortable padded design to wear for long hours
Perfect sound containment delivers impressive sound quality
Multiple connectivity options allow you to connect without restriction
Cons
Almost all plastic which makes it quite vulnerable
5) GRADO GS1000e Headphones Statement Series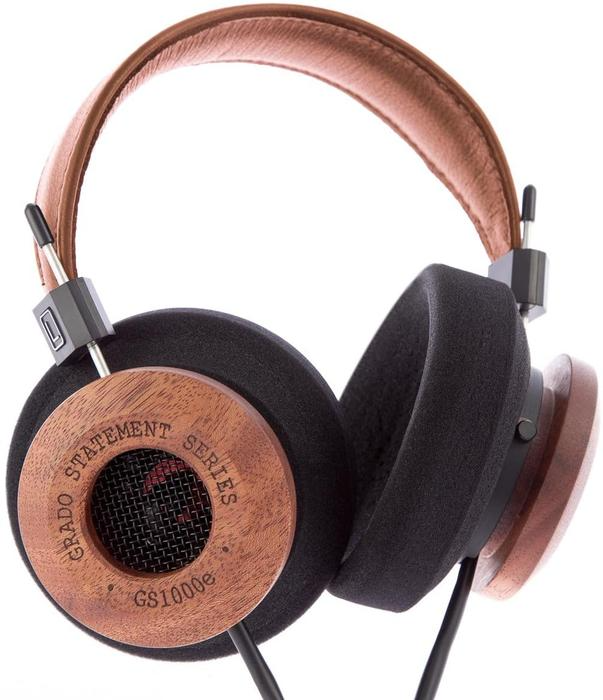 Model: E1000 |Connection: Wired |Jack: 3.5 mm with ¼" adapter |Type: Over-Ear |Cable feature: Retraceable |Frequency Response: 40 Hz – 15 kHz |Normal Impedance: 36 Ohm |Deliver Matched: 104.8 dB |Dimensions: 3.53 x 9.45 x 9.06 Inch |Weight: 14.8 Ounces
The Grado GS1000e headphones review gives us a new angle to view the on-ear headphones. The large chambers of this headphone offer you unmatched sound quality with the maximum noise cancellation of nearby activities.
This pure Grado headset offers you the unique aesthetics you can find on the market. With the excellent dynamics and frequency range, this is easily one of the best headphones you can ever get.
Large Chambers:
Grado GS1000e headphones review concluded that it has the best and largest chambers that cover your ears, not only the top of them. It creates a fantastic private listening booth, and the sound does not disappear.
Moreover, the airflow in the headphones is comfortable and provides you clarity in listening without any distortion. It gives you fantastic bass and high-end sound, which you can imagine.
Aesthetic:
These hand-crafted mahogany headphones are hand-matched for aesthetic beauty. It comes with phenomenal drivers who are perfect for sonic consistency, and it's remarkable.
The ultimate artistic blend of style, comfort, and performance with lightweight, oversized headphones anyone would feel jealous of. It provides you with the perfect sound that anyone would kill for these headphones.
Excellent Dynamic:
While doing the Grado headphones review, we found out that these headphones use 50mm of transducers and 12 conductors of cable design. Both of these are remarkable and perfect.
Ultimately, this dynamic headphone consists of wood, driver, and cable design, resulting in tight control and stability of upper and lower frequencies. The cushion design provides you with the perfect sound everyone craves for.
Pure Grado:
One of the best things about these Grado labs headphones is their warm harmonic colors, which retain a pure Grado sound and rich, full-bodied vocals. The ultra-smooth top end and the presentation are pretty detailed, along with deep bass.
It offers you all the stunning separation and layering of music without fatigue. In addition, you get a complete manufacturing warranty from the manufacturer, which is a guarantee of its durability.
Purchase Decision:
If the budget is not one of your concerns, this would be a perfect pick for all Grado headphones reviews. You get terrific cushioning; large and comfortable chambers provide you more fabulous spatial experience for listeners.
Dynamic transducers are perfect with a 12 conductor cable design, harmonic colors, and rich. I'm using these headphones for almost three months, and they are still as pleasant as new to the date.
Pros
Excellent dynamics with 12 conductor cable design
Extraordinary sound quality provides deep bass and fantastic treble
Open-ended ear cups give a better flow of air
Comfortable large chambers cover your ears and keep you focused
Clarity and realism in these headphones is admirable
Cons
One of the most expensive Grado headphones
6) SR125X Prestige Cheap GRADO Headphones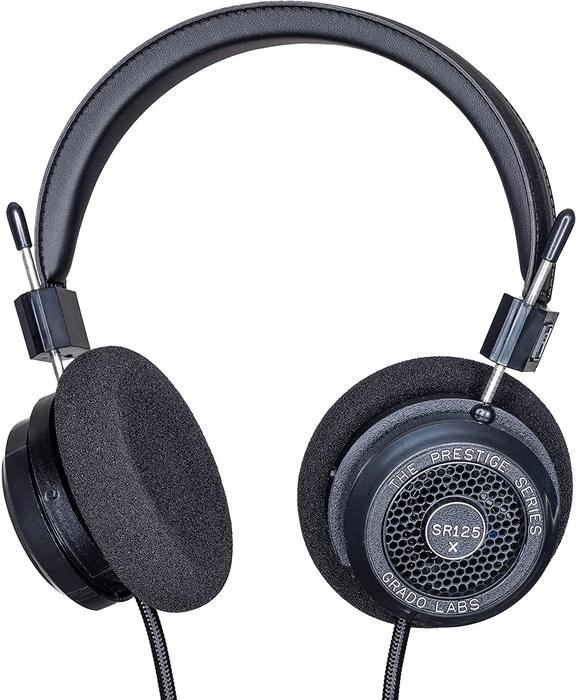 Model: SR125X |Connection: Wired |Type: Open Air |Material: Synthetic |Cable feature: Retractable |Frequency Response: 20 Hz – 20 kHz |Transducer Type: Dynamic |Normal Impedance: 38 Ohms |Deliver Matched: .1 dB |Dimensions: 9.09 x 8.03 x 1.97 Inch |Weight: 12.3 Ounces
If you are on a tight budget, you can get cheap Grado headphones and enjoy the vibrant performance and high-quality sound. Without any second thoughts, this is one of the best open-back headphones, which is the specialty of Grado.
The construction of these headphones with metal and plastic makes them invincible. Moreover, this wired headphone is compatible with all of your smart devices, having a similar audio jack.
Budget-Friendly:
First of all, you should know that SR125X is one of the cheap Grado headphones and provide you with all the premium features of the Grado headset. Moreover, it is made of synthetic material, light, and durable.
This headphone competes with its competitors, with high-quality sound and fantastic bass. The detailing and crispness of the sound are extraordinary and satisfying.
Open-back:
The SR125x headphones are undoubtedly and high-performance with a remarkable distinction between sound textures. Because of its open-back structure, it produces wide-open audio.
You get fantastic sound quality with each level of sound and music. In short, with these headphones, you will get a punchy bass, sparkling treble, and animated midrange which is great for a music lover.
Compatibility:
With the Grado headphones review, you can achieve pure audio even with the smaller devices such as smartphones, iPad which are quite defective to find. Moreover, it is compatible and perfect for all devices with the same Headphone Jack.
It is a well-balanced headset and produces a sound that never feels excessive, allowing precise sound to come through. Moreover, it comes with one year of the manufacturer's warranty.
Construction:
Thanks to its firm plastic and metal rods attached to its leather band, it is more durable than it seems. These headphones are more stable than they look at first sight.
The enhanced adjustable padded cushions are removable, handy for long-term use. You can replace the cushions whenever you need them. It comes with an adjustable headband, which also comes in handy.
Purchase Decision:
SR125x is a rival of SR225x but better in every aspect. It is affordable, unique, durable, and, most of all, entertaining. Get one of these headphones if you want to use them for a long time.
Moreover, if you are on a budget, you will be glad to buy these cheapest Grado headphones with all the features of an expensive one. Its bass, treble, and audio clarity are mind-blowing.
Pros
Durable construction material is used
Better and modern aesthetics looks elegant
Allows you to upgrade cushions of the ear cups
High-quality sound with better rhythmic bass
Better than most expensive headsets on the market
Cons
Ear cups have some issues
7) SR225x Prestige Best GRADO Headphones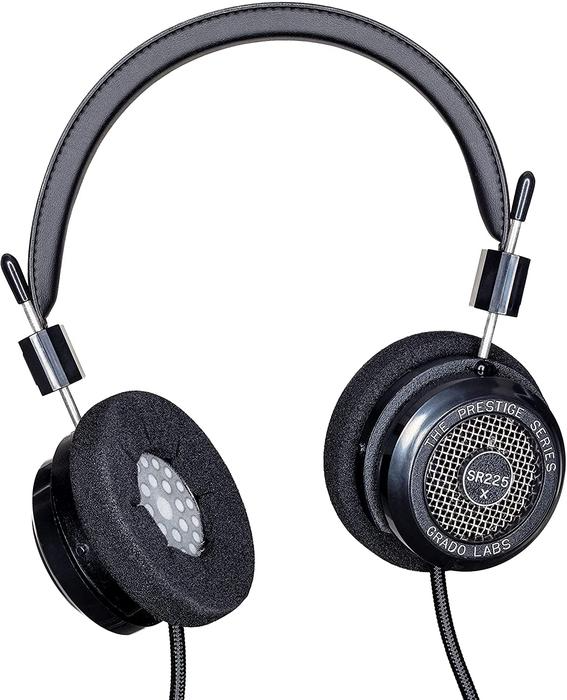 Model: SR225X |Connection: Wired |Jack: 3.5 mm |Type: On-Ear |Cable feature: Retraceable |Wiring: 8 Conductor Copper |Pads: Adjustable |Warranty: 1 Year |Dimensions: 9.13 x 7.95 x 1.93 Inch |Weight: 9.9 Ounces
Prestige series presents one of the best Grado headphones with a wired connection. These headsets promise you clarity, deep and detailed bass, and remarkable treble, which gives you exceptional sound experience.
With the excellent dynamics, this headphone easily bypasses most of the latest headphones on the market. Most of all, this lightweight headphone comes with an adjustable headband and pads, which guarantees your comfort.
Comfort:
If you love to wear headphones for a longer duration, you need to get these headphones as soon as possible. They are amazingly comfortable and upgraded to an adjustable padded headband.
These headphones are made of synthetic and vegan-friendly material, which does not let your ears hurt. Moreover, the headphones feature more padding for a more comfortable experience.
4th Generation:
The Grado headphones review mentions a reengineered, 4th Generation headphone. It comes with the improved components of tuned 44mm drivers, which is relatively easy to drive 38 ohms.
Ultimately, it improves efficiency, and sound quality, reduces distortion, and preserves the integrity of the music. The wire and headband are enhanced for a better experience and the speakers.
Excellent Dynamics:
The headphone comes with exceptional aesthetics, harmonic colors, smooth top-end, excellent dynamics, and produce excellent sound. This new design of the speaker features a remarkable and powerful magnetic circuit.
In addition, you get an excellent voice coil with decreased effective mass and a reconfigured diaphragm. Once you wear it, you will have the best music experience you can wish for.
Clarity:
It is one of the best Grado headphones available in the market, utilizing the new cushion to get more clarity in the textured tones. The drivers used in the headphones produce fast voicing.
Moreover, the clarity of these headphones can reveal the notes and unique details of the songs you have heard thousands of times. In addition, you get remarkably comfortable cushions that relax your ears while enjoying.
Purchase Decision:
This headphone comes at the top in our Grado headphones review because of its unique design and comfortability. Moreover, it's a mid-priced headset which makes it more budget-friendly.
In addition, the padded foams will provide comfort to your ears which should be your top priority. I used these headphones myself for movies and video gaming, and they were incredible.
Pros
Comfortable to wear due to upgraded padding
1 Year Manufacturing warranty makes it more reliable
Remarkable sound quality makes your favorite song memorable
Catch low-frequency sound so you won't miss any note
Unique aesthetics and ergonomic design
Cons
A bit overpriced than its competitors
8) GRADO Hemp Headphones Limited Edition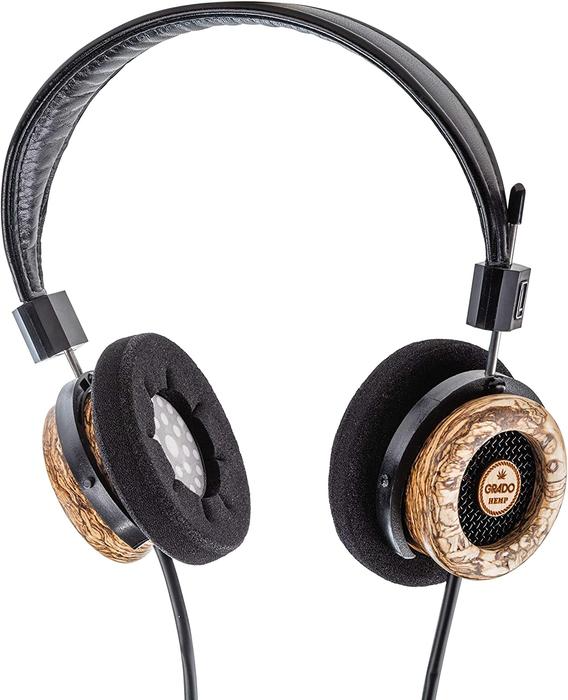 Model: Hemp Limited Edition |Material: Hemp / Maple Wood |Connection: Wired |Jack: 3.5 mm with ¼" adapter |Type: On-Ear |Cable feature: Retraceable |Frequency Response: 13 Hz – 28 kHz |Normal Impedance: 38 Ohm |Deliver Matched: .05 dB |Wiring: 8 Conductor Copper |Dimensions: 9.12 x 8.03 x 1.93 Inch |Weight: 8.5 Ounces
Grado presents you with the unique headphone of this nature, known as Grado hemp phones. This hand-made headphone is manufactured by Hemp and maple with the best engineering tech.
It comes with focused drivers, which gives you the best sound with an astonishing frequency range. As you know, it's not every day that you can get hemp-made headphones. Hence, it is a limited edition headset that is available for you.
Focused Driver:
Hemp in the mixture with the maple wood and Grado drivers are tuned to make a perfect innovation. After some trials, Grado was able to get the perfect sound they wanted.
Now you can enjoy the remarkable frequency with these headphones and bring out the potential of the Hemp. I didn't get a chance to use it yet, but I was surprised to read its reviews written by friends and other users.
Grado Signature:
Grado has been present for the last seven decades, and they had enough time to perfect their product. This limited edition headphone provides perfect sound and reveals new details and notes in your favorite songs.
Moreover, this Hemp headphone is a slow burn that gets better with every use. The manufacturer claims that every headphone is made with the Grado signature sound tech, one of their most outstanding achievements.
Built of Hemp:
Once it comes to innovation, there is no match for Grado Hemp headphones. We can say that Grado is currently the second-best to none in the audio industry of the world.
They created a limited edition highly compressed hemp headphone that produces a fuller sound, comprised of low ends. Its performance extends smoothly to its limits.
Hand Built:
Each headphone is hand-made by the Grado team, and the Grado hemp headphones review concluded that it's perfect for every genre of music.
Grado used the mixture of maple and Hemp for the first time in its limited-edition headphones, which is considered a milestone. Not only that, music lovers are enjoying and loving these headphones for music.
Purchase Decision:
These Limited Edition headphones should be on your wish list all the time. It's not always a big brand launched the Limited Edition Hemp headphones making your life more music-loving.
Moreover, the mixture of Hemp and Maple gives you the next level of Vibrancy and high-quality sound. You should own these headphones if you are a music lover.
Pros
1st Hemp Headphone available in the market
Limited Edition things always have better value
Remarkable Vibrancy with hemp and maple mixture
Enhanced sound provides you with realistic music
Great cushion paddings give your ears comfort in the long run
Lightweight headsets are easy to wear for a long time
Cons
Pricy then most of its competitors
9) GRADO GR10e Wired In-ear Headphones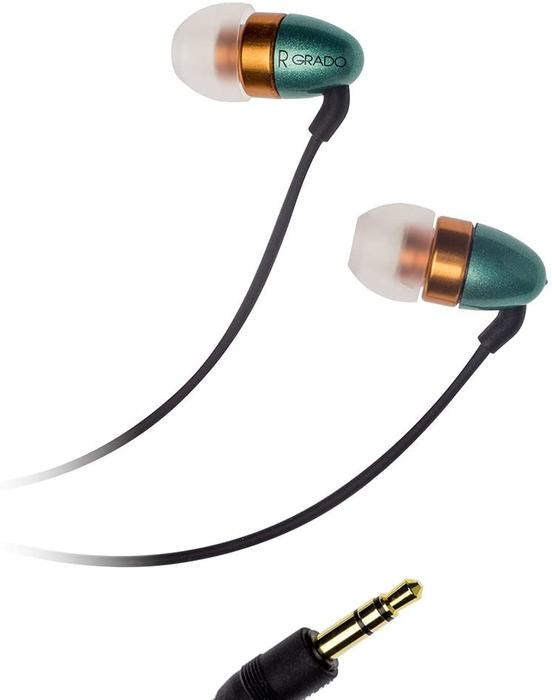 Model: GR10E |Connection: Wired |Type: In-Ear |Driver: Moving Armature |Frequency Response: 20 Hz – 20 kHz |Sensitivity: 113 dB |Normal Impedance: 32 Ohms |Maximum Input Power: 20mW |Dimensions: 6 x 4 x 2 Inch |Weight: 0.317 Ounces
Need a portable weightless headset with fabulous Grado headphones' features, no worries. Grado has introduced an outstanding in-ear wired headphone which makes your wish true.
This lightweight earphone is lightweight, and you can carry it even in your pocket without any problem. Most importantly, it offers you Grado's signature sound quality with amazingly detained bass and audiophile sound.
Signature Sound:
These GR10e wired In-Ear headphones provide you with the signature sound of the Grado headphones in a smaller and lighter design. It's a perfectly suitable design for those on the go and cannot carry many headsets.
Moreover, its lighter weight allows you to wear it for long hours and anywhere you want. In addition, you get outstanding Grado sound quality with all music genres.
Compatibility:
As we already know, it's easy to carry and even fits in your pocket. The portability is not its most unique feature; its compatibility is the one. You can connect it with all mobile devices such as your phone, iPad, laptop, and the list goes on.
Moreover, you get six additional ear tips with earbuds to use for a more extended period, and you don't have to spend more money. If you lose a rare ear tip, you can change it with the new one.
Higher Accuracy:
These headphones offer a higher level of accuracy than your average in-ear headphones can do. The story of distortion has been drastically reduced in these upgraded headsets.
Moreover, the enhanced material provides you an extension to high and low-frequency ranges as you require. You can enjoy the midrange, low bass and mix frequencies with a bit of setting.
Audiophile Sound:
Grado headphones review shows that these headphones are perfect for working out as you hear every detail in the music. These in-ear headphones give audiophile sound quality in a smaller package.
The design of these earbuds is stunning and enjoyable to look at. The edges provide a transparent look and fit perfectly in your ears. The Grado branding is evident on the sides of your earpieces.
Purchase Decision:
If you love to travel and don't want to carry bulky headphones, this would be an excellent option for you. You only need to get them once, and you can enjoy them for years because of their unmatched durability.
Moreover, the frequency response and audio quality are better than most over-head headphones and wireless gadgets. You can connect it with almost every smart device having a 3.5mm jack.
Pros
Inner-ear design is perfect for prolonged use
Stunningly insightful and better dynamics
State-of-the-art microphone
Easy to carry due to lightweight and little mass
Outstanding sound quality with perfect bass
Cons
Low perceived value on the market
Buying Guide for Best Grado Headphones Review
When you start a Grado headphones review, you need to take some unique things under observation. Without considering the facts, you will end up with a mediocre headset.
For this purpose, you need to know the kith and kin of the Grado white headphones, which you can get by reading this buying guide.
The Grado is a unique brand of hand-crafted headphones in Brooklyn, New York. Most of Grado's products stay under the radar, but their headphones got immense popularity because of their incredible sound.
There are several types of these headphones that you should be aware of; we are discussing them below:
Types of Headphones Fit
There are mainly three types of headphone fit, which are as follows:
In-Ear Headphones:
These headphones are referred to as earphones or earbuds, and they are the most popular types of headphones. These headphones are usually cheap and most portable in the headphone market.
GRADO GT220 is an example of these headphones in our Grado headphones review. They also provide noise cancellation, unlike over-the-ear headphones.
On-Ear Headphones:
These headphones are designed to rest on the ears. These headphones lie in the middle of the headphones market, making them useful in particular areas.
The best pair of on-ear headphones can blend portability, style comfort, and better sound. We have included several On-ear headphones in our Grado headphones review. GW100 V2, which is one of the most popular on-ear wireless headphones.
Over-Ear Headphones:
Over-ear headphones are also known as full-size headphones. These headphones contain large ear cups that fit the entire ears of the user and provide comfort and exceptional quality of sound.
They are mostly noise cancellation headphones that are sworn to improve sound quality. It will be more helpful to focus on a man doing any task because you cannot hear anything from them.
Ear-Cup Design
There are three types of ear-cup design available in the market, which is as follows:
Open-Back:
The open-back design of the headphones allows air to flow into and out of the ear cups. Due to the open-back headphones, pressure does not build up in the ears; ultimately, you get a more natural and clear sound.
It provides the perfect sound quality if there is no noise nearby. Most of the Grado headphones reviews are on Open-back headphones. These headphones are perfect for home and office use; there is not much noise, and they provide natural and authentic sound quality.
Closed-Back:
Grado closed back headphones are one of the most amazing things available in the market. Most of these headphones block the noise outside of the ear cups, and you can enjoy your music without any disturbance.
But, it could be a little overrated in homes and offices; you cannot figure out when someone is calling you for some kind of work. Besides that, they are the best headphones in the market.
Semi-Open Back:
These headphones allow some space to pass some air in and out from the ear pads partially. While these headphones come with both some advantages and some disadvantages. Most people don't like these headphones and go for open or closed-back ear cups.
Connectivity
There are three main types of connectivity in headphones which is as follows:
Wired Headphones:
With the advancement of technology, there are several new headphones available. But some people still love to have old wired headphones. For most of the years, wired headphones had the upper hand regarding quality.
Now, Bluetooth headphones have resolved the issue, but wireless headphones are expensive; that's why people tend to like wired headphones more.
Wireless Headphones:
Wireless headphones' popularity has been reached everywhere in the last decade, and everyone loves them. They allow you to enjoy music and watch movies without a wired connection.
It ends the discomfort of dangling wires between your headphone and another connected device. A Bluetooth-supported wireless headphone would be the best choice for you.
True Wireless:
Unlike wireless headphones, true wireless earbuds are entirely wire-free. For earbuds to transmit audio signals, they must be connected to the playback device.
The secondary earbud connects with the primary and receives the audio signals. True wireless is a lot better than both wireless and wired. They are smaller in size and have way more comfortable sound.
Do all Grado headphones sound the same?
Most of the Grado headphones are of similar design; that's why they sound almost identical. But like all other more prominent brands, you spend more to get a more refined headset. Such as Grado headphones sr60 has fantastic sound quality for the users.  
Is Grado A Good Brand?
Grado headphones are popular because of their open-back design and their high-quality sound. These headphones are ideal for studios where the sound quality is crucial.
Does Grado Bluetooth headphones?
If you are looking for an open-back Bluetooth Grado headphone, GW100 is the only headset available, offering improved clarity. Along with the larger soundstage and with the convenience of wireless.
How to connect Grado headphones?
First, you need to set it on your device and turn on Bluetooth. Then you will see "Grado GW100" or another Grado name on your screen. Tap in connect to pair Grado headphones to your device.