How do Bluetooth speakers work? Today we are here to answer just that question. Since the introduction of Bluetooth technology, the media world has progressed dramatically. Gone are the times when speakers required a tangle of wires to work.
We may conclude that Bluetooth is the accepted norm, given its wide range of applications, including automotive audio systems, household audio equipment, outdoor speakers, and Bluetooth speakers that can used in the sauna.
Although the speakers have been on the market for some time, most people are still unaware of the technology underlying them. So what is a Bluetooth speaker, and how do Bluetooth speakers work?
What is Bluetooth?
Bluetooth is a technology that allows data to exchanged between two devices over a short distance. However, the fact that Bluetooth radio waves don't travel very far and are continuously altering frequencies distinguishes them from the broadcast given out by your favorite music station.
The optimum connectivity range of most Bluetooth devices is roughly 30 feet, and that distance is reduced when impediments (such as a wall) are involved.
What is a Bluetooth Speaker?
A Bluetooth wireless amplifier and loudspeaker are link with one and sometimes more cellphones, iPad, Macs, or PCs.
The Bluetooth speaker receives digital audio streams from the host device. Which are often encoded, and available in variety of sizes, including changeable batteries and rechargeable variants, as well as wall-powered units. The audio is subsequently decompressed, decoded, and amplified using the built-in amplifiers.
Bluetooth speakers are two parts: a primary speaker device that includes the speaker and an RF receiver and a separate RF transmitter device. The transmitters link to any auditory phone's audio output, such as hi-fi gear, monitors, laptops, Music players, and so on. The most common method is to use an RCA plug.
The receiver is placed where the audience wants the sound to be, giving the listener the ability to move the speaker systems around without using cords.
An amp is usually included in the receiver/speaker combo to increase the audio signal to the loudspeaker. It can supplied by battery packs or an AC power supply.
Find the Answer: What is a Subwoofer?
How Does a Bluetooth Speaker Work?
Bluetooth speakers function similarly to traditional wired speakers, except for how they receive audio signals. We will be discussing how to work a Bluetooth speaker.
Hardwired speaker connections deliver speaker level audio signals to wired passive speakers. Speaker level signals may be received by speaker cable or line, mic and instrument level signals may be received through a thinner audio connection using wired active speakers.
Bluetooth speakers, as the name implies, use Bluetooth to send and receive audio signals. To be more specific, the Bluetooth speaker's constructed power amplifier will receive the musical signal wirelessly through Bluetooth.
To be more specific, the Bluetooth speaker's built-in power amplifier will collect the music signal wirelessly through Bluetooth.
Bluetooth networks will easily transmit standard line-level signals as is. This level of information, like in wired configurations, needs to be amplified by a powered amplifier until it can effectively drive the loudspeaker's driver(s).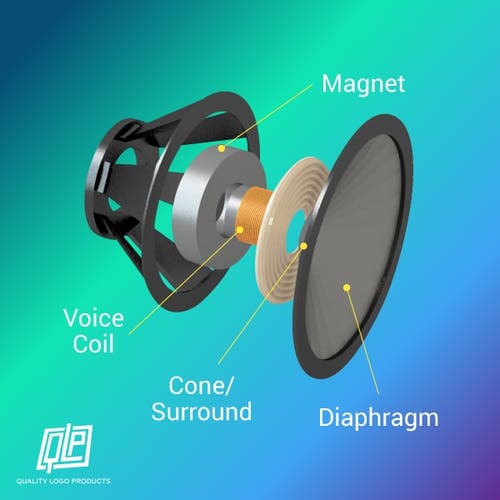 A Bluetooth device must be wireless to the Audio device to work correctiy with it. The loudspeakers and digital audio devices establish a Piconet once they've paired, allowing the audio device to transfer its audio signal to the speaker through Bluetooth.
Smart speakers with voice assistant capabilities and pause/play buttons will also use the Piconet to communicate data back to the audio device.
However, before it can drive the speaker's drivers, the digital audio signal must pass through two critical components after receiving it by the speaker's Bluetooth receiver.
Because Bluetooth sends digital audio, the received audio signal must first be converted to analogue audio. This is accomplished by the use of a built-in digital-to-analogue converter.
The modified analogue audio is then transmitted through a power amplifier, as mentioned earlier. The amplified output signal will have a lower impedance and sufficient current to adequately drive the speaker driver.
The driver's function is to produce sound waves that depict the audio signal once the signal has passed through the driver. So that's how we hear audio signal information through these speakers.
How Bluetooth Signal Reaches the Listener's Ear?
The following steps depict the signal path from a Bluetooth audio device to a coupled Bluetooth speaker to the listener's ears:
First, the Bluetooth-enabled audio device plays digital audio transmission.
In the A2DP transfer standard, this audio signal is encoded by a codec (usually SBC "Low Complexity Sub band Code," supported by all devices).
The modulating signal that modulates the Bluetooth UHF wireless carrier transmissions is this encoded audio signal.
According to Bluetooth specifications, the electromagnetic component waves are wirelessly sent between the sound device's BT transmitter and the Bluetooth speaker's BT receiver.
The Bluetooth receiver subsequently decodes the modulation signal from the carrier wave.
The A2DP-encoded signal is then translated to produce the desired digital audio signal (compression losses apply when encoding and decoding the signal).
The built-in digital-to-analogue converter in the speaker converts this digital audio signal into an analogue format (DAC).
A built-in amplifier circuit then amplifies the analogue sound.
The speaker drivers receive the amplified audio signal (note that, for stereo and surround codecs, the audio signals will be split at this point to drive their respective drivers).
The drivers generate sound waves by converting their analogue audio signals.
The listening audience hears the sound waves.
Connecting to Bluetooth Speaker
Connecting your smartphone to your wireless speaker, whether you're going on a picnic, vacation, or want to fill a room in your house with sound, might be a little complicated. So here's a quick walkthrough of the steps you'll need to take to ensure you won't have to rely on your smartphone's speakers any longer:
Go to the settings menu.
Select Bluetooth from the menu.
Bluetooth should be enabled.
A list of available devices will show.
If your speaker isn't listed, press the discoverable button on the speaker. it is usually a button with a Bluetooth symbol on it.
Select your speaker on your phone (speaker's brand name).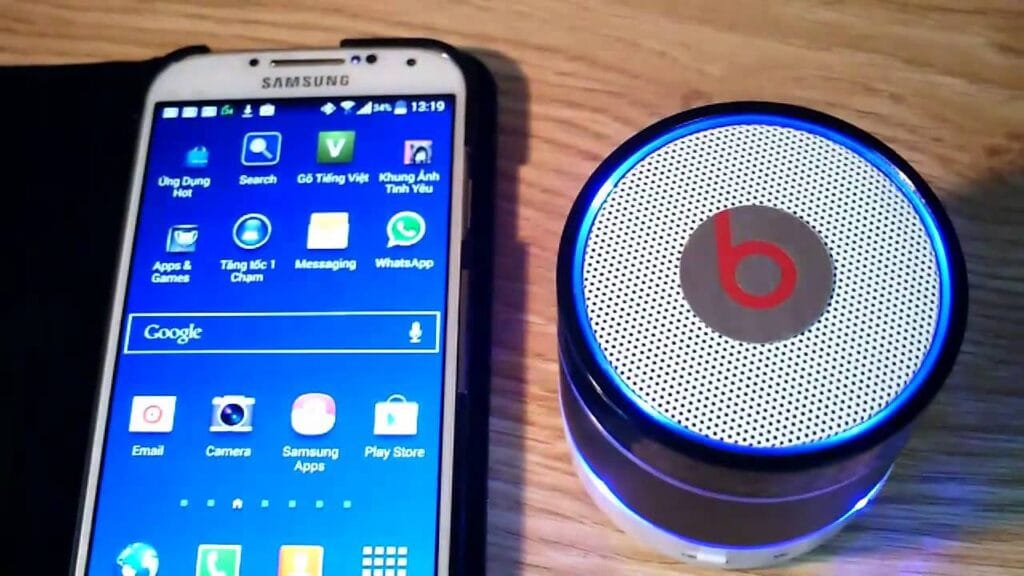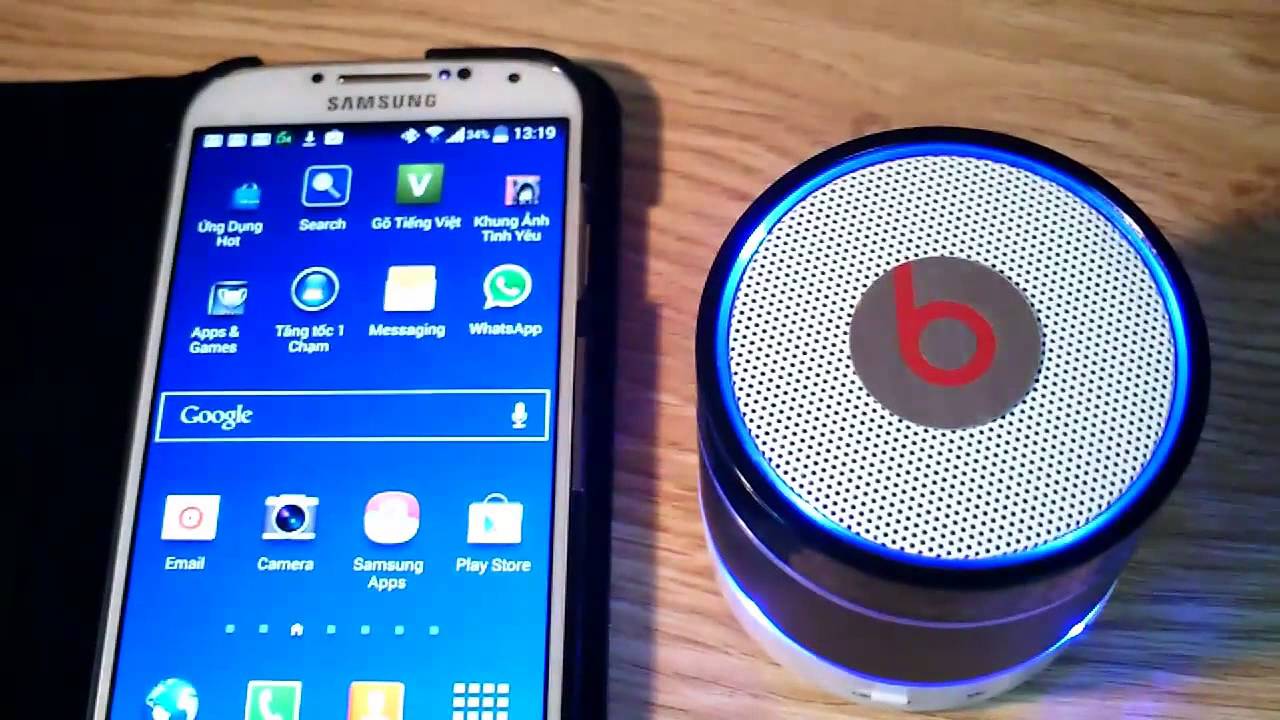 You won't have to go through the setup process again after your speaker has paired — the technical word for connecting Bluetooth to devices. Just make sure your speaker and your phone's Bluetooth both are turn on.
Please remember that specific speakers, particularly the newer ones, now have an NFC capability that makes pairing even more accessible. Switch on NFC on your smartphone and tap the touchmark on the speaker to connect using this technique.
For a technology that is so user-friendly and quite a signal flow. It is helpful to understand how audio is deliver over Bluetooth technology as it answers the question of "How does a Bluetooth speaker work"? 
How to Pair Bluetooth Speakers with Windows 10?
The steps below will show you how to pair a Bluetooth speaker with your PC. Make your Bluetooth speaker discoverable by turning it on.
Select Start > Settings > Devices > Bluetooth & other devices on your PC.
Bluetooth or other devices> Add Bluetooth speakers
Select the speaker and follow the on-screen prompts. If they show up, choose Done.
How to Pair Bluetooth Speakers with Windows 8?
Open your Bluetooth speaker's Bluetooth to make discoverable.
Select Start > type Bluetooth on your computer.
Choose Bluetooth options from the drop-down menu.
Turn on Bluetooth, then choose a device and Pair.
Follow any instructions that appear on the screen.
When your Bluetooth device and PC are in the range of each other and Bluetooth is turned on, they should immediately connect.
How to Hook Up Bluetooth Speakers to Your Mac?
Make your speaker discoverable by turning on its Bluetooth.
Select Apple menu > System Preferences > Bluetooth on your Mac.
Click Connect after selecting the device from the list.
If prompted, confirm (or type a string of numbers, 0000 or 1234, then press Enter).
Advantages of Using Bluetooth Speakers
Using a Bluetooth speaker can have several advantages, one of which is that it does not require any technical knowledge to operate or set up. Turn on the Bluetooth speaker, and after your audio system recognizes it, the two devices immediately sync, and the music begins to play.
Quality Sound:
These Bluetooth speakers are generally more compact than other speakers, yet they provide high-quality, clear music, making them an ideal household appliance.
Make Devices Portable: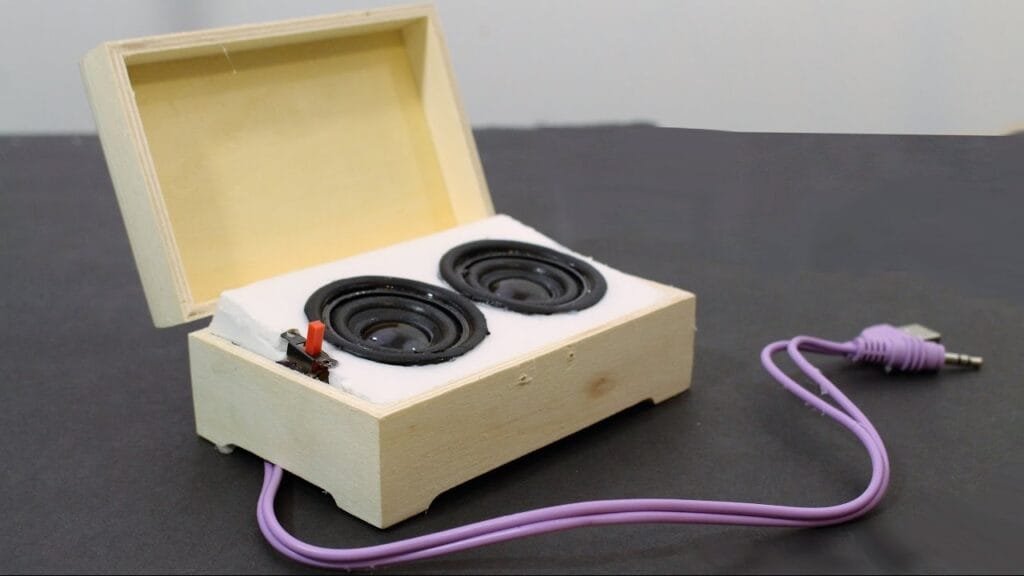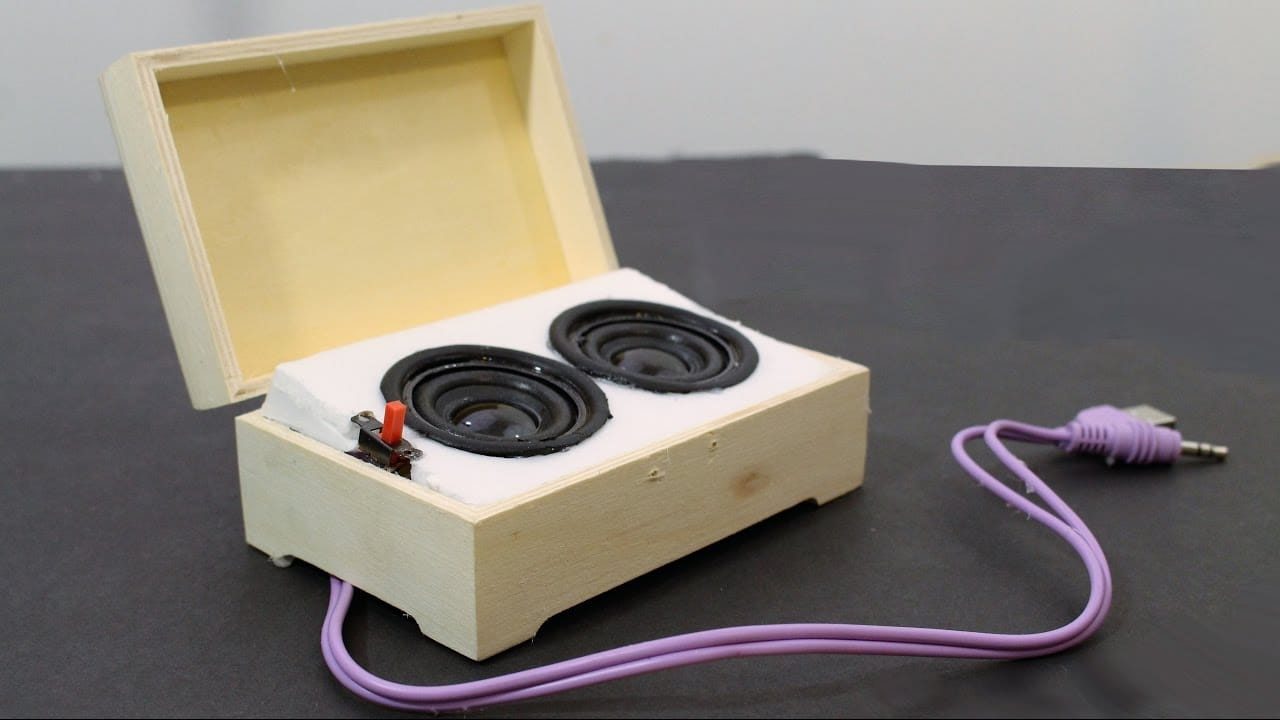 Their small size makes them portable. How useful a portable speaker is when you want to walk around while playing music.
Adoptable for Any Device:
Moreover, the lack of connecting wires means that the home or studio is clutter-free. The Bluetooth speakers are quite adaptable, working with various entertainment devices such as tablets, laptops, smartwatches, and smartphones, to name a few.
Wired Free Tech:
The limited range of these loudspeakers can be an advantage because it prohibits the transmission of huge volumes of data across long ranges and regions, which could interfere with the functioning of other linked devices or networks.
Disadvantages of Bluetooth Speakers
When it comes to price and efficiency, Bluetooth speakers are fantastic. They do, however, have a security issue that you ought to be aware of. Hackers can easily intercept your phone's signal and use software to gain access to it.
Hackable:
When you connect to an unprotected network, hackers can access your phone's images, videos, texts, and any other information you have on it, potentially disrupting your overall experience.
In a world where various gadgets are constantly becoming wirelessly connected, and hackers lurk in the background, it is always prudent to take the necessary measures.
Short Range:
Another disadvantage is that your speaker will only work over a short distance. This is because the two devices must be a few feet distant from the audio source for the two devices to sync and communicate.
Battery Usage:
Many Bluetooth speakers have a good battery life to last you a full day of listening. The expected battery life ranges from 6 to 20 hours. This, of course, differs from model to model.
In terms of acoustic device batteries, Bluetooth audio connectivity will deplete the battery life of these gadgets. The amount of impact the speaker connection has on the device's battery is determined by the device and its battery power.
Examples of Bluetooth Speakers
Following are some of the most popular Bluetooth speakers right now:
JBL Link 10 / 20
UE Boom 2
Now we are aware of basically how Bluetooth speakers work. Because of their ease and general benefits, Bluetooth speakers such as car audio speakers and household speaker systems are becoming increasingly popular. As a result, it's not unexpected that at least one Bluetooth gadget may be found in the average home today.
Suppose you want to increase the experience of listening to music in your house. In that case, you must first understand the concepts behind Bluetooth technology and the overall benefits of using these speakers and selecting the proper model.
It is advisable to compare competing brands and consult with reputable dealers while looking for acceptable models available.

Final Word