It's been months since I have used my Wh-1000XM3 headphones on my iPhone, Mac, and other electronic devices at my home. However, I found that the connectivity with Mac takes a complete understanding of the subject plus tips for safe connectivity, and it needs to understand correctly.
That's why I came up with the answers to this burning question on how to connect Sony headphones with Mac. Before you pair your Sony headphones app for Mac. You need to develop some basic understanding of the thick and thins of it. Or else you may lose your headphones, or you may even damage your Mac.
So, to avoid such issues, you should read this article to the last word. In this article, you'll get all the answers you need to know before you connect Sony wireless headphones to MacBook. 
How to Pair Sony Headphones with Mac?
Before we start the process of connectivity, there are some things you need to ensure. First, make sure the Bluetooth connection of your Mac is on. Secondly, its speaker high sound volume mode is also on. I think we have done with the starters, and now, we'll swiftly move towards the foremost course step by step. So, keep your eyes open.
1) Turn Your Mac on (Wakeup Buddy)
First of all, put your Mac on wake-up mode, and check if both options are on or not. The first one is its Bluetooth connection, and the second one is its Speaker volume. If both are open, you are good to go for the second step.
2) Turn On the Sony Headphones and Ensure the Bluetooth is on
Just put your finger on the power button, press it for a couple of seconds, and then leave it. Now you'll see a blue light tickle, and after a few seconds, you'll hear the sound of POWER ON.
When it goes to its power on, the headphone will automatically connect with the device it was connected to last time; if it is not your Mac, you need to disconnect it from there first and then proceed for the pair with Mac. 
3) Select Wh-1000XM3 Headphone Option from the Mac
Go to the lower part of the screen, go to the taskbar, and press the System preferences option. And now you'll find a list of devices that have their Bluetooth connections turned on nearby. You need to find the one for your headphone. And that'll show like Wh-1000XM3.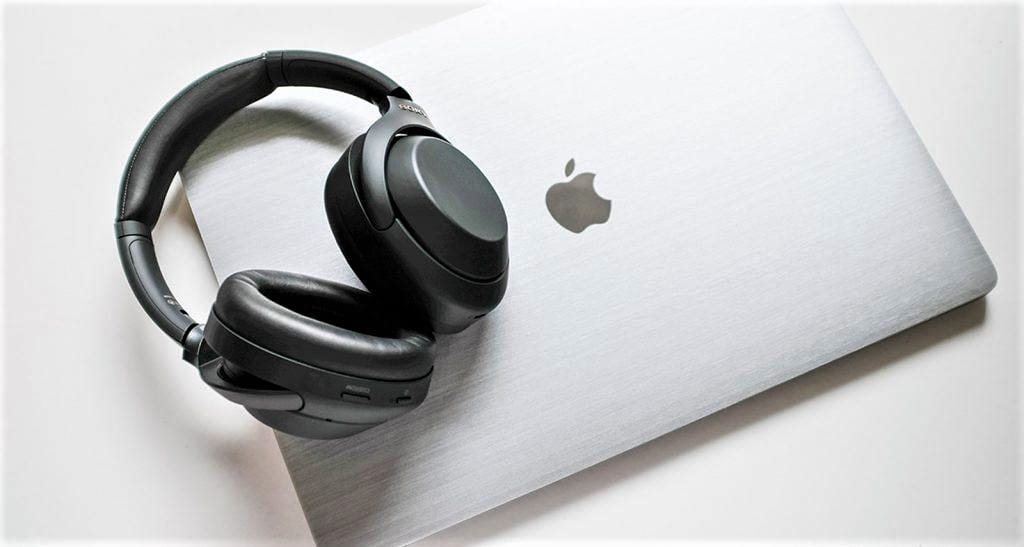 4) Click on the Connect Button
When you find the Wh-1000XM3 headphones, now click on the Wh-1000XM3 Headphone option from there, and make it select from the pop-menu.
If you have done it, it means you are almost near to the end of the process, just one step more, and you are good to listen to your favorite tracks on your Mac through your Sony headphones. 
5) Turn the Speaker Volume On from the Right Upper Corner of the Screen
In the last step, you have successfully connected the Sony headphones with your Mac, and now it's time to test your connection. Is it working or not?
So, let's go to the right upper corner of your mac screen, and pull the speaker bar, and make it higher, and there you go for the first track. Put your headphones over your ears, and enjoy the nonstop music you want to. 
Why won't My Bluetooth Headphones Connect to My Mac?
There is no rocket science in knowing the issue behind this issue. All you have to do is make sure you have followed some points properly; what are these? Get to know them below. 
First, make sure the headset and Mac are on and working fine. You can gauge it with their lights and turning on sound.
Next, ensure the headset is showing in the connected device box, or you need to connect it first. 
One more thing you need to ensure is the battery life of your headset and your Mac. Both should be in powerful condition, or in case any of them is turned off, you will lose the connectivity altogether.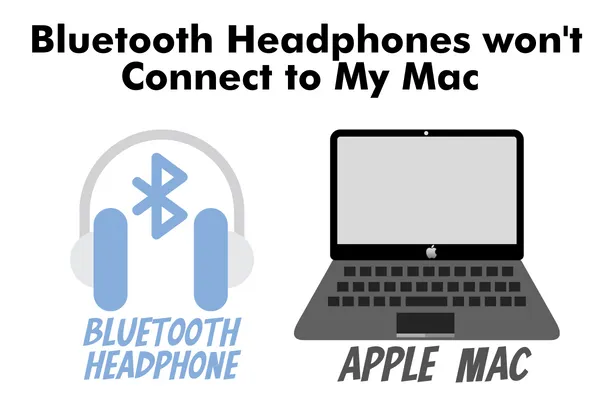 So, these are the key points you should follow, or else you will have to ask why I won't my headphones connect to my Mac. Moreover, people usually ask how to connect Sony headphones with Mac?
It takes the same procedure for Sony wh 1000xm3 to Mac, wf sp800n to Mac, wh 1000xm4 connect to Mac, and Sony wh h910n connect to MacBook. So, all you have to do is follow the five easy steps I have explained above about how to connect Sony wireless headphones to MacBook. 
Bonus Tips for Secure and Safe Connectivity:
Before you connect the headphones with your Mac, you need to take care of some things to avoid any undue delay, disturbance, and lag. It will have your time and make you and your devices safe from any potential harm. So follow the guiding lines below for knowing how to connect Sony headphones with Mac perfectly. 
Make sure your headphones and Mac have a

maximum 30 ft

. distance, not more than this. Or else it will not catch the signals, and you won't be able to connect them.
While connecting your Sony headphone with your Mac, make sure all other electronic devices are not turned their Bluetooth on because it creates a mess, and you get confused while wearing headphones with Mac.
If you're not receiving the quality voice, you need to repeat the connectivity process altogether. Even if it still is not providing quality sound, forget it. Turn the Bluetooth setting off, and put your headphones off too. Now, take a break of a couple of minutes, and try again. 
Go to your preferences settings, find the list of Bluetooth devices available there, and connect it with the Wh-1000XM3, and you are good to listen to your loved songs. 
Now it's time to conclude this insightful and handy article on how to connect Sony headphones with Mac. If you have gone through the five steps above, you must acknowledge that it was not difficult to connect the devices. But it was about some technical details that you should know. Or else you won't be able to perform this simple task on your own. I hope you have got the answer for how to connect Sony wireless headphones to MacBook, and from now you will never be in a position to say why wont my headphones connect to my Mac. 

Summary