Many people think carrying Bluetooth devices, and their usage is prohibited on airplanes, but not at all. It is a common question that most people ask while traveling from cabin crew can you use Bluetooth on a plane or not? Sometimes while traveling, we want to watch something interesting or funny to avoid boredom, and we wonder if we can connect our mobile Bluetooth to the AirPods or headphones.
While we travel somewhere, the airline asks us to turn on the airplane mode of our mobile phones to limit interference with the aircraft communication system. So, Bluetooth is also something that can cause a few problems but is not too harmful as people think. All the new aircraft can handle Bluetooth use, so let's get into the details of how you can use Bluetooth on a plane.
Does Bluetooth Work in Airplane Mode On iPhone?
Yes, if you are traveling on a plane, you can turn on your iPhone's Bluetooth to connect it with any other device like AirPods or headphones. Not all airlines allow people to use Bluetooth when flying; only a few allow people to turn on their mobile's Bluetooth.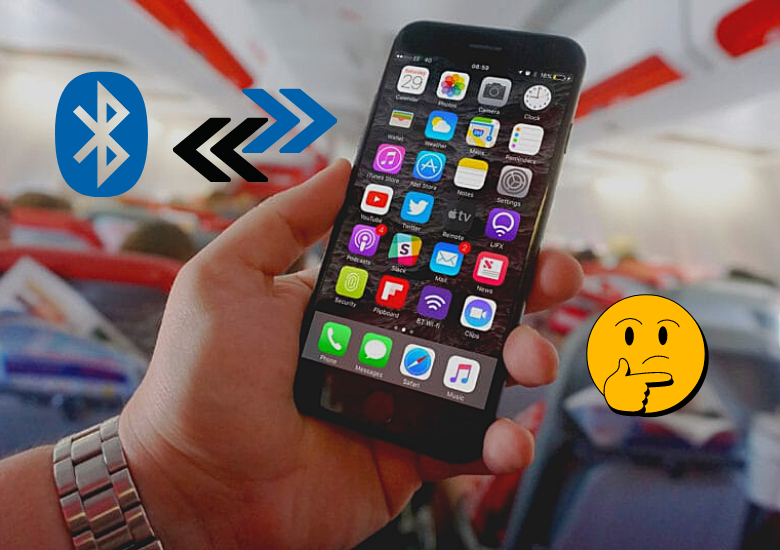 Complete Guide: How to Connect Bluetooth Speaker to Xbox Series?
If you do not know how to use Bluetooth on the plane, then here is the procedure to turn Bluetooth on the iPhone.
Go to the control center of your iPhone.
Click on the Airplane mode button.
Open the Control center page again and tap on the Bluetooth option.
The Bluetooth will be turned on; you can connect it to any other device, like your AirPods or headphones.
Can You Use Bluetooth in Airplane Mode On Android?
Yes, you can use Bluetooth on android airplane mode; you only have to ensure that the plane is allowing turn on the Bluetooth or not. Before turning on your mobile phone's Bluetooth, turn it on manually when activating airplane mode.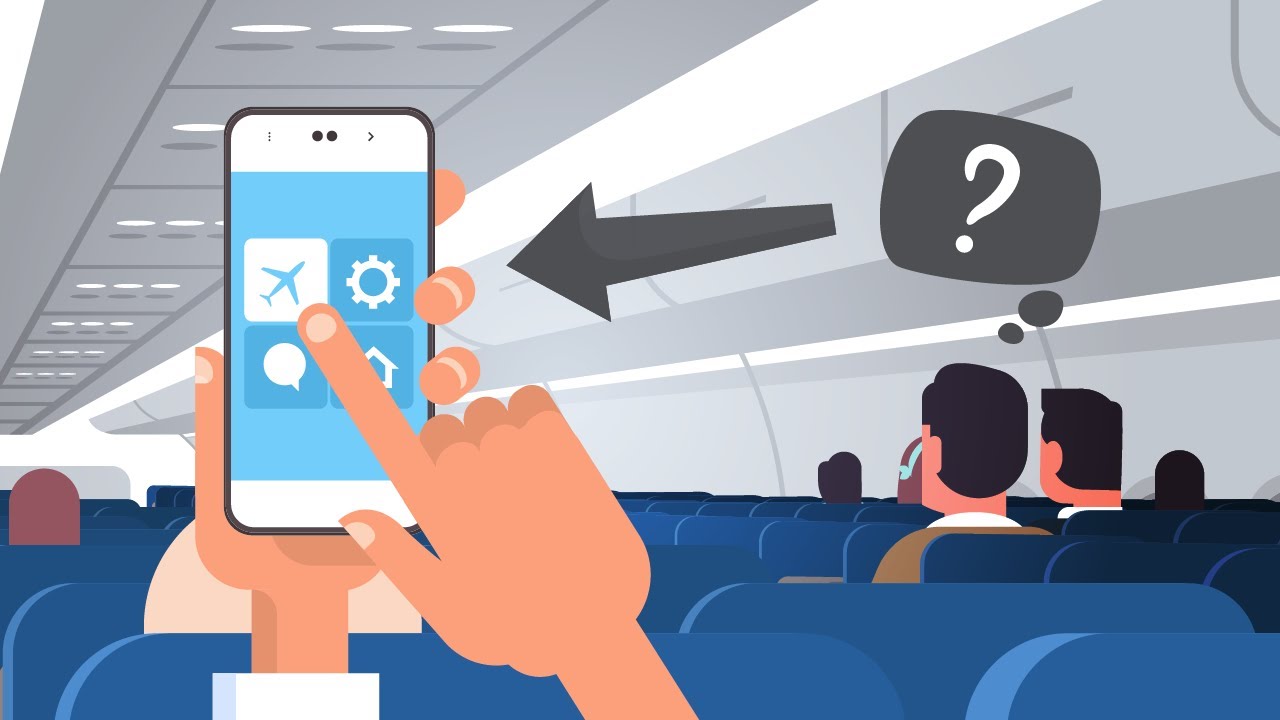 There is a lot more that you must remember while turning on the Bluetooth of your Android to connect it with headphones or AirPods. If you wonder can I connect Bluetooth to my phone on plane, follow these steps:
Scroll down your android phone's screen to reach out to the settings.
If not, go to the icons and search for the settings icon.
Turn on the airplane mode and then click on Bluetooth to turn it on also.
Can You Use Bluetooth Headphones on A Plane?
Yes, wireless or other Bluetooth headphones on the plane are not a problem. The US airlines allow expanding the use of Bluetooth or any electronic devices in the plane. Passengers can use their mobile phones or Headphone's Bluetooth to connect them and enjoy movies or gaming.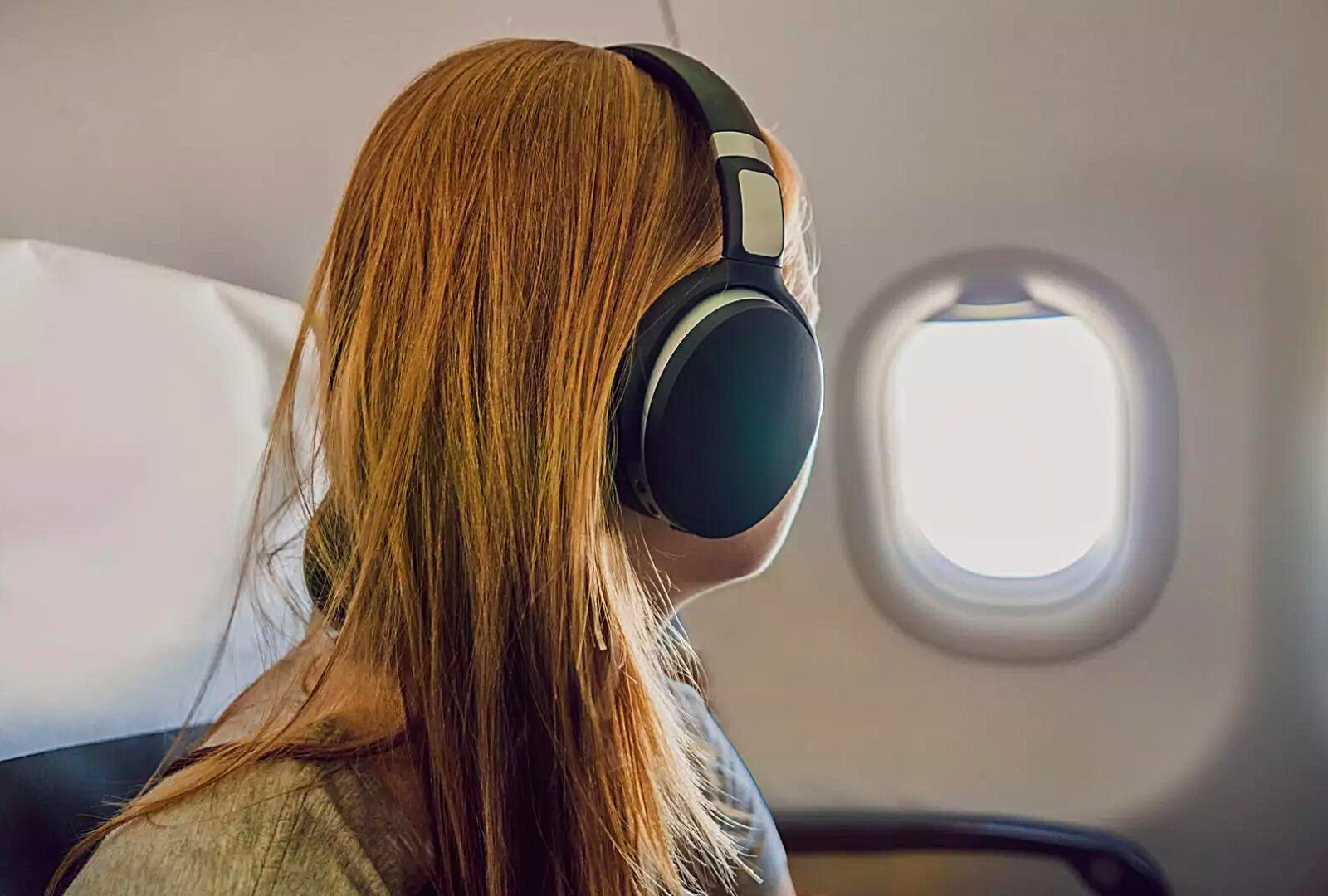 Passengers cannot take calls or make any calls; they can only turn on the Bluetooth of their headphones and mobile phone to connect them both. After connecting them, they can use them for longer than they want. FFA (Federal Aviation Administration) also allows passengers to use wireless headphones, keyboards, or Bluetooth speakers on a plane.
Can You Use Bluetooth on A Plane Without WiFi?
The official global rule states that passengers cannot use WiFi on the plane while traveling. So they cannot connect or use the WiFi facility on the plane. If you are wondering if you can use Bluetooth on the plane without WiFi, then don't worry; you can. WiFi facility is not necessary to use Bluetooth on any phone, AirPods, or headphones.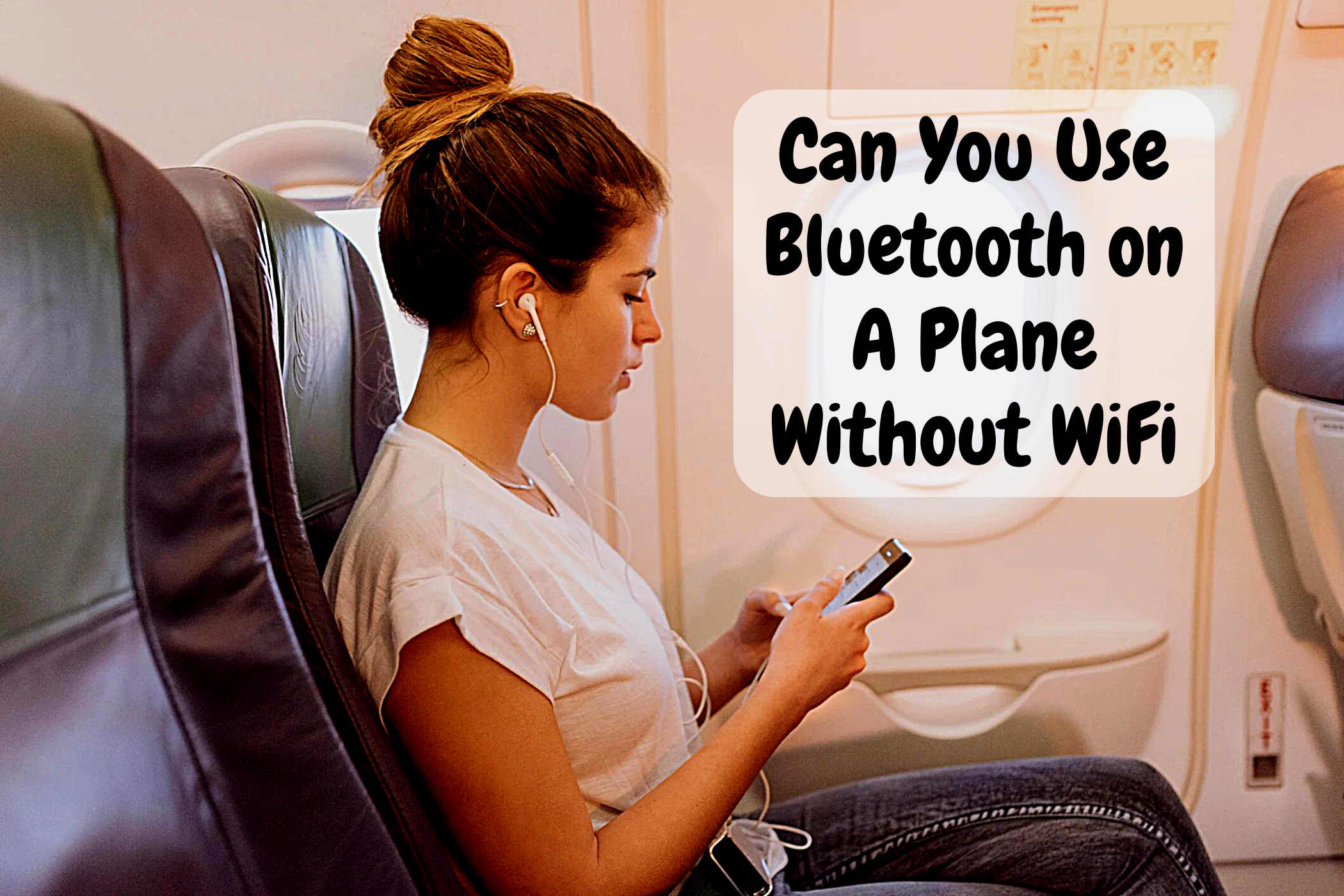 If you want to use Bluetooth on your iPhone or Android, you can turn the Bluetooth on after turning on airplane mode. WiFi systems can interfere with the plane's communication system, so the airline asks passengers to turn on the airplane mode of their devices to prevent any mishap.
Can You Use Bluetooth on TUI?
While traveling, you can use your AirPods, Android phones, iPhones, and headphones on TUI flights. These airplanes allow passengers to enjoy traveling while watching movies, playing video games, or listening to music. If you have an iPhone or iPad in your hand, you can connect them to any other device or airplane's in-flight entertainment system.
If you want to use your headphones on the TUI flights, then make sure to grab the USB charging cable of your mobile or tablet. TUI flight obstacle by adding Bluetooth-ready speakers in almost every plane room. So, using Bluetooth devices on TUI flights is not prohibited, and you can enjoy your traveling time.
Do AirPods Work on TUI Flights?
Yes, TUI airplanes do not prohibit using Bluetooth devices on the plane. If you have Bluetooth headphones, AirPods, or any other device you want to use by turning on Bluetooth, you can do it without any problem on TUI flights. If you are traveling somewhere and the journey is too long, you must wonder, can you use your AirPods on the TUI plane?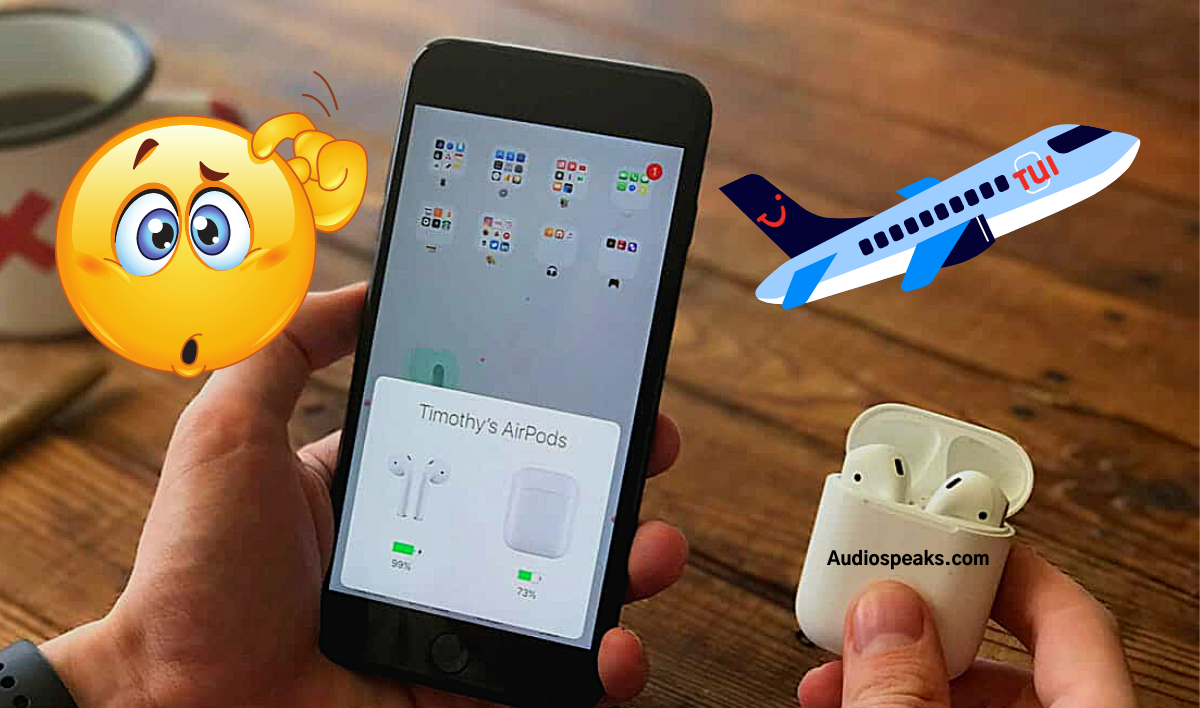 There is no issue regarding using Bluetooth devices like Airpods on the plane; you can easily connect them to your phone or airplane's Bluetooth system to enjoy music or movies. Modern planes are built in such a way as to make the journey enjoyable for the passengers. Some airlines in some countries do not allow Bluetooth devices while traveling, so ensure that the plane you are traveling on supports Bluetooth devices.
The journey feels boring whenever we travel on a plane because we cannot use our devices or social media on planes. So, if you are traveling on a plane, you can use Bluetooth devices to connect to the airplane system or with your mobile phone to enjoy music. Enjoy your traveling time by following the instructions that you have read in the article.

Conclusion
Can You Use Bluetooth on A Plane to Watch Movies?
Yes, if you are traveling on a plane that supports Bluetooth devices, it is not a problem to watch or enjoy movies using the Bluetooth device. You can use Bluetooth devices during the flight, but not in landing or taking off time. Some airplanes offer to stream only through weird audio jacks.
Can Bluetooth Be Used in Airplane Mode?
Yes, you can use Bluetooth devices on the plane, even in airplane mode. When you travel on a plane, the airline asks you to turn off or put your devices on airplane mode. Airplane mode prevents the system from getting interrupted, so you have to put your devices on airplane mode, but you can turn on your device's Bluetooth and connect it with any device.
How Can I Watch Movies on the Plane?
Many airplanes have WiFi facilities that allow passengers to use their devices to connect with WiFi and enjoy music or movies. While traveling on an American airline, you must have the American Airlines app to connect the device to the airplane's WiFi system and use it freely.