Taotronics are available in various models, and most people don't know how to pair Taotronics Bluetooth headphones correctly. Pairing these Bluetooth headphones with your smartphones or laptops is relatively easy. But pairing requires a task, and most people miss it. You must complete the process carefully, so you don't miss any step and cannot pair Taotronics wireless headphones.
In this guide, I will give you step-by-step instructions to pair Taotronics Bluetooth headphones easily and quickly without missing any step on your smartphone or laptop.
Pairing Your Headset With A Smartphone
The following steps will help you to pair your headset with your smartphone.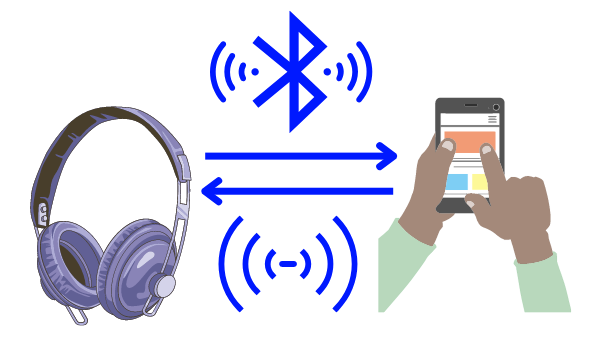 Activate the pairing mode of your Taotronics Bluetooth headphones.
Open the cover of the charging case, and it will go into pairing mode automatically.
If it doesn't work, press the earbuds for about 10 seconds until you hear the voice "pairing."
Now go to the setting of your smartphone.
Then search for connections and go to the Bluetooth option.
Scan your device for available Bluetooth connections.
Here you will spot the headphones in the Bluetooth device list as available.
Select your headphones and pair them.
You successfully pair your phone with the Taotronics Bluetooth headphones.
Pairing Your Headset With A Laptop
Follow the below steps to pair your headset with a laptop.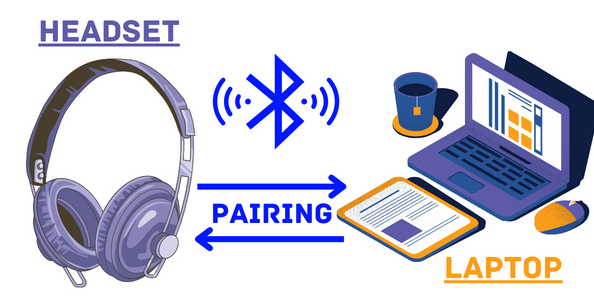 Activate the pairing mode of your headphones.
You can also turn the pairing mode by pushing the button for 10 seconds or until you listen to the voice of "pairing."
Go to the Bluetooth settings on your laptop and turn on the Bluetooth.
Click on Bluetooth settings.
And click on the other Bluetooth devices.
Wait until the search finishes, and you will see the Taotronics headset in your search list.
Select the headphone from the list. Remember that the device's name will be your headset's model number.
Your Taotronics Bluetooth headphone is successfully paired, and you can enjoy audio through them.
You can connect your Taotronics headset to a TV, computer, and other devices by following the same process.
How Do I Fix the Bluetooth Pairing Problem? (8 Simple Step)
Here are fixes for some common problems that you may face while pairing your Bluetooth headsets.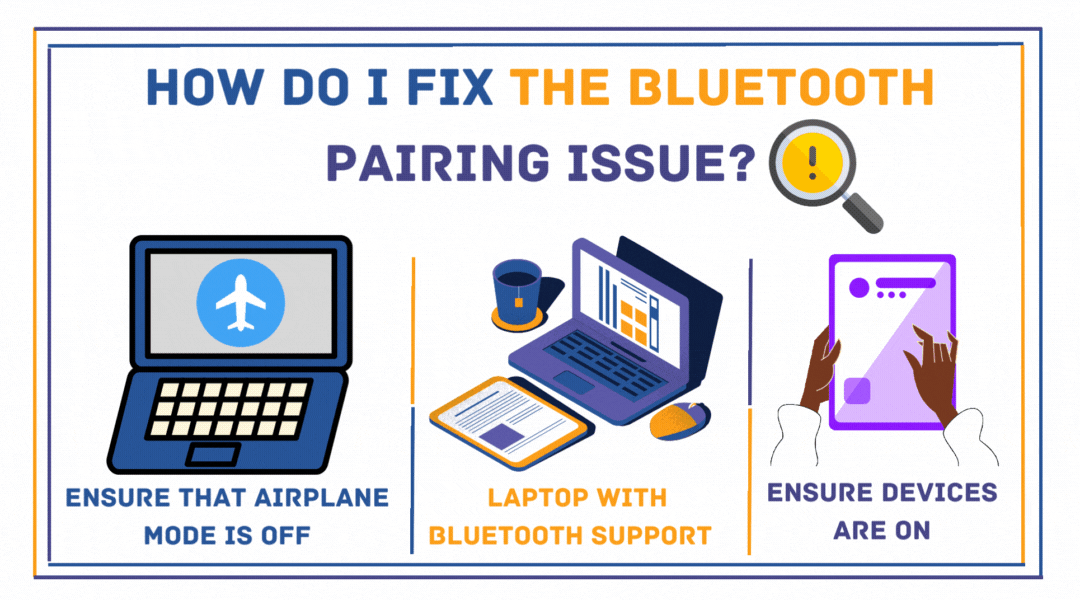 1) Ensure Devices are On
Ensure both devices are on because the device becomes off during sleep or power-saving modes, creating frustration. So don't trap in power off or sleep mode.
2) Ensure Devices Support Bluetooth
It is essential to check whether both devices can support Bluetooth. If one of them does not have this technology, it is useless to connect them. A stylish B in an oval shape will determine the status of Bluetooth connectivity. If this logo is available on both devices, you can connect them.
3) Ensure Devices are Compatible
If both devices have Bluetooth technology, check that they support similar Bluetooth. Although Bluetooth is compatible with older headphones, a new protocol called "Bluetooth Smart" may not connect to old devices. For this, check the specification of your device and ensure that they are compatible.
4) Try a Reboot
You can get tired from repeatedly turning Bluetooth on and off and then finding them not pairing. Rebooting is one of the most straightforward solutions to clear all errors. When you reboot the device, it will become fresh and blank for new sync.
5) Ensure Devices are Charged
Bluetooth broadcasts information through radio frequency, requiring a good amount of power to send signals. The signals may not travel to the required distance if your device's battery is weak. Ensure that your devices hold a charge of at least 50%.
6) Ensure Airplane Mode is Off
Power saving and airplane mode can limit some of the device's functionalities. Ensure they are not in an airplane or power-saving mode so they will not cut off the radio frequency, which is essential for Bluetooth.
7) Delete and Add the Device Again
If you cannot find the device when pairing, "forget" the device you want to pair. After this, restart the procedure and pair it again.
8) Check For Updates
Another problem is that your devices need to be updated to the latest version. Update both of your operating systems and then try to pair them again.
How to Change Link From Phone to laptop?
You can also shift connections from the phone to the laptop and disconnect the Bluetooth connection from your current device. Once you disconnect it, your device will go into pairing mode again.
Now go to the Bluetooth devices list on your laptop and select the Taotronics Bluetooth headphones. The Bluetooth connection will switch successfully on your new device. However, you can also use the instruction manual for more information about your Taotronics model.
How Do You Put Taotronics in Pairing Mode?
Pairing is simple: press the power button for 5 to 10 seconds. Keep it pressed until the indicator or LED flashes and change the color to blue. Double-press the button to let the device enter pairing mode, and the indicator light will change to red. The pairing process will complete after 30 seconds, and the LED indicator will turn blue.
How Do You Pair Both Taotronics Earbuds?
Take the earbuds out of the charging case and place them back again. Now press and hold the multi-functional touch control of both earbuds for a few seconds or until the LED light flash three times. Take out the earbuds. They will pair automatically with each other.
Why Are My Taotronics Headphones Not Pairing?
If the headphones do not pair, then clear the pairing history. For this, press and hold the volume and multi-function button simultaneously and ensure that your headset is on until the LED indicator turns red and blue simultaneously. This pattern of light shows that the clears successfully.
After reading this guide, I hope you can connect your Taotronics Bluetooth headphones to your laptop or smartphone. However, Taotronics manufactures various models of headphones, and they have similar pairing requirements with a little bit of difference. Hence, reading the instruction about compatibility and other features is good to avoid any hassle later.

Conclusion