If you're a professional in the industry, a cinephile, or an audiophile, subwoofers are essential for getting the most out of your audio experience. With subwoofers, you'll hear and feel the low frequencies in your music or movies, providing a more immersive and powerful audio experience.
Subwoofers are specifically designed to focus on low-frequency sounds, with a particular emphasis on the bottom two diapasons ranging from 20Hz to 80Hz. This means that you'll enjoy enhanced bass performance, adding depth and richness to your audio. So, whether you're looking to take your music to the next level or immerse yourself in your favourite movies, read more finding out are subwoofers worth it.
Are Subwoofers Worth it for Car?
Audiophiles often struggle to achieve the best sound quality from their car audio systems. However, installing subwoofers can significantly enhance your listening experience while driving.
Subwoofers are particularly valuable in cars because they offer a superior audio experience that cannot be replicated by a standard sound system. Without subwoofers, you may miss out on the hard-hitting beats and bass that make music truly come alive.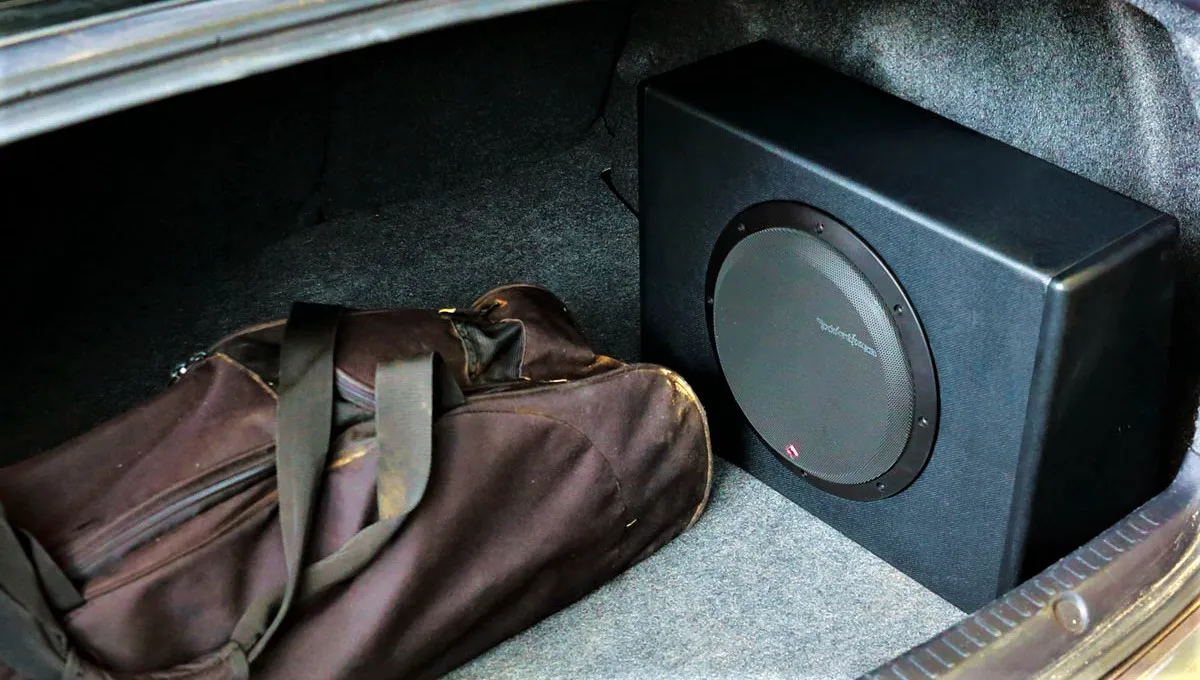 If you want to experience high-quality sound in your car, installing subwoofers is a must. It's important to note that not all subwoofers are created equal, and they come in a range of shapes and sizes, including 8, 10, 12, and 15 inches. The larger the subwoofer, the more powerful it will be, but it's essential to ensure that your car's amplifier is compatible with the subwoofer you choose to install.
Adding subwoofers to your car's audio system can provide a superior listening experience. Still, it's crucial to select the right size and ensure proper compatibility with your car's amplifier to achieve the best results.
Complete Solution: How to Make Custom Fiberglass Subwoofer?
Is a Subwoofer Worth it for Music? (3 Ways to Find)
Subwoofers are the key component of a complete audio system as it delivers lower frequencies between 20-200Hz without distortion. A great subwoofer boosts the listening experience like no other music component can.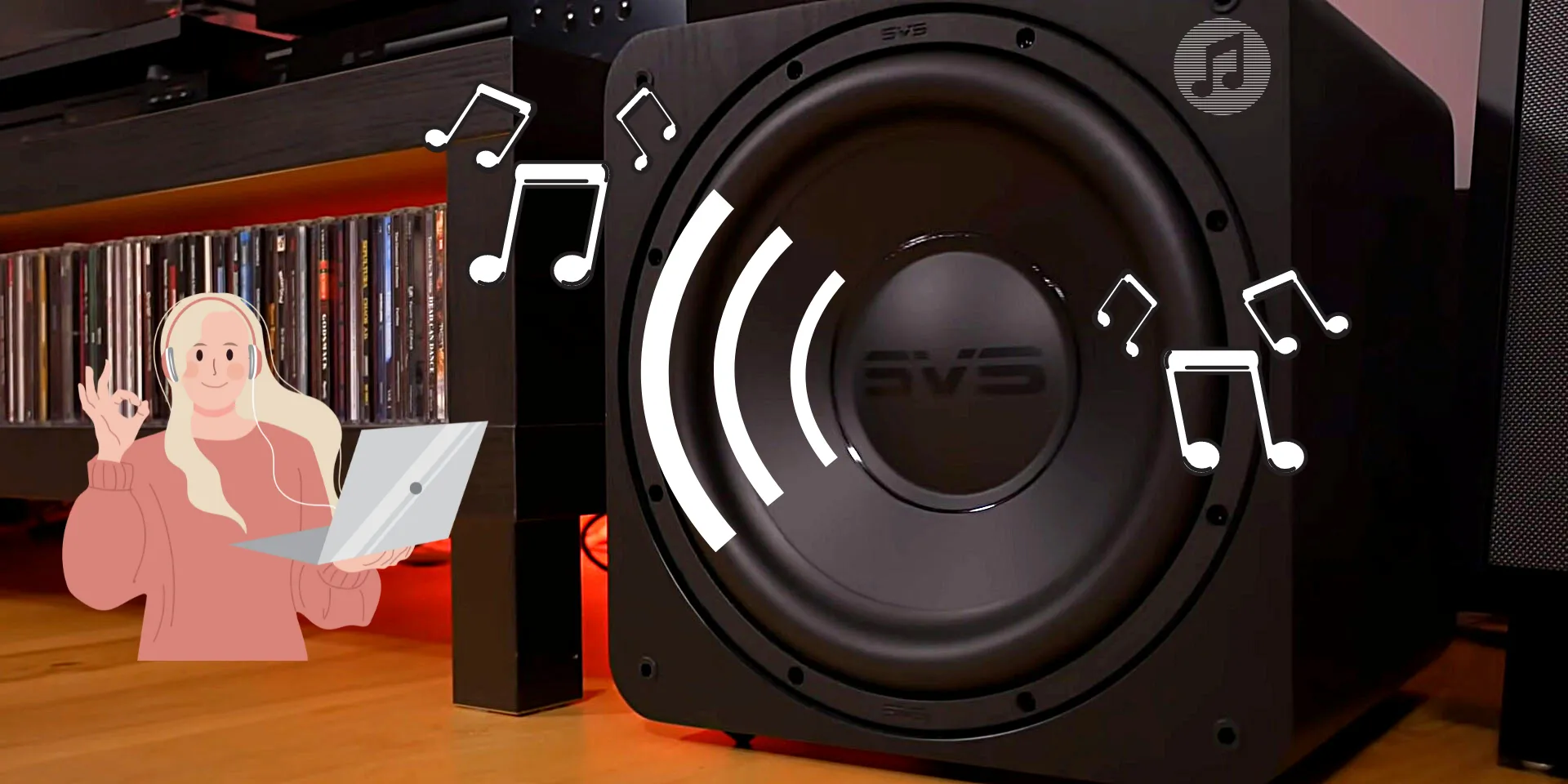 The following are the reason subwoofers are worth it for music:
1) Play as Loud as You Want Without Distortion
A great subwoofer eliminates the problem you suffer with your tower sound system of bumping music at high volumes; it plays music effortlessly loud and without distortion. You can experience high-quality music no matter how loud you like to play it with them.
2) Add Speed and Control in Low-End Transients
These subwoofers give high speed and transients response to give bass outstanding realism and impact, so even the fastest bass lines provide feelings and precision.
3) Accurately Produce Every Note in the Low Frequency
Subwoofers deliver bass notes exactly as the artist hopes. A great subwoofer matches any model or speaker brand and adds energy and weight to the listening experience.
Are Underseat Subwoofers Worth It?
Yes, before deciding which under seat subwoofer to purchase, it's essential to determine whether your car can accommodate this type of subwoofer. Once you've confirmed it's possible, you can consider which type of subwoofer you prefer.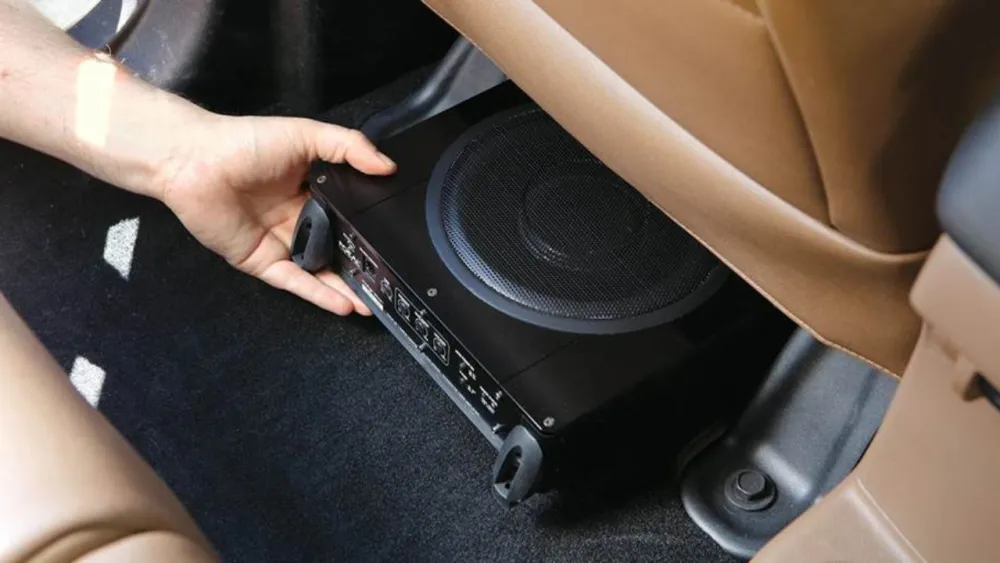 There are two primary types of under seat subwoofers: passive and powered. Powered subwoofers come with their amplifier, while passive subwoofers require a separate amplifier. Although powered subwoofers are more expensive than passive ones, they tend to offer superior sound and bass quality, making them the preferred choice for many audiophiles.
Are Dual Subwoofers Worth It?
If you find that your home theatre system lacks sufficient bass or has too much, adding a second subwoofer can help to balance the sound. Dual subwoofers improve the music quality and extend the bass frequencies down to as low as 15Hz, providing much better depth in music and movies.
This loudspeaker system takes advantage of two different speakers to produce powerful and deep bass frequencies, significantly increasing power handling. It allows for playback at higher sound pressure levels (SPL) without clipping issues. Furthermore, using two subwoofers reduces the cancellation effects and standing waves caused by sound reflections from walls and other objects.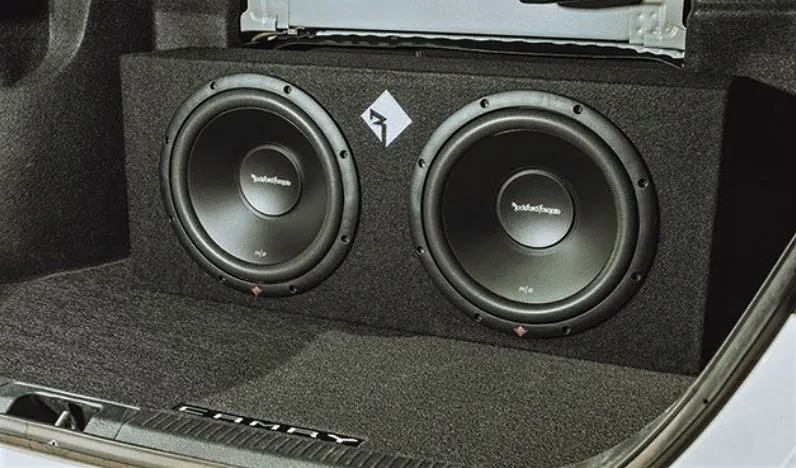 You can experience an even better bass response by using proper placement techniques. Installing dual subwoofers in your home theatre system can significantly enhance your audio experience, providing a more immersive and enjoyable listening experience.
Are Expensive Subwoofers Worth It?
Most audiophiles spend a lot of money to buy the best subwoofers; the question is, Are expensive subwoofers worth it? The answer is yes because, generally, expensive subwoofers perform better than budget speakers, specifically if you are looking for sound audio quality. But make sure the performance of the subwoofers rather than quality.
Are Outdoor Subwoofers Worth It?
The outdoor speakers provide even, clear, and full-frequency sound in the listening area. The subwoofer is most important for an outdoor speaker as it improves the bass response in large areas. Small speaker sound waves tend to bounce and, due to distortion, occur in the base range.
So, an outdoor speaker must use a subwoofer for the best quality music. Vocals and other instruments produce mid and high frequencies; you can only enjoy these deep base sounds with subwoofers that turn your backyard sounds into an outdoor theatre.
The main thing about installing the subwoofers in the outdoor speaker system is the speaker's distance from the listener. You can only get better sound quality with the significant driver because only it can output the power that smaller drivers cannot produce. The size of the subwoofer highly depends on the size of the speaker system.
Are 6.5 Subwoofers Worth It?
These 6.5 subwoofers are small units that you can fit into any vehicle. Most of their subwoofers provide outstanding frequency response and the best output bass. These are great in size but not as powerful as 8- or 10-inch subwoofers. If you want to save space and a hard-hitting base, this is the best thing since sliced bread.
What Does a Subwoofer do for a Soundbar?
A subwoofer enhances the low-frequency bass performance of a soundbar, improving the overall sound quality and providing a more immersive listening experience. It adds depth and dimension to the sound, especially in action movies and music genres with heavy bass.
Do I Need a Subwoofer for HIFI?
A subwoofer is not necessary for hi-fi audio, but it can enhance the overall sound quality. It adds depth and richness to the low-frequency range, improving the listening experience for bass-heavy music genres.
Does Sound Come Out of a Subwoofer?
Yes, sound does come out of a subwoofer. A subwoofer is designed to reproduce low-frequency sound, including bass and sub-bass frequencies that cannot be produced by other speakers.
How Much Difference Does a Subwoofer Make?
A subwoofer can significantly affect the overall sound quality of a home theatre or sound system. It adds depth and richness to low-frequency sounds, providing a more immersive listening experience. The amount of difference a subwoofer makes depends on the quality of the subwoofer, installation, and integration into the sound system.
Do Subwoofers Improve Bass?
Yes, subwoofers improve bass by reproducing low-frequency sounds that other speakers cannot produce. Subwoofers can also enhance the depth and richness of the bass, providing a more immersive listening experience. However, the subwoofer quality and integration into the sound system can affect how much the bass is improved.
If you're searching for an affordable sound system for your home theatre, a subwoofer is a must-have to enjoy a three-dimensional sound experience. It enhances your listening experience by providing good-quality bass while watching your favourite blockbuster movies. As an audiophile, you will appreciate the low-frequency bass and the ability to feel it with a subwoofer. I hope reading this article has helped you understand why subwoofers are worth investing in for your home theatre system.

Conclusion