Watching your favorite movie or serial, suddenly, the sound of Roku TV goes off. Is it frustrating? Of course, it must be. Checking out physical connections is the first hack to avoid repair, replacement, and extra costs. It requires checking loose cables and HDMI or other audio cables are not attached perfectly. Why does my Roku TV have no sound? Here is a complete detail below.
Once you've checked all the physical connections and there is nothing wrong with them, you need to check out the potential culprit: the audio setting. Go to the menu, hit the audio settings, and turn up the volume bar if it is not. Moreover, checking out mute settings can also save you time. If you do not get a positive response, you can turn the Roku TV off because sometimes, restarting the TV refreshes the system backup and restores sound.
Why Does My Roku TV Have No Sound? Main Reasons
Roku TV sound not working in apps or on TV. The following reasons are the potential pushers to the issue, and you need to find out the one playing with your ears. Let's look below.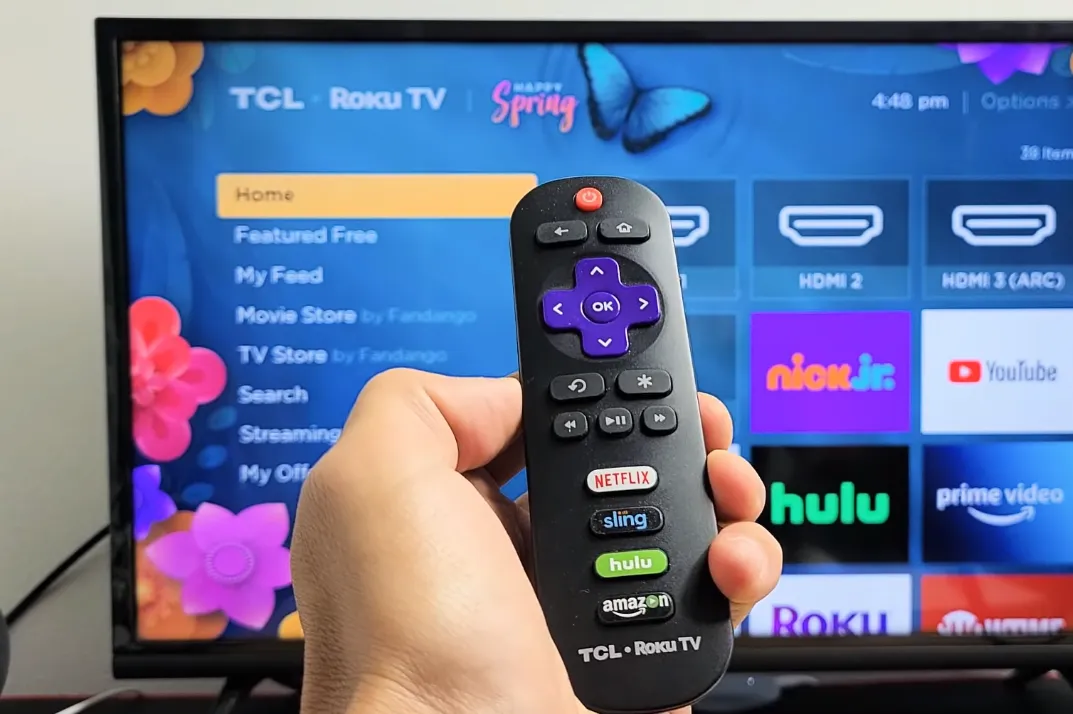 1) Wrong Output Settings
Sometimes, you wrongly select the output mode, which doesn't go well with the sound. Roku TV has no sound but not muted, then change the output settings. Suppose you are using an external device and have selected the internal speakers in the options or vice versa. So, change it.
2) Mute Volume and Remote Control Issue
Before you open your Roku TV or hire an expert repairer to figure out the issue, check if the volume is not muted from the settings. Sometimes, you accidentally press the mute button and do not realize you have done so.
3) External Audio Instrument
Using external devices is always risky to get on board, and if you're using a home theatre, soundbar, etc., you need to be careful while attaching them to the TV.
4) Problem with HDMI Connection
Most of the time, it is a lousy connection of an HDMI cable and nothing else. So, before you think of repair or replacement, it is better to ensure that HDMI cables are attached perfectly and there is no room for fixing them.
5) Compatibility Issue
If you're using an external audio device like a soundbar or a home theatre, you must ensure it is entirely compatible with your Roku TV. Only attach two devices once and if you are 100% assured of their flawless Compatibility.
6) Software Issues
Your culprit might be an outdated application or software you use, and that's the reason you need help hearing sound from your Roku TV. So, if there is any update, get it instantly for a smooth audio experience.
7) Speaker Issue
You might get a blown speaker, or it is damaged while carrying it from the seller to your place. So, once you have checked the cables, settings, etc., you can physically inspect the speakers' condition.
8) Damaged Cables or Lousy Connectivity
Damaged cables or lousy connection can also be fatal to deprive you of audio. So, while figuring out the reason, remember to check out lines physically and see if there is any rotten connection. Before I take you to the remedies, let's learn how to connect Bluetooth speaker to Vizio TV.
How to Fix It When Roku TV Sound is Not Working? Possible Solutions
There is no rocket science in fixing the problem of no sound with Roku TV. All you need to do is follow some simple steps to tackle any issue we explained above.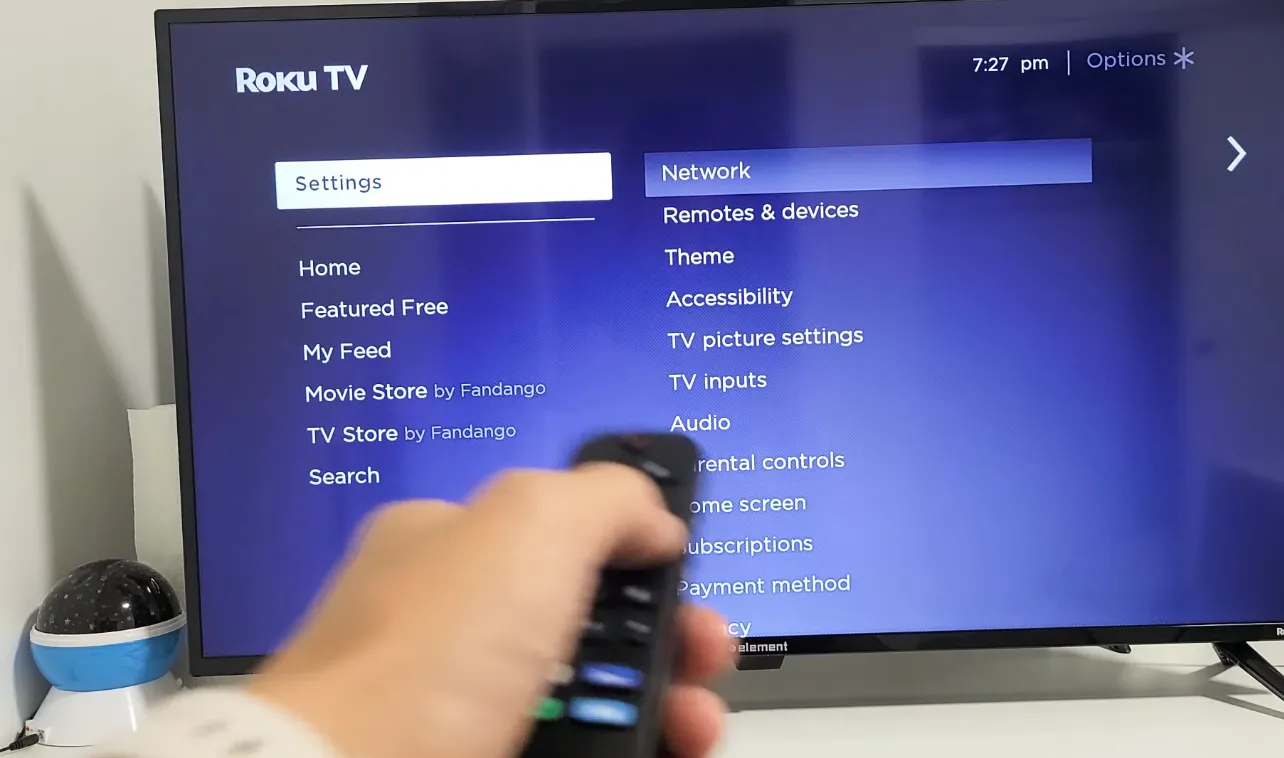 1) Check Out HDMI Cables
First, you need to check out the HDMI cables, and if there are any wrongly connected or damaged, you need to fix them immediately to enjoy the unstoppable sound.
2) Ensure Compatibility
How do I get the sound back on my Roku TV? You can only make it up using an external audio device compatible with your Roku TV. So, you need to ensure that it is entirely compatible with your TV.
3) Check Mute and Volume Settings
Before going into deeper details, you need.to check on the TV screen, pick up your remote control and open the sound if there is a mute sign. Moreover, you can also increase volume if it is low.
4) Audio Output Settings Troubleshooting
Once you figure out the problem in the audio output selection, you need to rectify it instantly. If you use an external speaker and the output setting is fixed on the built-in speaker, you must change it.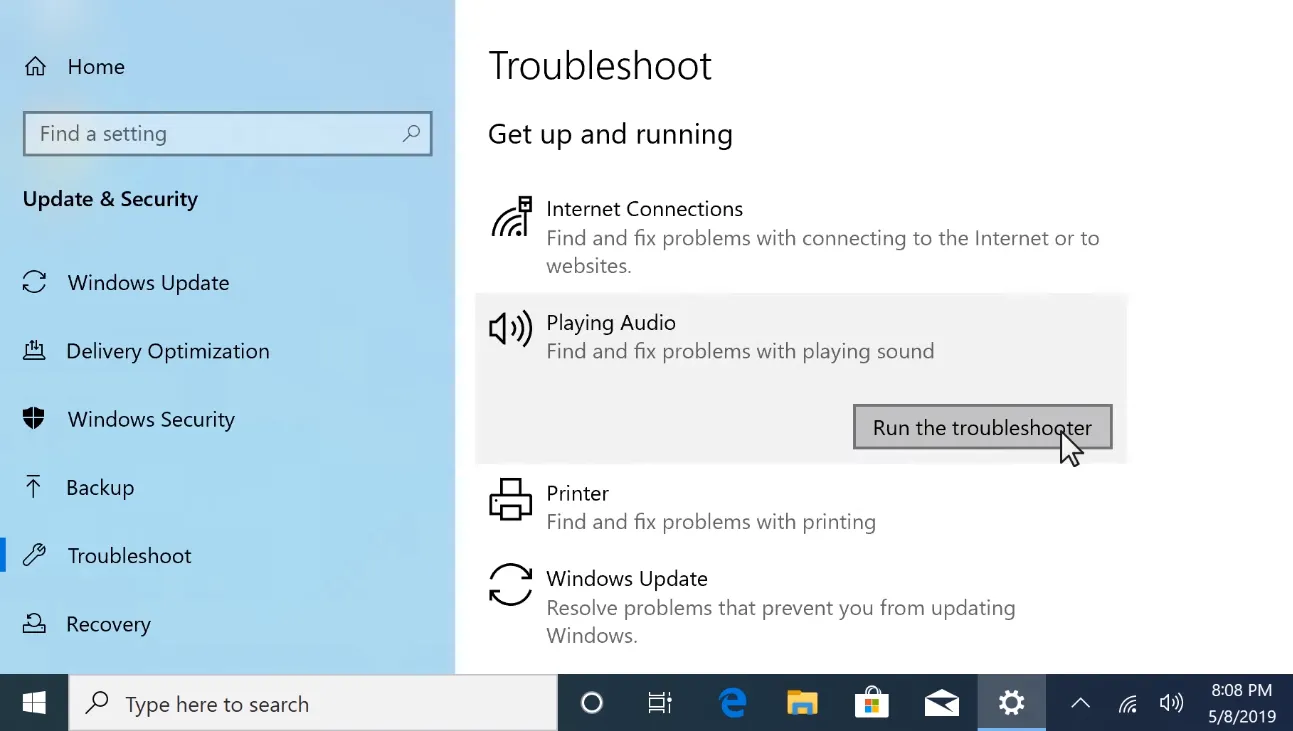 5) Check the TV Speaker and Remote Control
If your TV speaker is not in good health, you need to get it repaired as soon as possible, and if it is not repairable, you need to replace it. Moreover, your remote control may need to be fixed, and you need help selecting volume issues.
6) Reset System as Last Resort
If nothing goes well to cope with the issue, the last resort you leave with is turning your TV off and then turning it on after a few moments. It refreshes the system and clears some queries and commands that may be causing trouble. And if you know how to reset sound on Roku TV, you can still save plenty of time in checking it deeply.
Why is my TV sound not working?
Multiple reasons can exist, including mute volume, software issues, HDMI cable issues, damaged speakers, incompatibility, and more. So, you need to find the one that annoys you to solve it as soon as possible. 
Why does my TV have no sound when I use HDMI?
The potential reasons can be a loose HDMI cable connection and an incorrect audio output source. So, when you face this no-sound issue, watch the two factors to reach the point as soon as possible.
While wrapping up this article, a TV sound can sometimes go off for multiple reasons. There is nothing to worry about but to keep an eye on hardware and software details. You must check HDMI cables, speakers' condition, audio settings, mute option, and updates. Once you figure out the culprit, you must kill it instantly while following the instructions above.

Wrap Up: