The digital age works with digital options, and those who make it up with the contemporary requirements always take advantage. It remains to be done when travelling without our favorite tunes and soothing melodies. Aux is a handy option, but what if your car stereo lacks it? Here, we've gathered various clever hacks on how to connect mp3 player to car stereo without aux.
FM transmitter is an option that can help you enjoy flawless music files. Moreover, cassette adapter, USB connection, Bluetooth facility, portable speaker, smartphone integration, and more. So, you can choose any of these methods that fit your car's setup. Getting rid of long cords and enjoying free space with favorite melodies is another level of satisfaction. So, let's find out how you can attain it.
How to Connect MP3 Player to Car Stereo with USB?
Not all cars offer a stereo setup with a USB port or two. However, first, you must check if your car stereo offers a USB option. Then, you need to ensure that your MP3 has a USB adapter. Now, you need to sort out your favorite tracks in a row you like. Before creating a connection, you must ensure the stereo is off. Directly plug in the USB cable on the stereo's USB port. Now, you are good to turn it on.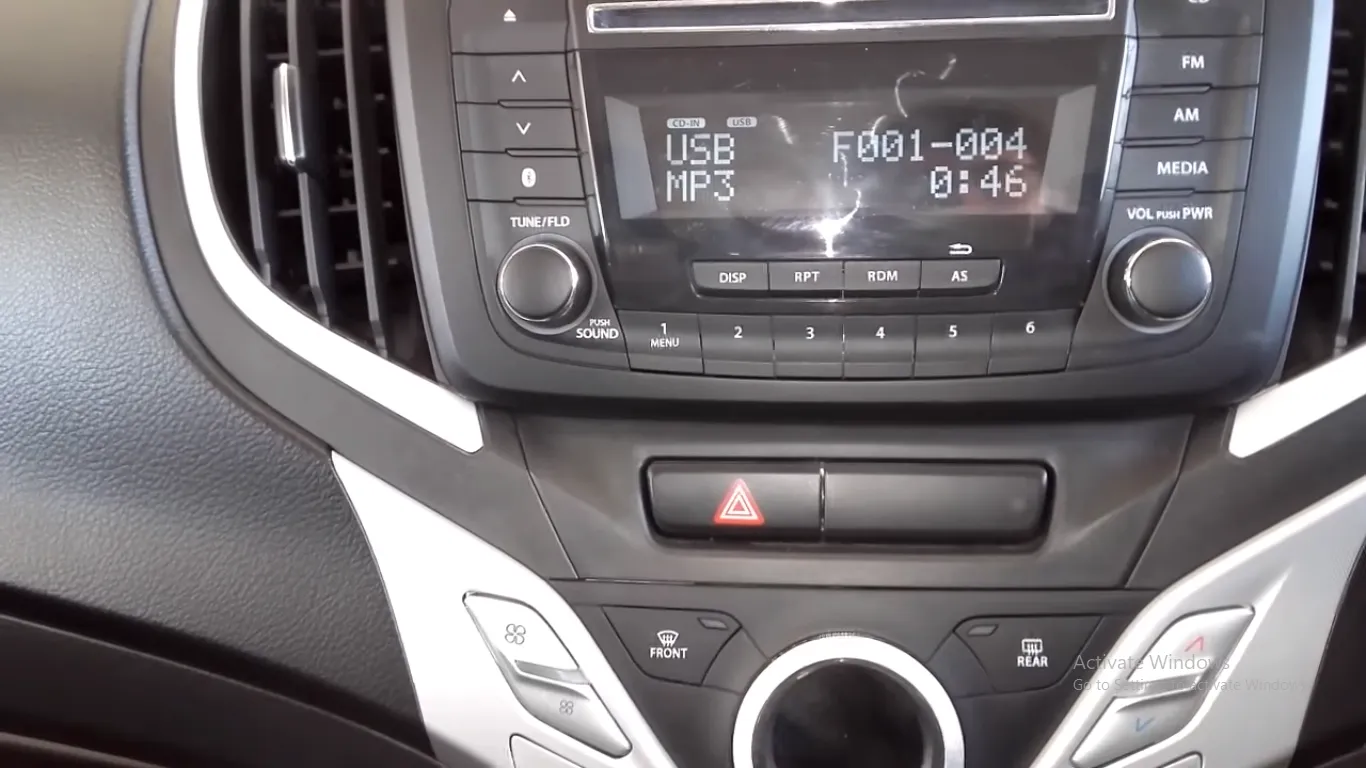 After doing so, you must navigate through the MP3 menu and choose the music file you want to play first. You can easily skip any file and adjust the volume, bass, and other settings easily. Connecting through a USB is the most reliable way to create a connection between an MP3 and a car stereo.
How to Play Music from Phone to Car with Bluetooth?
It is not rocketing science, but playing music from phone to car with Bluetooth is so easy. You only need to connect your phone to the car stereo through Bluetooth and ensure both are compatible. There is no need to get a cord for this process.
Moreover, pairing asks for turning on the Bluetooth option on both devices. Once the connection builds, you can play any music file you want. Before I take you to more details, let's learn: why does my car stereo turn off by itself?
What Are the Different Ways to Connect Smartphones to Car Stereo?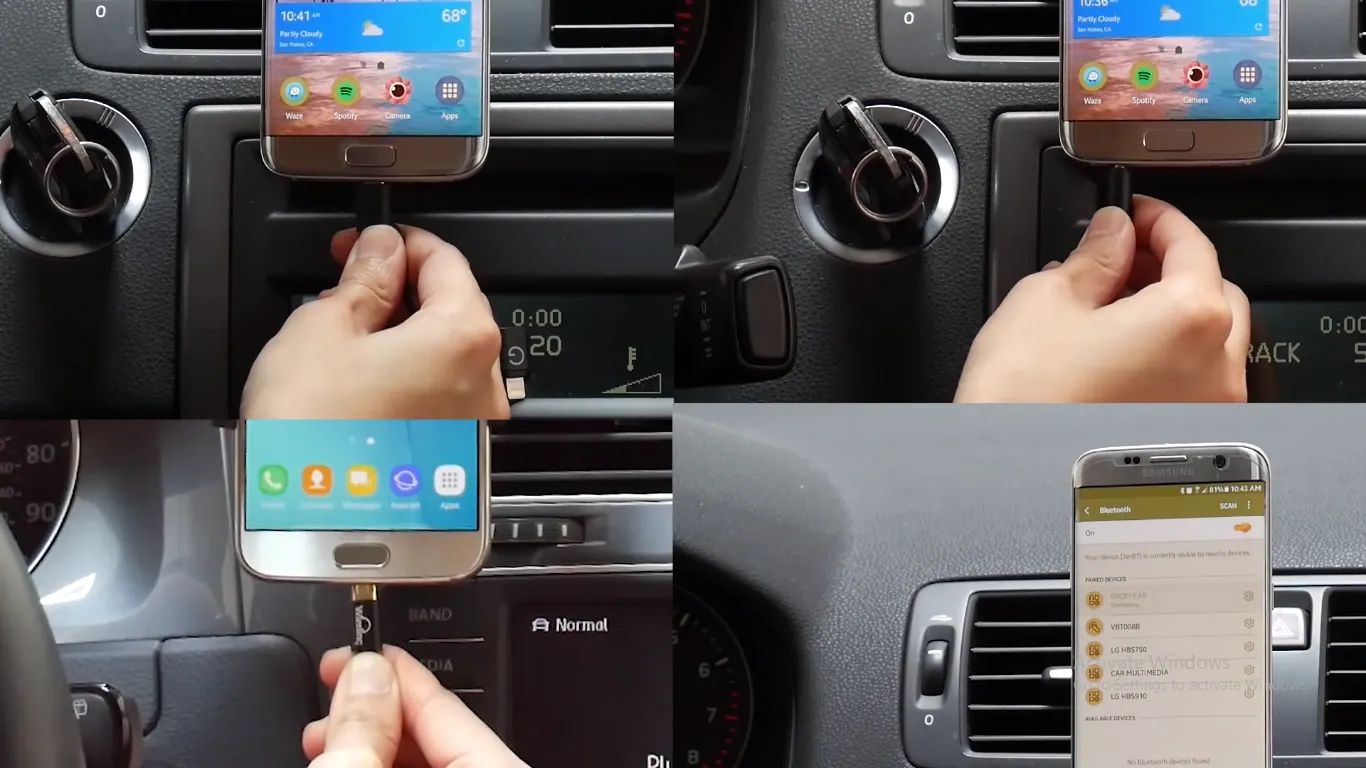 You can adapt to connect your smartphone to your car stereo in multiple ways. It takes a full-fledged study, but don't worry; we've done all the research work, and here are various ways to make it up. How to connect mp3 player to car stereo without aux? Let's explore right away.
1) Bluetooth Connectivity
You must pair your stereo with your smartphone by turning on Bluetooth on both devices. It requires no cable, and you can enjoy nonstop music files with hands-free calls.
2) Android Auto Option
You can use the Android auto option, which gets you an integration option and pairs the car infotainment system with your smartphone. It gets seamless music access, and you can also enjoy other functions.
3) USB Connectivity
It would help if you connected a USB cable from both sides to the smartphone and the USB port on the car stereo. You get to charge your smartphone as well with a direct music play. So, it is the most popular hack out of all others.
4) Wireless Mirroring Facility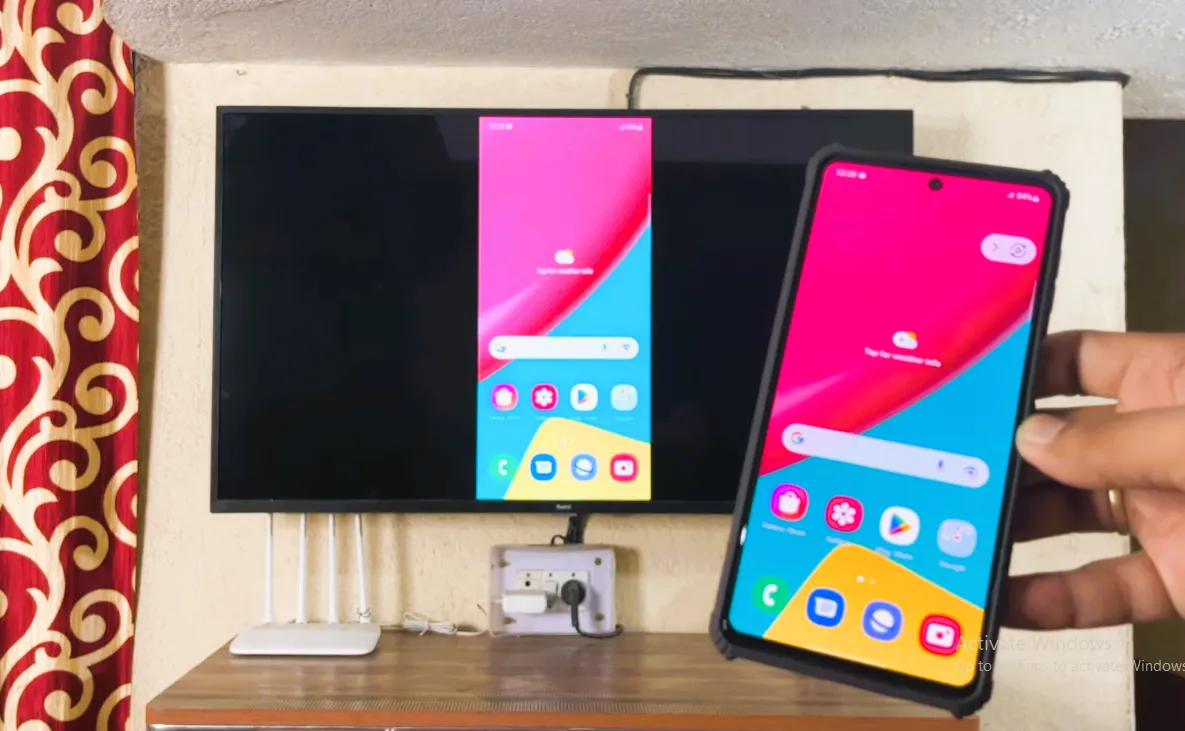 Not all, but some specific car stereos work with wireless mirroring options to the fullest. It would help if you had no physical connection, and it makes you enjoy your smartphone's screen on the stereo display. You can also make changes that you need at the moment.
5) FM Transmitter
It would help if you connected the Bluetooth FM transmitter on your smartphone and set the radio frequency at a level where it broadcasts the phone audio. It is good with classic cars or some models that do not have the latest technology advancements.
6) CD/SD Card
You can store music files on your SD card and then keep them on a CD. Now, if your car stereo has a built-in player, you need to put the CD inside, and you are good to enjoy music with some basic music protocols.
7) Cassette Adapter Option
If your car stereo offers a cassette player and you have a jack of 3.5mm, you are good to enjoy smartphone connectivity on your stereo. It plays the role of a bridge between old and new devices.
8) Voice Commands Solutions
Last, Google Assistant on Android and Siri on Apple greatly support using your smartphone with the car stereo. It keeps your hands on the wheel, and you are good at giving commands orally. How do I play music from my phone to my car stereo? I hope you know the answer well enough now.
Which Method Delivers the Best Sound Quality?
Each method has benefits and drawbacks, but connecting smartphones through AUX and USB cables is the most popular. You can also rely on Bluetooth connectivity for the job. If you know how to connect mp3 player to car stereo without aux, you can enjoy wireless connectivity and hands-free calls with nonstop music.
How can I play mp3 in my car with USB?
You need to ensure that both devices are compatible and now connect the USB cable from one side to the street and the other side to the smartphone. It is reliable and gets you direct music play with no lags.
Can You Play Aux Through Cigarette Lighter?
No, it is impossible to enjoy audio through a cigarette lighter. If available, you can use a built-in audio system in your car or other input modes. So, using a cigarette lighter is a no option to enjoy music on your car stereo.
Connecting an mp3 player to a car stereo without aux is a luxury, and not all car stereos offer this feature. However, if you find that your car stereo has that advanced technology and is compatible with your smartphone, you are good at enjoying nonstop music without getting a cord or using your hands.

How to connect mp3 player to car stereo without aux? We've tried hard to put all the possible solutions in this article, and you can choose one that fits your case to enjoy the perks of connection between a smartphone and an mp3 player.

Final Thoughts: