Are you struggling with the fast drainage of your AirPods' battery? If so, don't worry; you have landed on the right page to prevent this annoying issue. Sometimes, it is the pair, and sometimes the one out of two does so fast. Why do my AirPods die so fast? It is the primary topic of this post, and I'll make sure to put every possible and easy-to-do fix for the issue on the table.
Why Do My New AirPods Die So Fast?
If you go to the market, you will find little difference between choices because they are identical. If your AirPods are not performing as long-lasting as they were used to, you need to learn the reasons first. And then the right course of dealing to fix it right away. My team and I have been using AirPods for years, faced this fast drainage issue, and found the hacks to overcome it. Let's take a look below.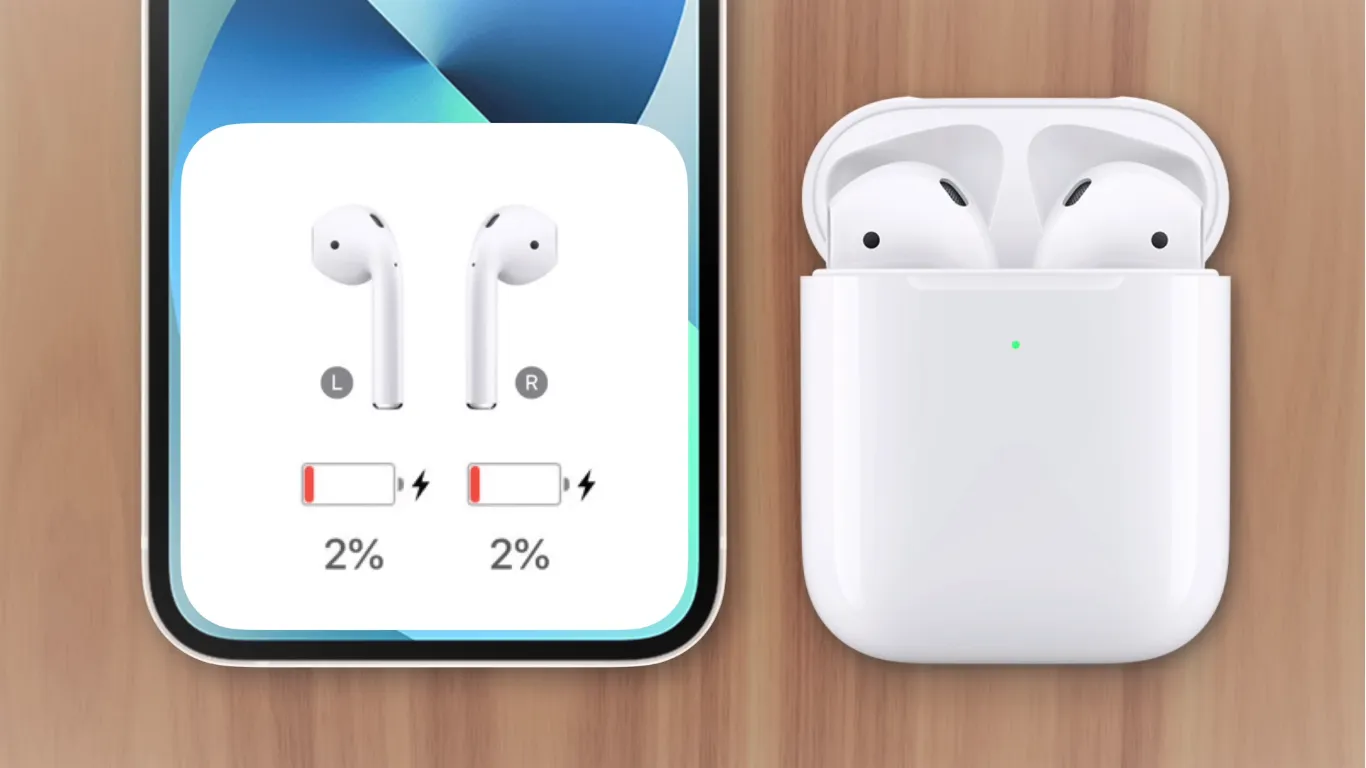 There are several reasons behind the fast drainage of AirPods' battery. Sometimes you see the AirPods you bought and brought home die after using them once. It may be a factory defect, battery-draining applications, or irregular and improper charging patterns behind this issue. 
Top 5 Reasons Behind Fast Drainage of AirPods' Battery
I collected all the potential and possible causes in six headings to give you a brief and quick view. Why does one of my AirPods drain faster or both? Find the reasons below.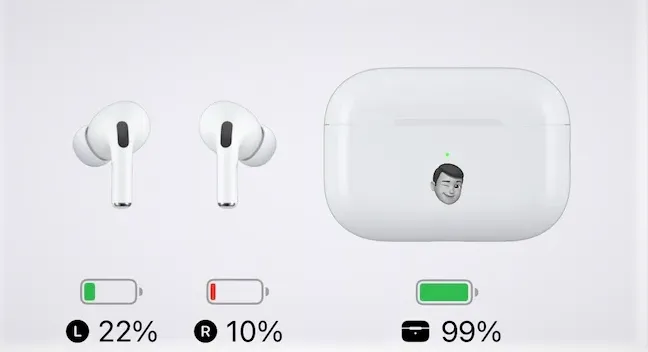 1) Factory Defect in Manufacturing
When you ask, why do my AirPods die so fast? The potential reason behind this issue may be a factory defect in the product. Sometimes, it doesn't turn on or goes out of order after a few minutes. Some users ask why AirPods die after 5 minutes. So, it must have an issue with the manufacturing of the AirPods.
2) Battery-Draining Apps
There are some very dangerous applications for battery life, and if you get them on board, you will see an instant decline in your AirPods' battery. 
3) Available Firmware Updates
If your device offers any firmware updates for better and smooth working, you need to apply them instantly without having a second thought.
4) Unstable Bluetooth Connectivity
There may be unstable Bluetooth connectivity, leading to higher power consumption which is one of the major reasons behind fast draining. 
5) Improper Charging Pattern
Improper and irregular charging patterns are never good for AirPods or any other electronic device. So, try to maintain a balanced equation, as the manual says. After reviewing the reason, I would like to grab your attention toward the five best fixes for this issue. But before doing so, you can learn; why my headphones so quiet.
Quick 5 Fixes To Prevent Fast Battery Drainage of Your AirPods
Why do my AirPods die so fast? I hope you know the reasons now, but it's not enough. It would help if you also went through some of the best and quick fixes for the issue. Here is how you can get a long-lasting battery on your AirPods.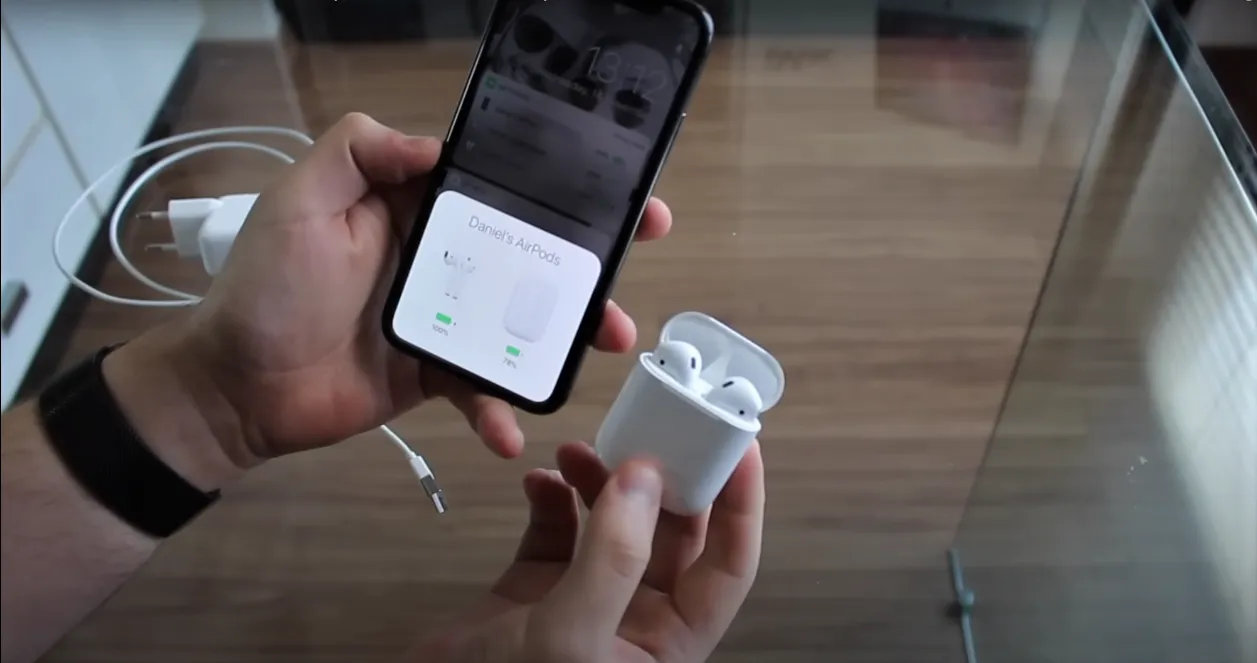 1) Proper Charging Pattern
Proper and regular charging patterns can maintain the good health of the AirPods. Once you find them fully charged, you must unplug them instantly to avoid excessive strain. It is the first step that can help you prevent fast-draining issues.
2) Keep Firmware Updates Applied
If you find any firmware updates available, apply them for better battery performance. The latest update is always helpful for the best outcomes.
3) Using Official Accessories 
You should maintain the quality and official offerings when charging AirPods or the case to carry them. Nothing can beat the durability of the official accessories. 
4) Adjust Audio Settings Properly
You should properly fix the audio settings as the manual says and not take it up beyond the safe zone. Keeping it within moderate limits will consume the least power as well.
5) Suitable Maintenance and Protection 
Proper maintenance and protection are necessary for the safety and durability of the AirPods. It helps them maintain the flow of performance without asking for extra power. Moreover, it will increase the life of the battery as well.
6) Why Do My AirPods Die So Fast On Calls?
Of course, AirPods die so fast on call because they maintain Bluetooth connectivity, transmit audio, and get the microphone on board simultaneously. So, when the air pods engage in multiple functions at the same time, it leads to consuming more power.
7) Why Do My AirPods Die So Fast On Zoom?
The same reason goes true for using AirPods on Zoom. In this situation, AirPods have to perform multiple functions simultaneously. The usage of a microphone with Bluetooth connectivity asks for more power. Moreover, the audio transmission is another reason to consume more power. 
Can AirPods last a
whole day?
The battery time depends on your usage, but in a normal case, AirPods can stay alive for around 5 to 6 hours if you use them continuously. However, if you have a charging case, it may go up to 20 hours.
Why do my AirPods last 20 minutes?
There are several potential reasons behind this much fast death of AirPods. It may be a faulty charging case, a power-consuming app, a battery-draining app, and keeping a low-battery habit. If you can counter these issues, you can improve the battery time to the hours.
What to do if your AirPods die fast?
The process of making faster-dying AirPods is simple and easy to follow. All you need to do is to keep an eye on firmware updates, proper charging patterns, keeping the AirPods protected and maintained, etc. By following these approaches, you can get AirPods with long life.
Why do my AirPods die so fast? I hope you can answer this question with fair enough data that you read above. AirPods die fast for several reasons, such as improper charging habits, unofficial use of accessories, firmware updates, battery draining, etc.

So, to prevent such a terrible issue with your AirPods, you need to take all the measures I mentioned above. You will get a long-lasting audio partner by following the abovementioned guidelines. 

Wrap Up