Sometimes you want to enjoy a movie with your friends but only have one Mac to share. Both of you have AirPods, but you have no idea how to connect two AirPods to one Mac. It can seem like a solution only when you know the right connectivity method.
Nothing is better than sharing the experience of listening with your friends through AirPods. If your friends have AirPods Pro, AirPods Max, or AirPods, then you can share audio on a mac to get an amazing experience of Co-listening. You can enjoy it together, whether a movie or music, by connecting multiple AirPods to your mac book.
It is a simple process to set up different types of AirPods. In this guide, I give you step-by-step instructions so that you can understand how you connect two AirPods to one Mac in a better way, so let's start!
Can We Connect Two Sets of AirPods To One Mac?
Yes, you can do it. It is one of the coolest things to share your listening with your close ones. Your wireless headphones can connect multiple sets to the Mac at the same time. It is similar as you share your audio feature on your iPhone, allowing you to share your audio on each AirPods from one iPhone or iPad.
However, the feature on Mac also works for those audio devices which don't have Bluetooth connectivity. So it is an excellent feature that sets them apart from other devices.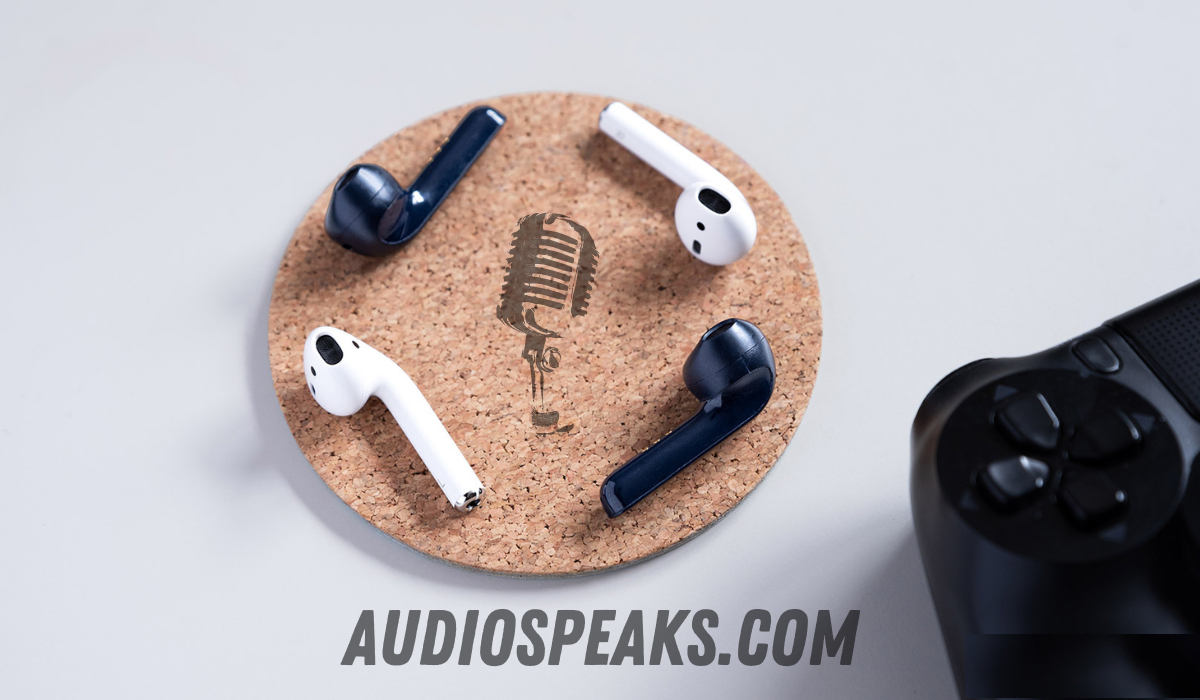 What sets them apart is that the feature on Mac even works for audio devices without Bluetooth connectivity. The section below will walk you through the steps to connect two AirPods to one Mac. Before we get started, I suggest you update your Mac and AirPods and enable Bluetooth on your Mac machine.
Complete Guide: How to Connect AirPods to PS4?
Step-By-Step Guide To Connecting Multiple AirPods To One Mac
How to connect multiple AirPods to one Mac for this, follow the below steps. But don't forget to update your AirPods and Mac before enabling Bluetooth on your Mac.
Once you enable your Bluetooth, open Finder on your Mac and go to "Applications." select "Utilities" from here and now Click on "Audio MIDI Setup."
Hit the + button on the bottom left corner of your screen when you open the Audio Devices window. Now select "Create Multiple-Output Device" and proceed.
Uncheck the box of default MacBook Speakers and check the box for two AirPods you want to connect.
Ensure that you choose the option of Drift Correction, which is next to the second pair of Airpods.
Now open the Apple menu at the top and click on System Preferences from the list. Here select "Sound," followed by the Multiple output devices.
When you complete the setup, you can hear audio on each pair of AirPods you connect through Bluetooth to your Mac.
You can enjoy your favorite shows, Netflix movies, and music with your family or friends. These AirPods also support the surround sounds and increase the excitement of your shared listening experience.
How to Connect AirPods to MacBook Air?
It is very simple to connect Airpods to your Macbook Air. You can listen to audio on your wireless headphones with a few clicks and buttons. Just follow the below steps: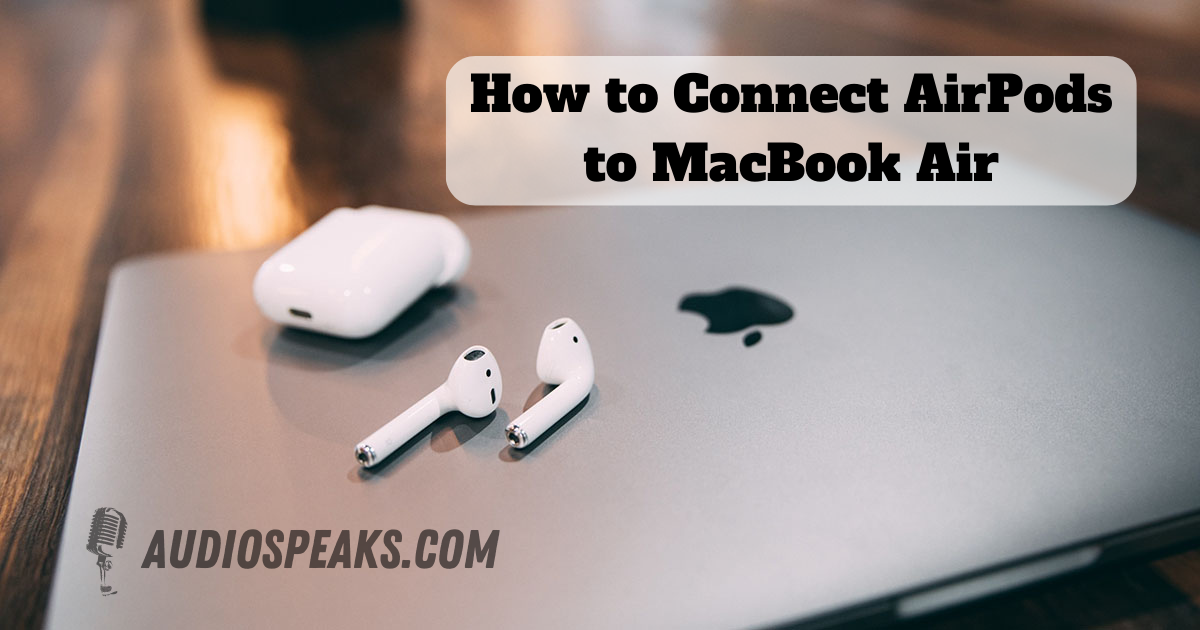 Click on the Apple menu on the screen in the top left corner.
Click on system preference.
Then click on Bluetooth and turn it on.
For further steps, keep this window open.
Open the lid of the charging case of both AirPods.
Press the button on the case until the light starts to blink.
Your AirPods will appear on the Bluetooth preference window in a few seconds.
Here click on Connect.
That's it! Your AirPods connect to your MacBook Air and is ready to give great audio for your listening.
How to Share Audio AirPods Macbook?
Follow the simple steps to share audio
Connect your AirPods to your device.
Now tap the Airplay button in Control Center.
And select the option of sharing audio.
That is the simplest method of sharing audio on your connected AirPods to your Mac.
If AirPods Won't Connect To A Mac: What to Do?
Now you know how to connect two AirPods to one MacBook. But what to do if your AirPods won't connect to a Macbook? Here are some common problems and solutions that will help you make a connection.
1) Disable Bluetooth and Enable It
It is one of the easiest methods to resolve the problem related to Bluetooth. Just turn off your device's Bluetooth and then turn it on after a few seconds and see if the issue resolves by doing this.
2) Repair Your AirPods
If the issue is still there, disconnect your AirPods and repair them again. For this, click on the Apple menu, go to System Preferences and select your device from the Bluetooth list.
3) Check Battery Level
Before connecting your AirPods, ensure they are fully charged because pairing your Airpods with a decently charged battery may require pairing them. So before connecting, place your Airpods in the case and charge them.
How to sync AirPods to Mac?
Ensure that your Bluetooth is on both devices. For this, place your AirPods in their case and open the lid. Press the button until the lights start to flash. Now select your AirPods on your Mac in the list of your available Bluetooth devices and click on Connect.
How to connect multiple AirPods to one Mac?
Click on the + button in the lower-left corner of your screen of the Audio MIDI Setup window and select Create Multiple Output Device from the menu. Now check the boxes next to the two sets of Airpods you want to connect.
How Do I Reset My AirPods?
Press the setup button on the charging case of Airpods and hold it until the lights start to flash a few times and turn white. It will show that your AirPods reset. Now you can reconnect them to your desired device.
You can start listening to music, audiobooks, podcasts, etc., by connecting your AirPods to your Mac. Moreover, you can increase your listening level by pairing multiple AirPods to one MacBook simultaneously. For connecting two AirPods to one Mac, I hope this guide proves helpful for you, and you learn in a better way how do you connect two AirPods to one Mac.

Final Thoughts