Can you use PA speakers in a car? You would know the answer better if you were in a garage band. Although they can run after tweaking a few settings, you can use PA speakers in a car if you want to experience a big booming sound from your system.
First, focus on getting enough power to run these PA speakers. Install them properly to get an advantage from its superior and quality sound. This guide will discuss all aspects of wiring PA speakers in your car and exactly what these PA speakers are.
What are PA Speakers?
PA speakers, or public address speakers, are loudspeakers used to amplify sound in public spaces. They are common in buildings, schools, and other large indoor spaces requiring clear and powerful sound for announcements, music, or other audio events.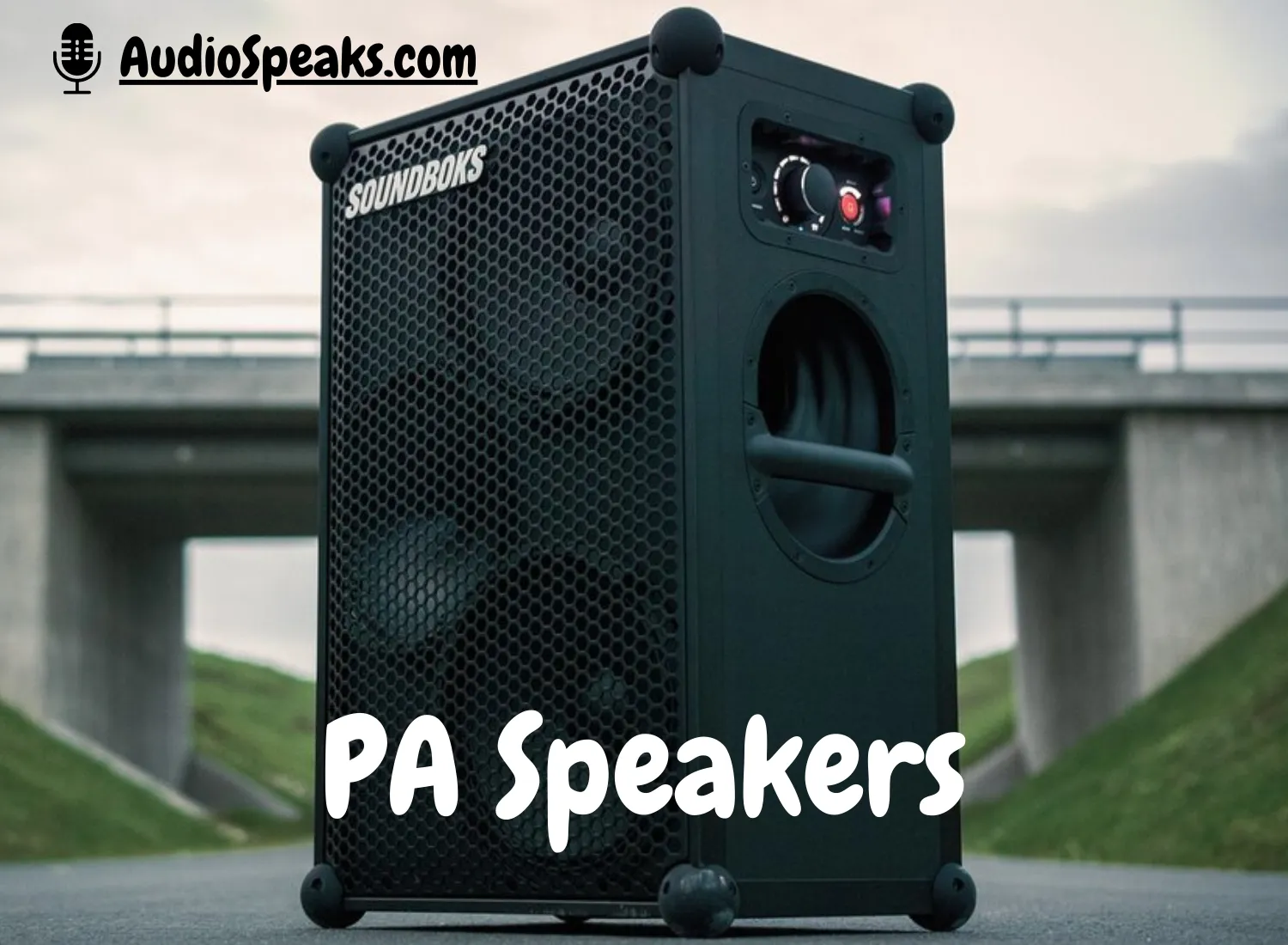 These speakers connect to a mixing board or sound system, allowing the user to adjust the volume and tone of the audio from the source. They are essential to many public events, from concerts and conferences to emergency announcements. PA speakers differ from regular speakers because they are more durable, rigid, expensive, and robust.
What is the Difference Between PA Speaker and a Regular Speaker?
There are various notable differences between PA and car speakers. Here are the main ones that you need to understand.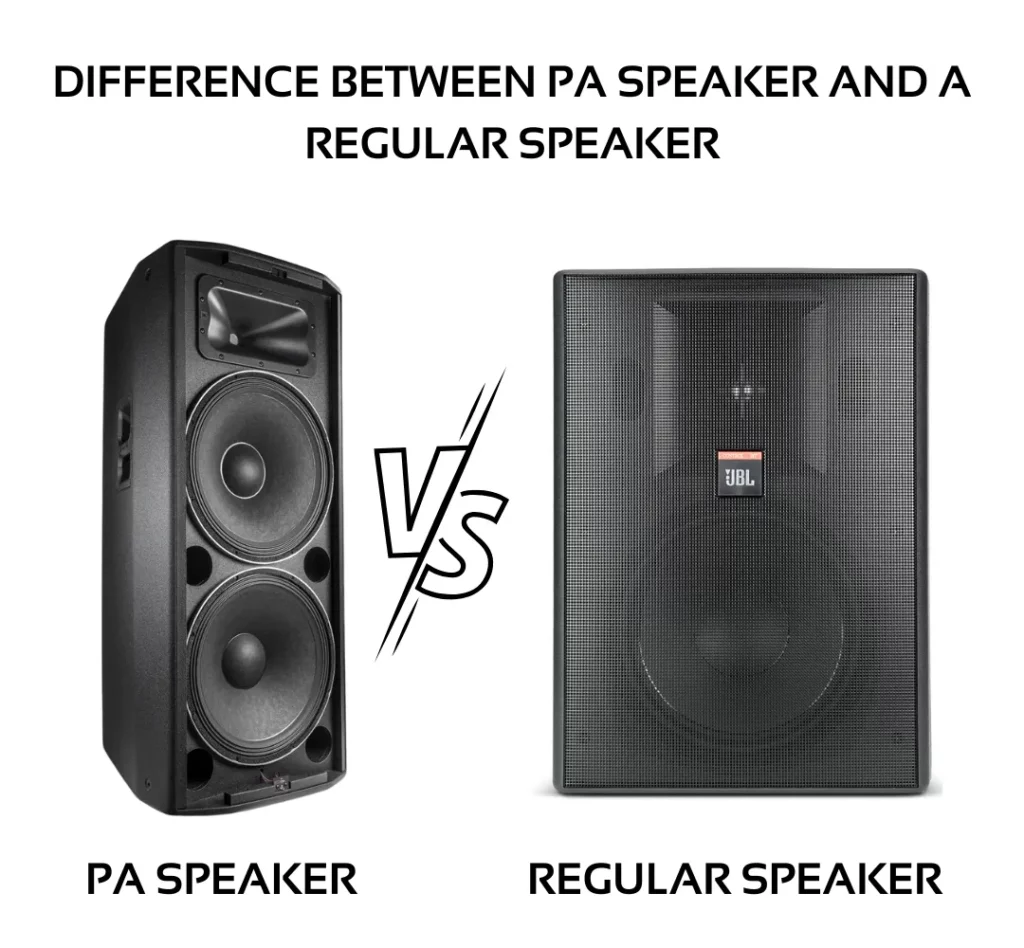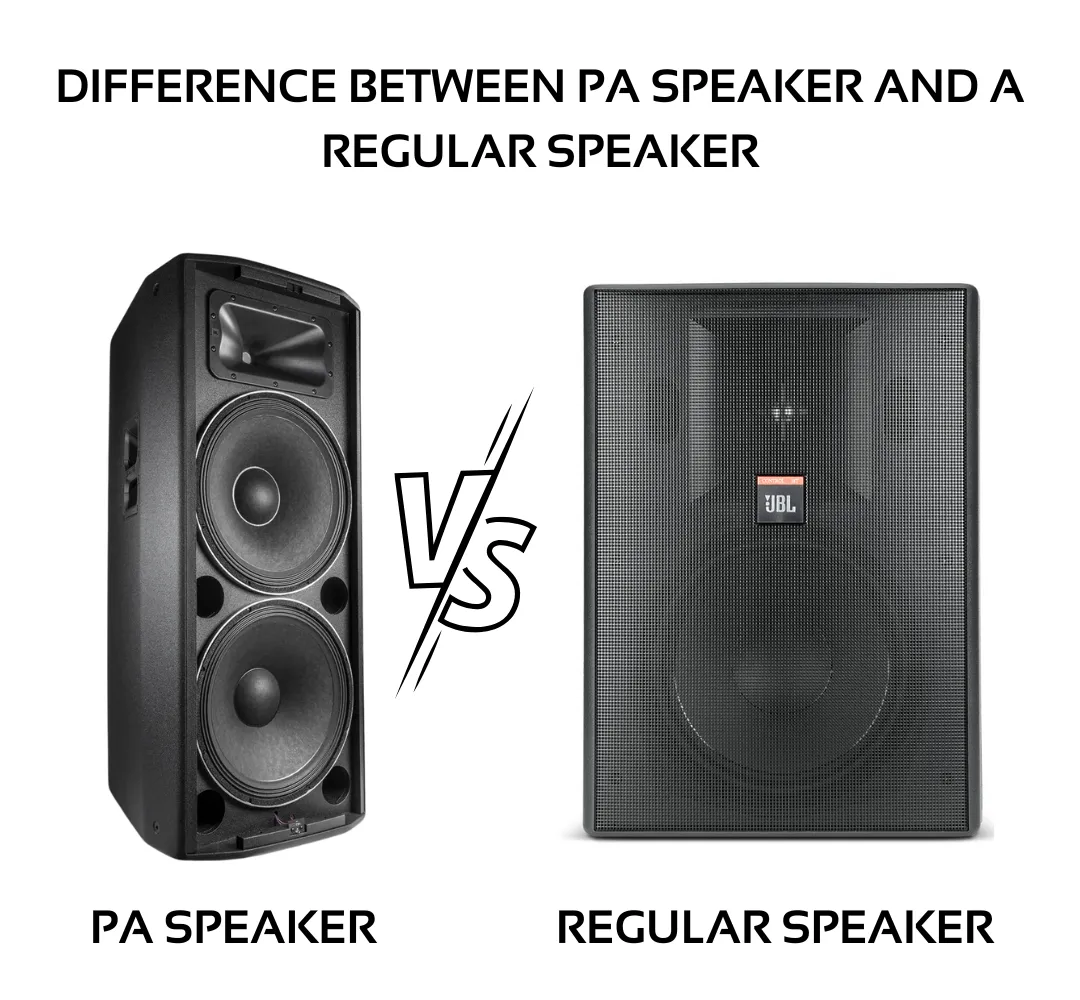 PA Speaker and a Regular Speaker Power Differences
The regular speakers contain several small speakers to make enough sound to fill the cab. But it's easy to do because the distance between passengers is not too much and quickly covers the whole area in the car.
Due to this, the car speakers don't have high power ratings. Because they don't need them, handling these typical car speakers is easy as they only require 15 Watts RMS and quickly melt when you feed it power over 50 Watts.
While on the other side, the PA speakers need more power to work. When you provide more power, it will produce more sound, and vice versa. For this, you may need to have an amplifier that can quickly generate power according to the requirement of PA speakers. Most users who choose these speakers buy a new stereo to help with it.
However, when you hook up these PA speakers in your car, get ready to produce more sound. But remain careful as you may not melt your passengers.
Sensitivity Differences
Sensitivity is a parameter that can measure the ability of speakers to convert electric power into sound. The speakers with high sensitivity can produce a good sound even at low power. But the speakers with low sensitivity will use more power for the same volume level.
Regular car speakers are usually made of low-quality material, cheap, and easily manufactured. So they have a sensitivity of about 87 decibels at an input power of 1 watt, and they may measure from a distance of about 1 meter, almost 3 feet.
But on the other hand, quality speakers produce more volume for the same amount at 10 decibels with a difference of 10x power. You can get the sound 87dB at 1W1m with regular speakers and 97dB at 1W1m with PA speakers, and you will not need ten times the power.
Distance Differences
The other main difference is the distance. The PA speakers can project sound for longer distances, while the car speakers can only cover small distances and are meant to cover the cab or vehicle.
The everyday use of this PA speaker is in outdoor concerts, an auditorium, and stadiums. They are perfect for places where many people gather and large spaces where you want to cover long distances. They will help you to provide consistent, clean, loud, and powerful sound. The PA speakers have reliable and durable build quality and have a higher resonant frequency.
While the car or regular speakers can project sound short distances, the passengers and driver sit close to the speakers. Due to this, they can be something other than an effective system. Everyone in the car can quickly get the clear sound and enjoy the music. These car audio speakers have a lower resonant frequency than the PA speaker and are also not durable.
Price Difference Between PA Speaker and a Regular Speaker
Everyone has a range when they want to buy any speaker. However, PA speakers are generally higher in price than regular car speakers because they are more sturdy and have long-lasting build quality.
Factors to Consider When Choosing PA Speakers
If your regular car speaker cannot produce a booming sound and you want to choose a good PA speaker, then keep some of the specifications under consideration. There are three main points to determine the functions of speakers:
Wattage:

It is the main point to focus on because it directly impacts the speakers' clarity of sound and volume. Generally, the speaker will be louder as much as the wattage becomes higher and provide sound clarity. The speaker has high wattage and can project high volume without affecting the sound quality.

Size and Weight:

It is easy to measure the size of the speaker by calculating the diameter in inches. But the more prominent speakers can produce a bigger sound. At the same time, the speaker's weight depends on the speaker's material. Primarily the size of speakers is proportional to their weight.
Sound Quality: It only depends on your need. You can choose more or less according to your sound requirements. However, you can neglect the compactness for quality if you have a tight budget. The PA systems come in all in one machine and also in separate pieces. If you want one for your car, then the all-in-one option is best.
Types of Wireless PA Speakers for Your Car
The PA speakers come in mainly three types, and they are component, coaxial, and micro-amplifier speakers. All of them are great and have an excellent place in constructing a wireless car stereo system. Now start to discuss these wireless PA systems for cars.
1) Component Speakers
Component speakers are like individual parts of a system: woofers, subwoofers, and tweeters. All of them have different frequencies fed from the amp and connect individually. The need to have crossover control as the woofers take control of the mid, tweeter of the high-end, and the subwoofer takes on luscious bass.
2) Coaxial Speakers
The Coaxial speakers have built-in drivers and are on the same axis. Mostly they will be 2-way and 3-way speakers as your car's stereo system. It means you can get two or three built-in components at one point and have a small tweeter in the center and a woofer behind it.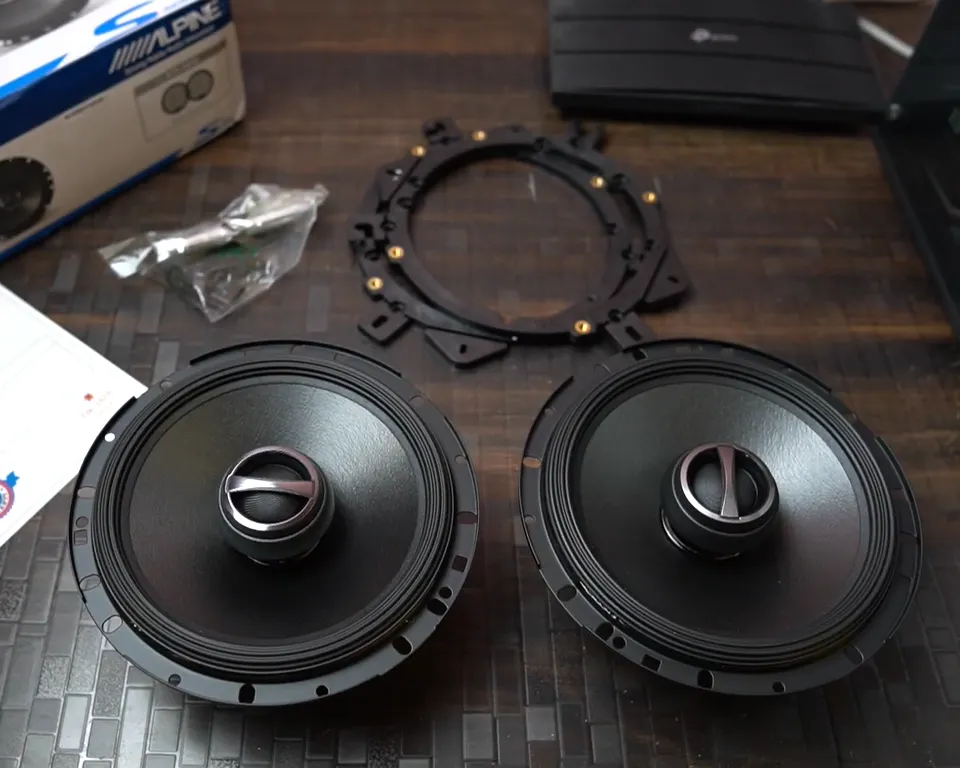 Each of them can handle a maximum power of 150 Watts. It is easy to connect them because they have crossover for convenience. But they are less capable of handling power as compared to component speakers.
3) Micro-Amplifier Speakers
Micro-Amplifiers are known as micro-subwoofer. They have encased speaker boxes and generate intense bass due to their compact size. They come into a 12 x 12 inches square box that is only a few inches deep and easily fits under the seat or even in a small place. They give almost 100 Watts RMS and a maximum power of 400 Watts in just an 8″ subwoofer cone.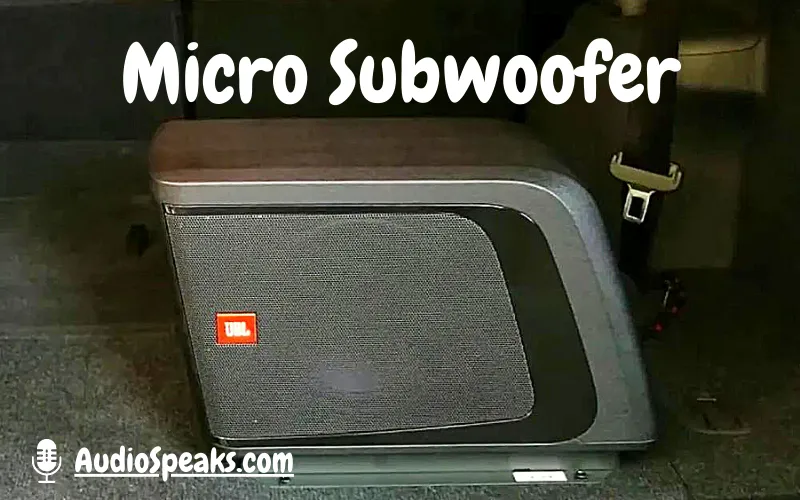 How To Install PA System in Car?
Now that you know what to consider when using a PA speaker, it is time to learn how to hook up PA speakers to a car. Various videos on YouTube will prove very helpful in this scenario, and you can install PA speakers yourself. But if you are a beginner, you can seek professional help.
The speakers come with a loudspeaker perfect for use in large areas like sports stadiums. Their design is for something other than music, so if you want the high-quality sound of music, you should not use this kind of speaker in your vehicles.
However, every car or vehicle has different requirements and specific installation issues. So look at the specifications and then choose the proper method for you.
Car PA Speaker System with Sound Effects
When it comes to the sound effects of the PA system, they are on the next level. Your regular speakers cannot get the same level of sound as a PA system can bring for an outdoor concert.
It is straightforward to install this PA system in your car; if you don't have any skill, go to any professional. You can also do it by using the right tools. However, people who want a louder and more intense sound in their car can like these PA speakers because they can give them the same desired result.
With amazing sound effects, PA speakers can take your stereo to the next level. But there are some drawbacks to having these robust sound systems. So consider them before installing them in your car.
In conclusion, PA speakers can fit inside a car, but it's important to consider the differences between PA and car speakers before making a purchase. PA speakers are designed for indoor use and may not be suitable for the unique acoustic environment of a car. On the other hand, car speakers are specifically designed for the car environment and can provide better sound quality and durability. It's also important to consider the compatibility of PA speakers with your car's audio system and the potential installation challenges. Ultimately, the best choice for your car will depend on your personal preferences and the specific requirements of your vehicle. Remember to use everything smartly and listen at a safe volume so that you and your passengers can enjoy great audio. I hope you got the idea of can you use PA speakers in a car.

Conclusion
Does PA Need a Subwoofer?
Projecting low frequencies may take a lot of energy. It means that in a medium and large sizes, it becomes easy to get the good kicks of drums, and the other low frequency will get lost. If all of these factors occur, add a subwoofer to your PA. It will work as an adjuster in your sound system.