A Bluetooth speaker is well-known for creating a sound when connected wirelessly to enjoy good quality music and movies without interruption. If you have a Bluetooth speaker at home but are unsatisfied with the sound quality and amplification due to the Bluetooth speaker volume low and want to know how to make a Bluetooth speaker louder outside, this article is for you.
It is a common problem that most users find Bluetooth speakers less loud than other ordinary speakers, but it does not mean there is no solution to this problem. You can increase the volume of your Bluetooth speaker and make it sound louder. You can increase your Bluetooth speaker performance by boosting its volume. Read this article and stick to the end to learn some fantastic ideas and methods to make your Bluetooth speaker louder.
Why You Need To Buy a Bluetooth Speaker?
Bluetooth speakers are a great innovation, and they use wireless technology; this means you can connect your speakers to any Bluetooth-compatible device, such as your smartphone or laptop.
Bluetooth speakers enable you to listen to music stored in any Bluetooth-compatible device wirelessly for hours. You must play the music and click a button to listen to it on your loud Bluetooth speakers. Bluetooth speaker is a wonderful descendant of traditional speakers with many ports and wires.
A Bluetooth speaker is perfect at home; you can use it in your home theatre or install it in your bedroom to listen to music. Bluetooth speakers only need batteries to work, and there is no requirement to carry wires with you. This speaker's feature enables you to carry it on the beach, park, and anywhere else.
How to Make a Bluetooth Speaker Louder? (4 Quick Ways)
Bluetooth speakers work on batteries and are smaller than other plugged-in speakers. It results in their performance being slightly underpowered for conserving battery. It does not mean you cannot use them in large rooms or gatherings. You need to adopt some basic hacks to solve this problem. Here are the methods how to make a small speaker louder:
1) Select Suitable Speakers According to Room Size
Using your speaker in a suitable-sized room will increase its volume. Expect the impossible if you intend to utilize your Bluetooth speaker in a sizable, open space. The sound waves will have dispersed too much to get heard. As a result, the space size should be your top priority. Choose the ideal location for the speaker. Think about how walls amplify sound because it reflects off of them. Open space, however, will cause the sound to go farther away.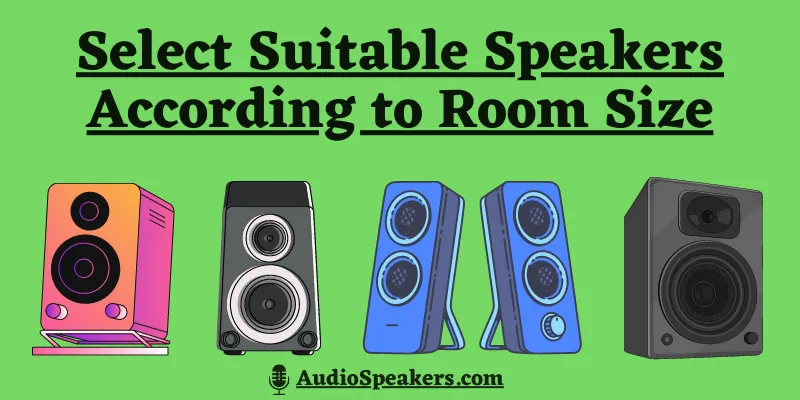 2) Put the Speaker on The Floor
Have you ever set speakers down on the ground? If not, you should immediately give it a try on your Bluetooth speaker! While it may not be the most typical place for speakers, it is one of the simplest and most efficient ways to increase volume. It has a scientific justification. Vibrations might move more freely when a wireless speaker is on the floor. The result is pure, unadulterated sound.
3) Get Two Speakers
If you want to know how to make portable speakers louder? Use a second speaker if the sound quality and volume from one are insufficient to meet your needs. It is the simplest approach if you have a large crowd or an open space where one speaker just isn't enough.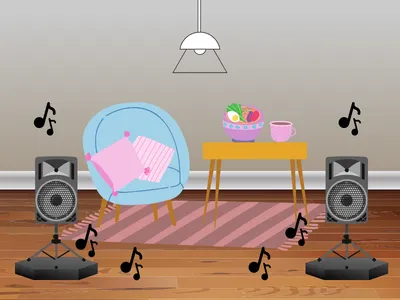 If you don't frequently require the extra volume, you can choose to borrow one. It is possible that the speaker you have is of low quality and cannot fulfill your music quality. You can buy another speaker and connect it to the same device. This way, you can get the volume of two speakers in one.
4) Place the Speaker Against a Wall
Your room walls act as an amplifier of sound; putting your speakers against a wall is one of the best and most natural ways to enhance the volume. You can also try buying extenders; they help increase the sound to 25%, and if you place these speakers against a wall, the volume percentage will increase further.
The volume of your speaker varies, and it depends upon the distance of your speaker from the wall. There might be some furniture inside your house blocking the speaker's sound, such as couches. You can shift them to a side to remove the blockage or place the speakers in a furniture-free room to enjoy the loudest sound.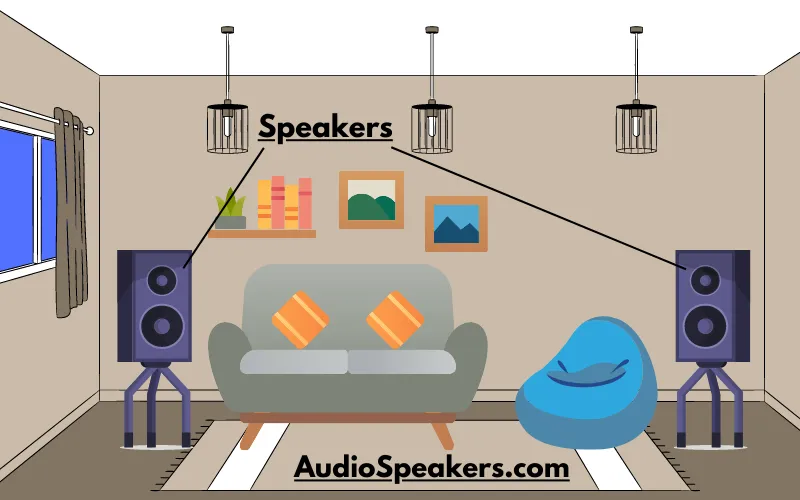 The ideal speaker setup is in an empty room as there are no objects on the way to bounce the music back, and walls reflect the sound waves to each other and increase the vibration and sound. You can boost the volume of your speaker through this method by 40% if you know the right place to keep the speakers. You can connect and try keeping your speakers at various parts of the room to test where you can hear the perfect sound quality.
Find Out the Problem Causing Low Volume
Your sound quality may not be what you wanted for various reasons that are not speaker-related. It's possible that the music makes a dull sound or is inappropriate for the speaker. There could be problems with the Bluetooth speaker itself.
If the volume is turned up, check the volume control. On your music player, find the optimal equalizer and sound settings. If you have tried the suggestions above and have not yet noticed any progress, other problems may be important to investigate.
Check the Audio Settings Again
You need to be aware of a few things if you want to turn up the volume on your Bluetooth speaker even though it is not yet at its highest setting to prevent the speaker from being harmed. Verify that all of your sound settings are accurate by checking them all. You may now go straight to the speaker volume controls and turn them up.
Use an Amplifier
You can buy a compact audio amplifier to improve the sound of your music and modify Bluetooth speaker if you are technically inclined and know how to tinker with electronics. After that, you can incorporate the amplifier into your sound-improving plugins to improve your listening experience.
How To Make my Bluetooth Speaker Have More Bass?
You can optimize the base of your speaker by activating the bass boost option. You can also use the pop and deep DSPs via Bluetooth. You can also check the bass settings and boost the bass from your smartphone.
How To Make a Bluetooth Speaker Louder DIY?
There are different DIY methods to make your Bluetooth speaker loud. You can put the speakers in an empty room or remove the sound-absorbing furniture, such as a couch. You can also put the speakers against a wall to increase the sound quality.
Why Is My Bluetooth Speaker So Quiet?
You need to increase the volume to full on both devices. Make sure that your device is playing the music and that there are no metal objects in the way of the speakers.
If you find your Bluetooth speaker not loud enough, follow the methods given above to make them louder. You can try different tweaks, from changing the placement position to buying an amplifier. After reading the article, I hope you learned how to make a Bluetooth speaker louder without any complicated procedures. Give us feedback or submit your queries in the comments if you find this information helpful.

Conclusion