If you use the headphones for long hours, getting hair dent is common. You cannot avoid it, especially with long hair. However, there are some workarounds if you want to know how to avoid headphone hair.
For some people, it is not a big concern, while for most people, headphone hair is a big issue. But don't worry; it is easy to encounter these headphone hair issues. This guide will discuss a different way to prevent headphone hairs, so keep reading!
What is Headphone Hair?
Headphone hair is a common problem for headphone users who wear headphones for prolonged hours. You may face a headphone hair dent due to the pressure of the headband, and your hair may stand up weirdly. But this headphone hair dent is not permanent, and your hair will come to its natural form after some time.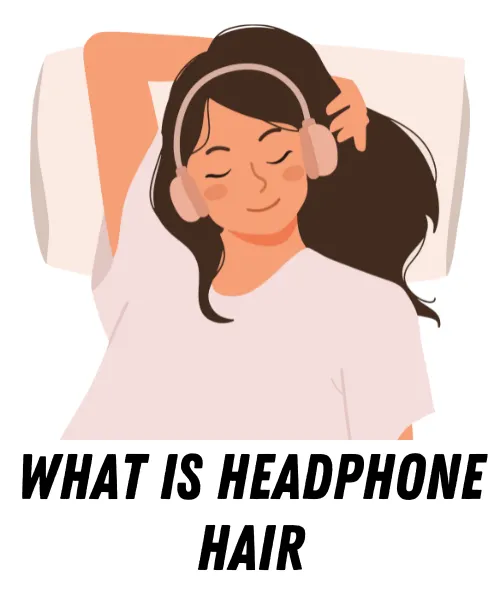 How to Avoid Headphone Hair?
Preventing headphone hair is not much challenging, given you know how to tackle it. Here are a few tips and tricks to avoid headphone hair: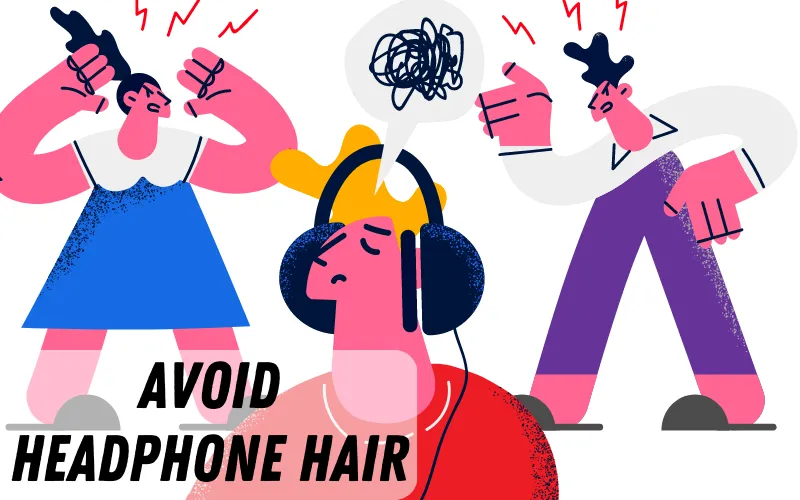 Short Haircut
It is one of the most effective ways to avoid this problem. There is nothing better than having short hair to encounter this problem. If you have shorter hair, it is less likely to be affected by the pressure of the headphone's headband.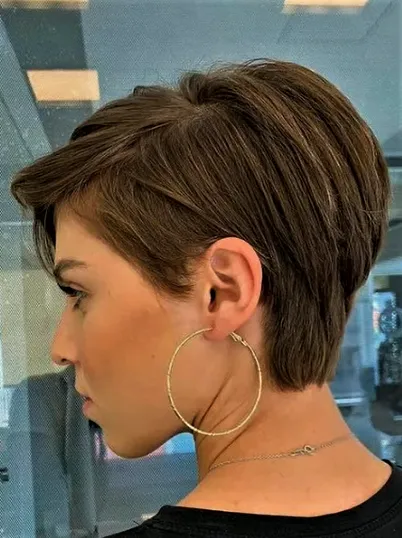 Wear a Hat or Hoodie
Another way to face tips problem without cutting your hair is to wear your headphone over a hat or hoodie. It will shield against the headphone and protect your hair from getting a weird hairstyle.
Loose Headband
It is good to have a headphone with adjustable headbands. Make sure your headband is not too tight because a tighter headband puts more pressure on your hair and makes a headphone hair dent.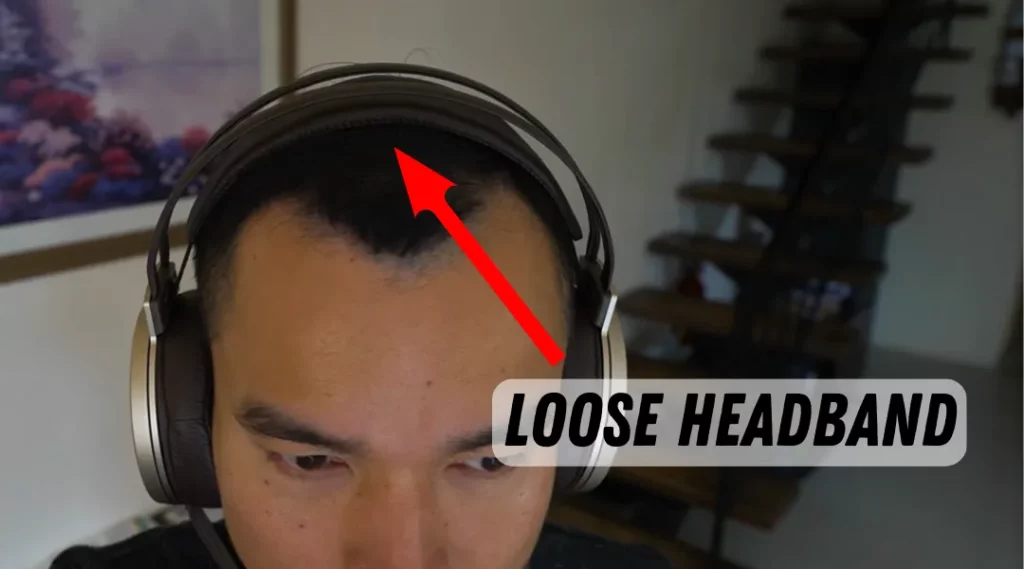 If you want to avoid this problem, try to lose the strap so that it cannot put massive pressure on your head. You can also adjust the headband position occasionally to prevent the headphone from staying in one position for a long time.
Select Lightweight Headphones
Try to switch to lightweight headphones to prevent headphone hair. If you prefer lightweight headphones, they tend to put less pressure on the head and lead to less messy hair. These lightweight headsets also prove very comfortable even if you wear them for long hours.
Avoid Wearing Headphones for Too Long
It is also the best way to prevent headphone hair, so don't wear headphones for long hours. However, if you cannot do this, try to divide your listening session into short intervals so that your hair will get time to relax and maintain its natural position. When you stop using them frequently, your ear remains safe from damage.
Change Your Hairstyle
You can choose a headphone-friendly hairstyle to encounter this issue. It is a great idea to change your hairstyle so that it will not be affected by headphones if you cannot avoid frequent use. For this, you can tie your hair in a ponytail, braid, or any other option you can easily restyle.
Put Your Hair up
You can make a ponytail or bun of your long hair so they will not create a mess with headphones. When you put your hair up, it will remain out of the way of headphones and also cannot be affected by the pressure or headphone hair dent and maintain its condition.
Change Wearing Style
Another option is to change your way of wearing headphones. To switch the way, you can move it under your chin, behind your neck, and back. These are straightforward tips but effective ones. Try them to save your hair! You can buy neckbands to change the wearing style or use standard headphones as the neckband.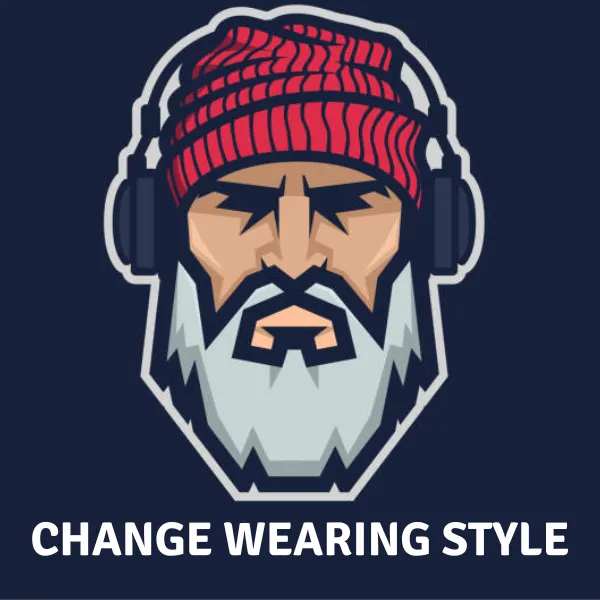 Use In-Ear Headphones
If you want to avoid headphone hair, use in-ear headphones; it is the best option because they don't have a headband and will not create any headphone hair. They also ensure that you remain at ease when listening to a call or music.
Use Earbuds
Earbuds are also a good choice if you don't want to use in-ear headphones. It will prove a good alternative as they also don't have a headband that fits inside your ear, so it cannot cause headphone hair. Earbuds are efficient and space-saving too.
How to Fix Headphone Hair?
Here are simple fixes if you have headphone hair. Try them and get rid of this issue.
Apply Hair Products
Apply some good hair products to fix headphone hair. It is the simplest and shortest way to resolve this issue. But don't use too many hair products because these hair supplements can make your hair heavy and greasy, which is unsuitable for you.
Use a Hairdryer
It is also an effective way to fix headphone hair. If you have time, use a hairdryer. Turn your hairdryer to the lowest settings and move it on your hair. However, please don't hold the dryer in one place for long because it can damage your hair, so use it carefully.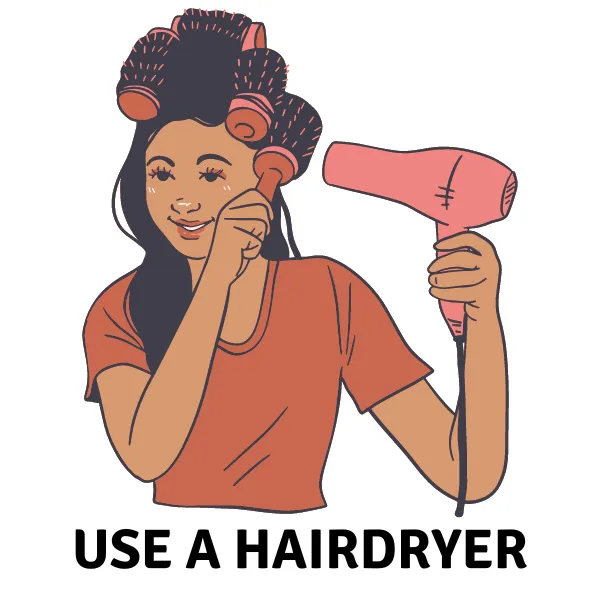 Use a Straightener
A hair straightener is also a good option for those with straight hair. If you get a headphone bend, then use a straightener until headphone hair disappears. However, it is not for people who have curly hair.
Use Water Spray
Use water spray and brush your hair if you don't have time to straighten or hairdryer your hair. It is the simplest way to get rid of headphone hair dent. If you don't have a hairdryer or straightener, you can use a water spray bottle and brush. Spray some water on your hair and brush it out.
Good Headband Padding
If the headband's padding is excellent and comfortable, it can also decrease the pressure rate on hair. It will also prevent clamping exerted by the headband and make it less likely for hair. Headband padding also distributes the weight evenly and removes the bulk of pressure.
Can Headphones Cause Hair Loss?
If you find stray hair on your shoulder or watch out for any baldness on your head, then it may happen due to wearing headphones for a long time. Wearing headphones for a prolonged period will lead to hair loss due to rubbing and pulling the headband on hair.
If you are worried about hair loss and looking for a solution, the following tips may prove helpful.
Choose comfortable headphone which contains a comfortable headband.
A lightweight headphone may also prove beneficial to avoid headphone hair.
Remain gentle while removing headphones so they will not rub and pull off your hair.
Try to Adapt good hygiene habits for using headphones.
How To Wear Headphones With Long Hair?
Here are some tips for those who have long hair: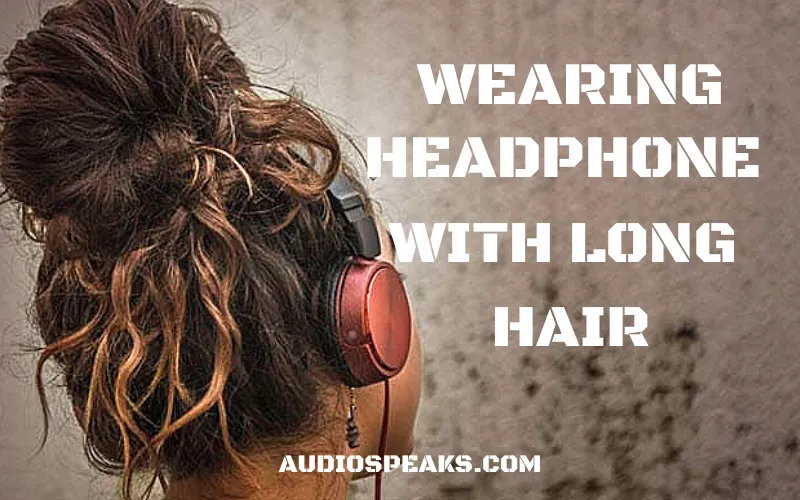 Make a braid or ponytail while wearing headphones.
A hair bun on your head will also be suitable for wearing headphones.
You can also stick your hair behind your ears and then wear headphones on top of them.
Still, if you feel uncomfortable with these solutions, use earbuds or in-ear headphones.
Is There A Way To Prevent Headphone Hair?
While using headphones, slightly rotate the headbands. It will help to lessen the strain on the specific spot of the headphone hair. When you keep rotating the headband, it will keep your hair safe from flattening out. All you have to do is keep changing the headband's position after short intervals.
Do Head Dents From Headphones Go Away?
Yes, dents from headphones go away because they are temporary on your hair. Although headphones create dents on heads, they remain for a certain amount of time and will disappear after a few minutes or hours. These dents may usually appear around the ear area and looks weird, but there is no need to worry as they are not permanent.
Can Headphones Stop Hair Growth?
Yes, wearing headphones for long intervals may cause severe hair fall problems or stop hair growth. But it happens in rare cases; this condition is known as traction alopecia. The issue of traction alopecia leads to baldness and gradual hair loss and results in constant pulling of hair or traction.
How To Wear Headphones With Hair Down?
Repositioning headphones is the best option for wearing headphones with hair down because, in this way, the pressure of the headband will release from hair, and as a result, you can avoid headphone hair. Rather than placing an ear band on the top of your head, place it at the back or below the chin so that it will not directly contact hair.
Headphone hair is a real hassle, but many tips and tricks can minimize the chance of facing messy hair. In this guide, we provide some solutions to avoid headphone hair. Follow these steps and remain comfortable, and I hope you will get the solution to your problem from this guide.

Conclusion