You can turn your TV on and off, switch between channels and adjust the volume according to your need. These are primary features of a TV remote, but what if you can use it for controlling a Fire Stick by just following the basic instructions? If you want to know how to control a Fire Stick with a TV remote, ensure that your TV has this option.
To control a Fire Stick, you should enable HDMI CEC on Fire Stick before connecting it to the HDMI port of your TV. Once you become assured about the connection, you can easily control it through your remote control. If you don't know how to control Fire Stick your TV remote, Just read this article to understand it.
What is HDMI CEC: Why It is Important?
HDMI is an interface responsible for transmitting video and audio data to display from the source. At the same time, CEC is a feature of HDMI that allows you to control multiple devices with your remote. This feature allows you to control up to 15 devices with one remote without adding more HDMI cables. Only one cable can connect your audio and video devices.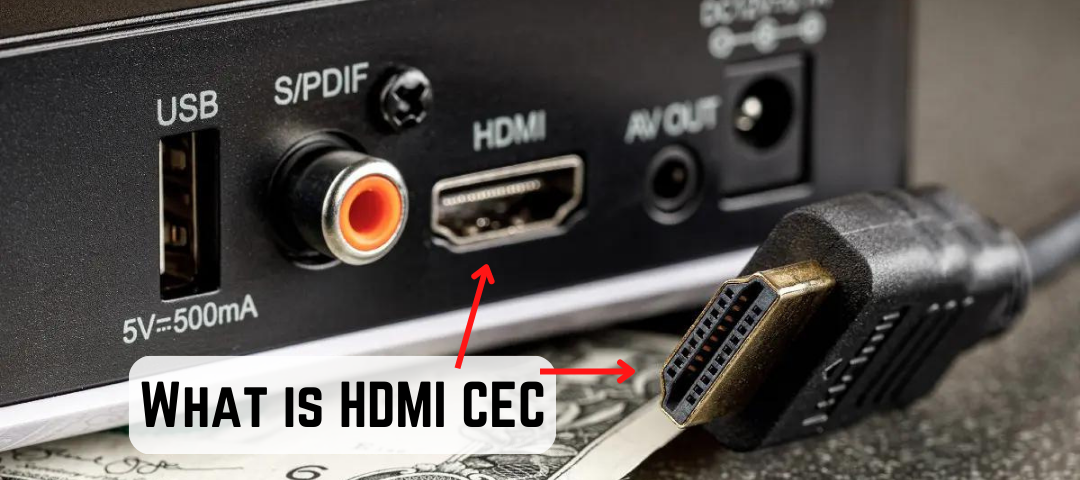 Most importantly, there is no need to buy a universal remote to control your Fire Stick because it is not a difficult task to set up. Once it connects to your remote, you can easily control functions from the menu, such as recording and volume, and even you can keep your device in sleep and standby mode with this feature.
How to Enable HDMI CEC on Your TV?
Now you know what HDMI CEC is and what its a function of it. You can easily enable HDMI CEC on your TV by just following the below simple steps: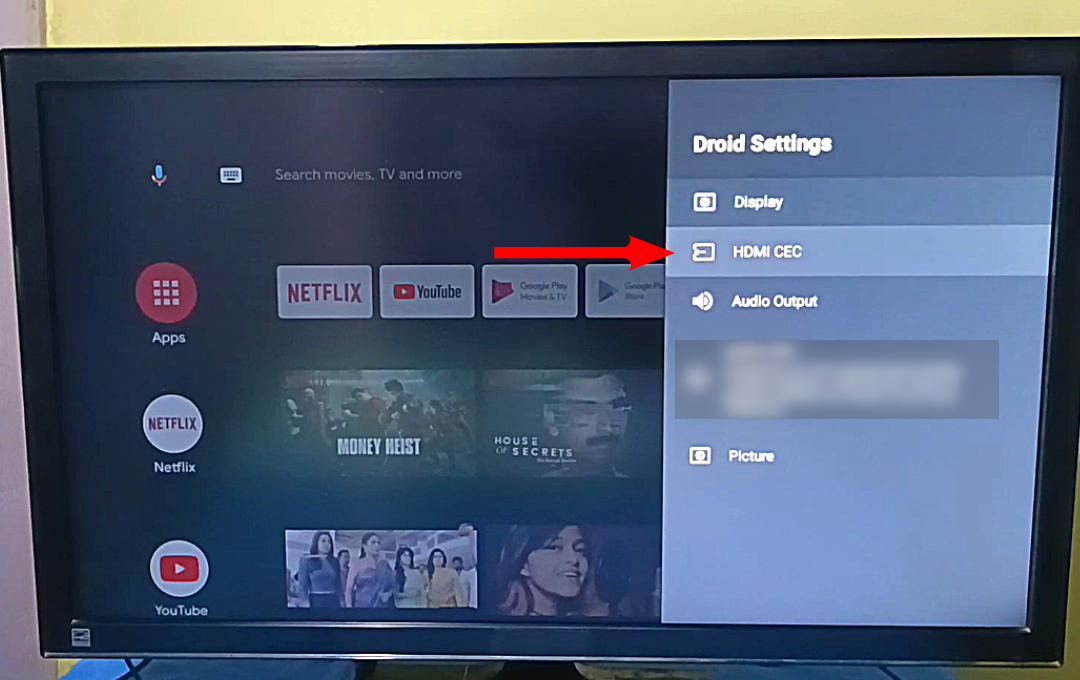 1) Find the CEC Function
One of the biggest tasks is to find the CEC function on your TV so you can proceed with the process. Most companies use different names for the CEC function, so to approach the right option, put the name of TV manufacturers along with CEC in any search engine and see the result. It is a very helpful step to know what the manufacturer of your TV calls the CEC feature. This way, you can get it more quickly in the menu list on your TV.
2) Enable CEC
When you successfully find the CEC in the list of TV's menu, enable or turn on the function of CEC.
3) Choose an HDMI Port
It is not enough to enable the CEC because, in most cases, this function will turn on when you find it in the list, so it is an important step to choose an HDMI Port. You have to connect the Fire TV Stick to an HDMI Port on the TV.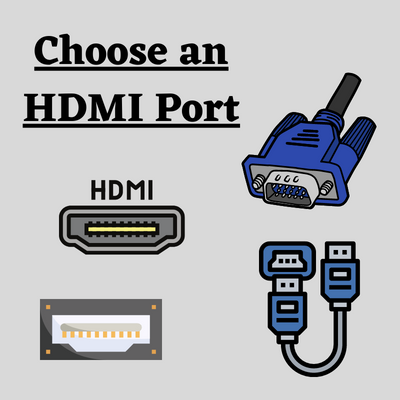 However, another option in the same CEC portion in the menu list on your TV will let you turn on the specific CEC for specific HDMI ports. Go ahead and turn it on for all available ports, or you can also turn it on for a port that connects the device you want to control.
4) Test the Connection
Test the connection, but if it indicates no input channel for Fire Stick, there is an easy fix for this issue. But first of all, you should have information about the Wi-Fi network. Find and press the Home button from your remote and hold it for 10 seconds. After this, you will see a command to press "Start" on the screen. If no command appears on your screen, check your remote's batteries and try it again.
When you press "Start," you will get some steps on your screen. To follow these steps, you can verify the connection of the Wi-Fi network. Make sure your Fire Stick connects to your Wi-Fi network, and your TV will not face any problem recognizing it.
How To Connect Any Remote To Firestick?
You can connect any remote of your TV to your fire Stick by just following the steps:
First, go to the settings
Then find the "Controller and Bluetooth Devices."
Choose Amazon Fire TV Remote.
Add your new remote to the list.
Finally, select the Home button for your "new" remote and press the button from your Fire Stick remote.
How To Control Fire Stick With LG TV Remote?
Try these steps to control Fire Stick with LG remote.
Go to the Fire TV settings and select Display and Sound.
Search for HDMI CEC Device Control and ensure that the setting is on.
Now from your remote, choose Home.
Go to the "Device Connector."
Select Other Box, ensure that the HDMI connection is compatible with your Fire TV, and press Done.
How to Control fire Stick with Panasonic TV Remote?
If you want to control Fire Stick with Panasonic TV remote, follow these steps:
Enable HDMIC CEC on your TV.
Connect the fire TV Stick to an HDMI Port on the TV.
Your Panasonic remote will start to control the Fire Stick.
Why Won't My TV Remote Work With My Fire Stick?
Make sure the battery is in good condition and is not running out. You can check if the remote works on your TV by itself. Another option is to switch the battery to another device's battery and check if it is working.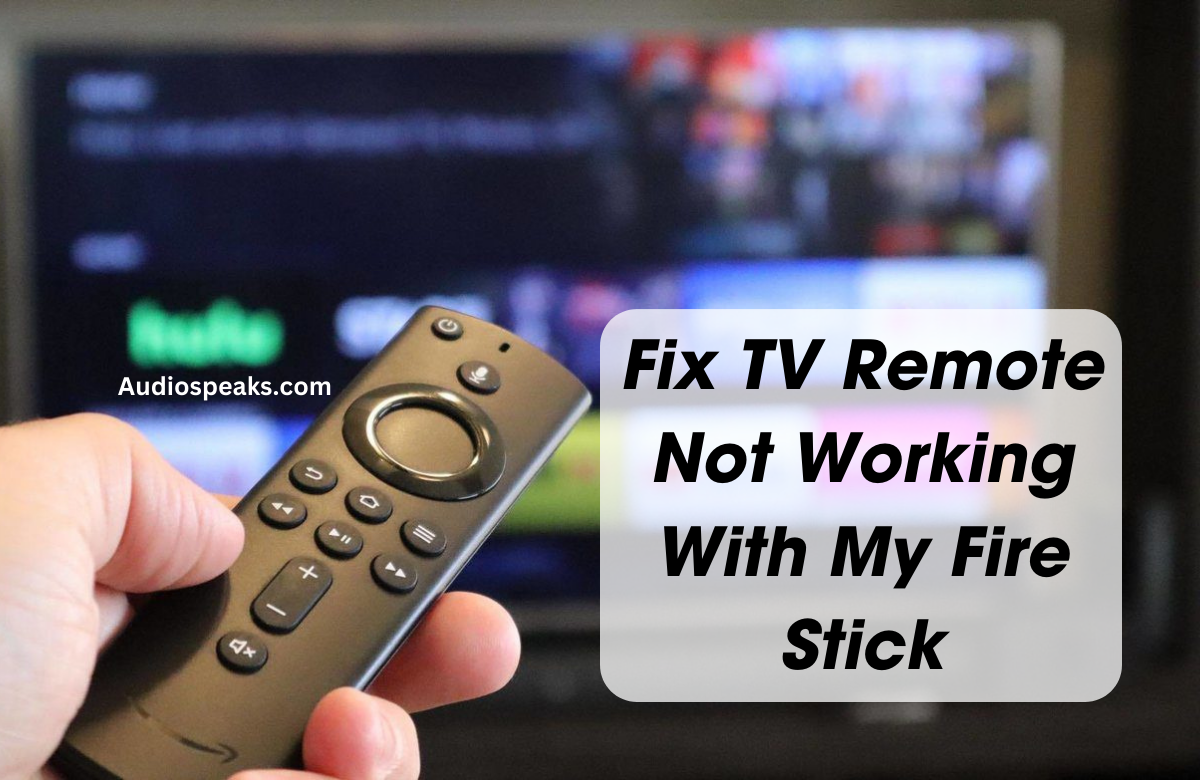 Another reason is that your Fire Stick is not connected to your TV because it requires a power supply to be plugged into it. Check that all of the connections are properly plugin. If yes, and it is still not working, then use different sockets and HDMI ports. You may not turn on the compatible HDMI port you choose for your Fire Stick. So double-check the CEC settings.
Can we use a regular TV remote to control the fire stick?
Yes, you can use a regular TV remote to use Fire Stick. You need to allow the HDMI CEC settings on your TV, and you can do it very easily. Moreover, you can also use a universal remote to control the Fire Stick, as it has Bluetooth connection support.
How to stop TV remote controlling Firestick?
Just go to the settings of your TV and turn off HDMI CEC. In this way, you can stop TV remote from controlling Fire Stick because HDMI CEC protocol allows your remote to control the fire stick.
Does a Fire Stick work on every TV?
Any TV with UHD, HD, or HDMI port, an Amazon account, and a wireless internet connection will work well with Fir Stick.
Does Fire Stick turn off with TV?
The Fire Stick remains turned on even you turn off your TV. It is good to know that your Fire Stick will automatically turn off when you leave it for some time or about 20 minutes. So there is no need to worry as the Fire Stick will turn on after 20 minutes when you turn off the TV.
It is very convenient to have one remote for multiple purposes. So the process of connecting the TV remote to your Fire Stick is not complicated, and the results will be your choice. If you are looking for an input channel for a Fire Stick to enable the HDMI CEC, then I hope this guide will properly help to connect them. If your TV enables the feature, you can recheck the settings by following the instructions.

Conclusion