Have you considered recently buying a drum set but don't know how much does drum set cost? Don't worry; I have got you covered! A usual drum kit can cost from $200 to $8000, but the average cost of drums remains between $300 to $1500. Various factors can affect the price of the drum sets, such as the material or wood used for the construction, quality of cymbals, drum heads, hardware, and production methods.
All of these factors also decide the performance of the drums, so before making any purchase, you should consider them and then consider the price. You can also choose other available kits that can fulfill your requirements and remain in your range. However, in this guide, I will discuss the different cost ranges of different drums so that you can understand the market and your budget.
What are Different Types of Drum Sets?
Before knowing the price range of different drum sets, it is good to know the types of drum sets so that you can make a better choice for yourself and get good results without wasting money. There are three types of drum sets rock, fusion, and jazz. Let's have a look at their features and specifications.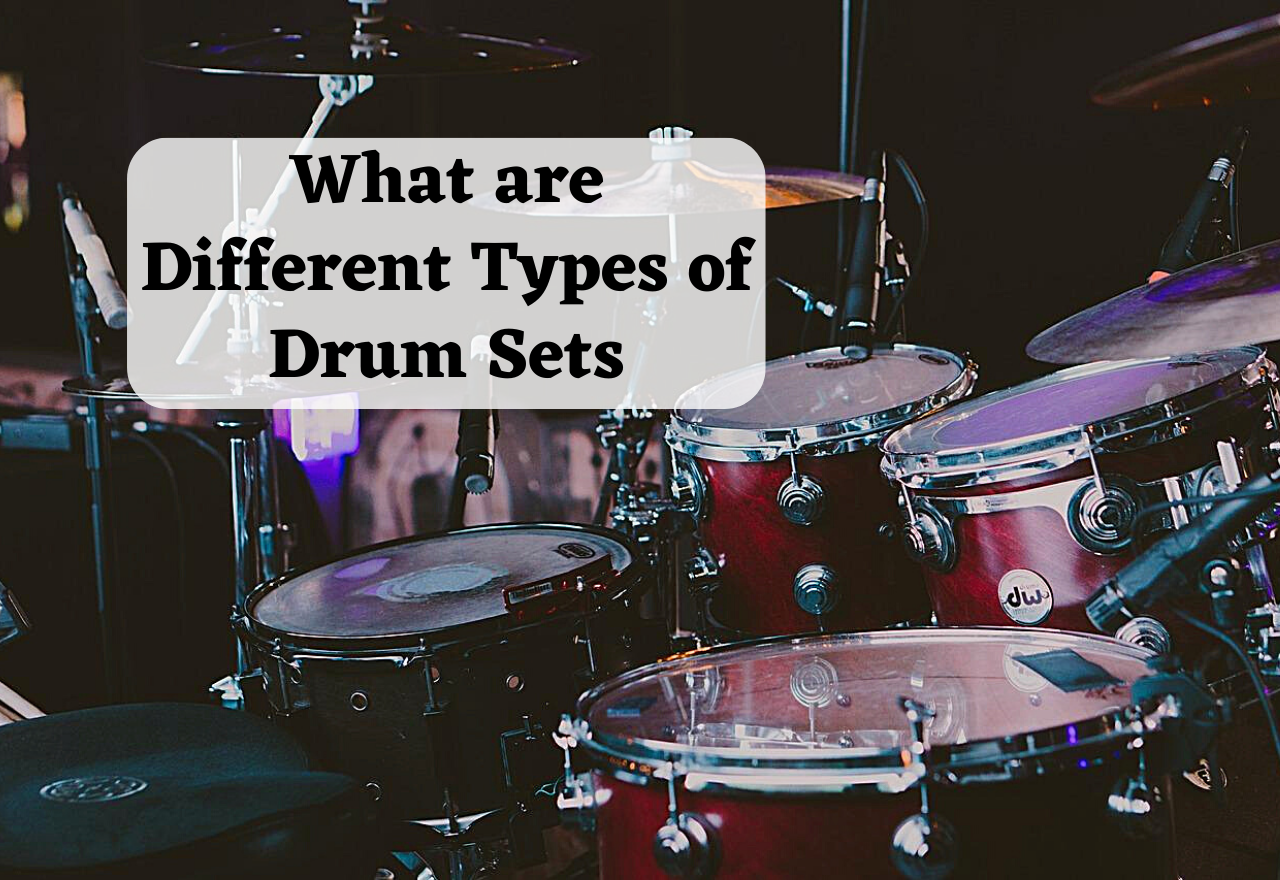 A Definitive Guide: How To Read Drum Music?
1) Rock
Rock kit doesn't specifically design for a rock band but is still one of the most popular ones on sale. The general size of a rock drum kit is about 16″ floor tom, 14″ snare drum, 22″ kick drum, and 12″ and 13″ hanging toms. Rock kits provide louder attacks which will improve their sound quality. This popular kit is best for harder players and is mostly used in rock and louder music.
With a 22″ kick drum, 14″ floor tom, and 10″ and 12″ hang toms, your rock kit will provide a similar tone as a fusion kit, but the difference is the deep and loud bass that your rock kit will keep sustaining. The rock cymbals are large, so they can accompany your kit, as the toms have a louder tone.
2) Fusion
The fusion drums provide superior performance due to their higher pitch. These fusion drum sets contain standard kick drums of 20″, 14″ floor tom, 14″ snare drum, and 10″ and 12″ hanging toms. You can add larger toms, but generally, the smaller toms are better as they can match the fusion tone of the drum set.
Although they can be quieter, they will prove a compact set for drummers that can perform well constantly on the road. It doesn't matter which drum you use. It always depends on which tone you want and mostly on the wood from which the shell of the kit makes. The acoustic drum sets are available in fusion specifications like the Mapex Horizon and Yamaha GigMaker.
3) Jazz
It is a trend to have a smaller kit for jazz drummers but simultaneously use more sounds in each of their pieces. However, most jazz drummers use a wood snare of about 14″, rack tom 12″, floor tom 14″, and 18″ or 20″ bass drums.
These drums have excellent designs to produce more open sound where each drum has an equal top and bottom. The coated heads bring warm character and rich overtones, and these features make them more dominant.
The cymbal size is similar, but the jazz drums don't contain one-trick details such as crashes and splashes. These drum sets rely on cymbals instead of the other gears, and the cymbals can generate hundreds of notes that will meet your requirements. The thin cymbals are good as they have thorough washing.
While the dry cymbals have clear but don't contain pingy stick definition, and most cymbals with pins can pull the wash out for longer. However, the cymbals have various characteristics as compared to the whole kit.
How Much Does A Full Drum Set Cost?
The price of drum kits ranges from $200 to $10,000, and of course, it depends on the type, features, size, brand, and level of playing sound. Following are some drum kits and their specifications with a price range so that you can better understand them and consider the price according to the available features. So continue reading!
How Much is A Beginner Drum Set?
Depending on your budget, a beginner drum set costs from $200 to $1000. These sets are specially made for those drummers who start their journey. These drum sets' hardware and wood are reasonable and come with large cymbals and drum heads.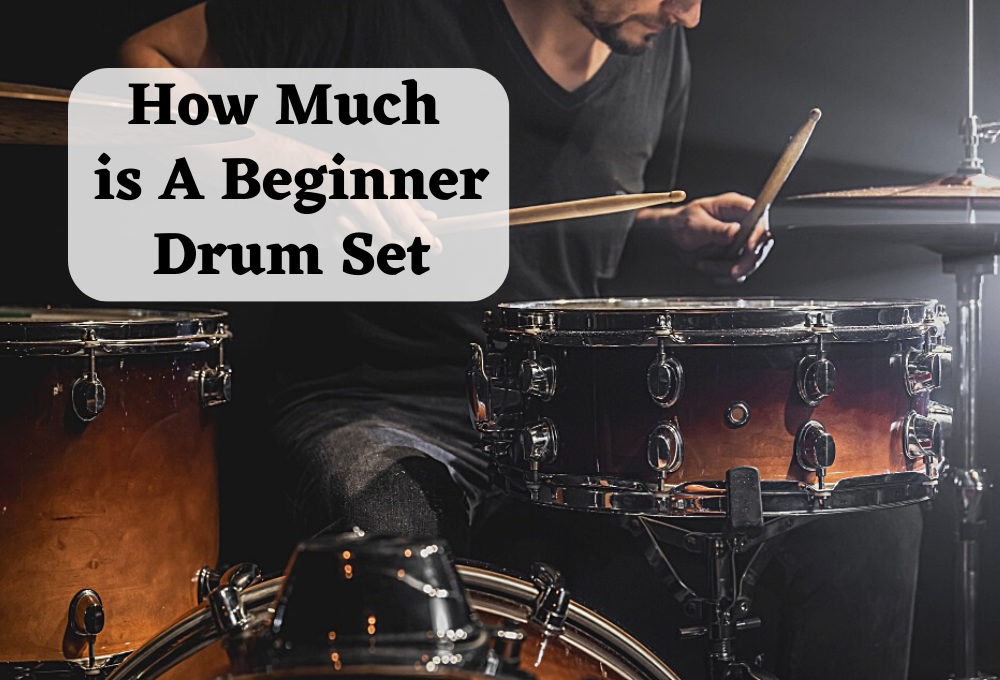 Most well-known brands like Pearl, Ludwig, and Tama contain excellent beginner drum sets. The hardware of these drums is solid and produces quality sound. Most of these kits have drum heads and stock cymbals, while some fine models bring upgrades that will give you value for your money.
How Much Does A Professional Drum Set Cost?
If you are looking for professional drum sets, they cost more than $3000 anywhere. These professional kits mostly come as shell packs and have a collection of hardware and cymbals. However, they are worthy enough for this price due to their excellent wood build and complex finish. They have amazing looks and excellent sound quality.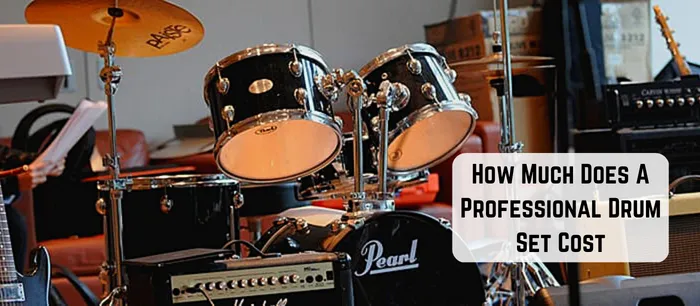 The best thing about these professional drum sets is that they offer customization, and you can buy as many pieces as you want according to colors and sizes. It is a thing that can urge drummers to have a tour across the market to get their specifications. That's why they want to configure their own set instead of buying an old one.
How Much Does A Used Drum Set Cost?
If you want to save money, buying a set of used drums rather than new ones is good. You will get a gently used drum with identical brand-new counterparts and beneficial tips and tricks from the previous owner for their use. The price of used drums depends on the condition, modes, and models, so before making a purchase, consider these features.
It is good to buy used cymbals and drums instead of high-end gadgets, as the brand-new gears will lose their value when they leave the shop. These gears will depreciate rapidly.
Especially for beginners, a used drum set can provide better instruments to start in a reasonable price range. Moreover, experience drummers know how to care for the gears and instruments in a better way. So you can get an advantage from this opportunity and get a serious bargain.
You can easily find the set of used drums on different online stores like Craigslist, Gumtree, Facebook Marketplace, and eBay and save money due to many options. But when you find the right option, look at the price of brand-new sets before making a deal. In this way, you will remain safe from scammers.
Electric Drum Set Price
Electric drum sets are more expensive as compared to acoustic drums because they have more equipment with them. They are better in performance, and a budget set of an Electronic drum set comes in up to $400 with accessories and costs for additional gadgets $200 or more.
But if you are a professional player and want to get more than enough, these electronic drum sets have a price starting from $8000.
Are drums hard to learn?
It is hard to become a master in drumming, and you may require a few years of practice to achieve your goal. The drum is harder to learn among the instruments because you must use your feet and hands to do different things simultaneously.
Are drums harder than guitars?
Yes, drums are harder than guitars. Both instruments require the same amount of effort if you want to play them at a professional level. But if you want to play music for enjoyment, the guitar is the best pick.
Are drummer brains different?
People who have played the drum for years has different brain function and structure than unmusical people. Research shows that drummers contain fewer but thicker fibers that connect both halves of the brain. Moreover, their motor brain areas have efficient organization.
Why is drumming so powerful?
Drumming is powerful as it reduces stress, deep relaxation, and blood pressure. Drumming boosts the production of endorphins and helps to control pain that causes grief with the production of morphine in the body. Due to the powerful tools and rhythm, they permeate the entire brain.
Drum sets come in different forms, configurations, modes, woods, and shapes. There are many quality drums for enthusiasts to make your drumming career brighter. Before buying a drum set, you must consider different factors, such as your budget, goal, and where you stand as a drummer. Now you know how much does drum set cost. There is no need to limit yourself, so explore electronic or used drum sets because many top options are available today. Don't focus on hardware, as they can upgrade to those sets that can give better performance.

Conclusion