Do you want to purchase a guitar? If yes, you might want to know which type of guitar is less expensive and affordable. If you have never purchased an electric guitar, purchasing it the first time must be confusing. I know that because I have experienced it when I was a beginner. 
There are different types of electric guitars, each with different prices. The price of the electric guitar depends on its material, wires, and size. If the guitar is smaller and made of plastic, its price must be less than the high-quality guitar. So, let's take a look at how much does an electric guitar cost.
How Much Does an Electric Guitar Cost for Beginners?
As a beginner, you will need an entry-level guitar, which costs up to $150. Most beginners do not purchase high-level guitars because of two reasons. First, they cannot afford it, and second, they cannot handle it as a beginner.
The guitar for only a few hundred dollars is best for beginners to get training. Five years ago, I purchased an entry-level electric guitar for $180 as a beginner. Usually, the prices lie between $150-$300. The guitarists who crossed the beginner level purchase the intermediate-level guitars for $500-$1000.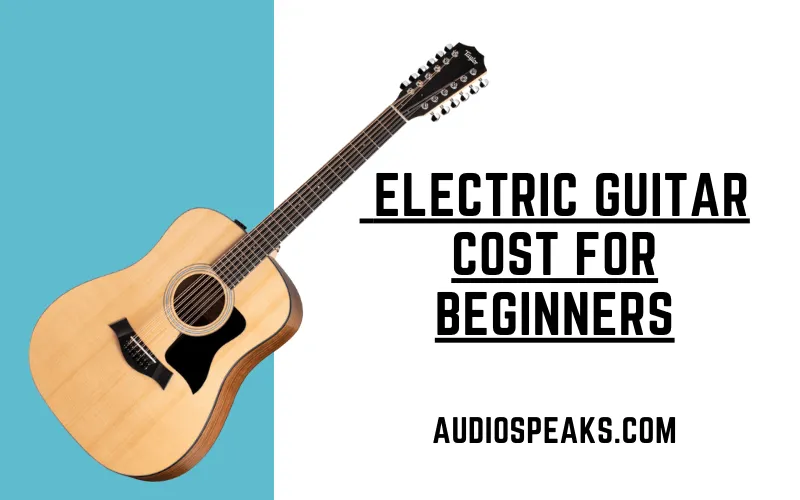 If you are a high-level guitarist and love to play guitar in events and concerts, purchasing a High-End Electric guitar for more than $1500 will be the best. The expensive electric guitars have the more audible and sweetest sound than less expensive ones.
How Much Does an Electric Guitar Cost with Amp?
If you want an electric guitar, at least $500 must be in your pocket. There is different electric equipment you need with the electric guitar. If you purchase the less expensive guitar, there will be no amplifier. You will need to purchase one to enjoy playing your guitar.
Amplifiers and other gears do not come with the guitar. You always need to purchase them separately according to your electric guitar type. The amps cost between $500-$3000 if you want to purchase an amplifier of high quality. But you can get a good amp between $100-$1000.
How Much Does an Electric Guitar Setup Cost?
A guitar setup is necessary to play the guitar. If you know how to set up the electric guitar, that's perfect. But you must consult a professional guitarist if you don't know how to install an electric guitar.
The cost of the guitar setup depends on the guitar type, the specific adjustments, and the luthier's performance. Generally, the setup cost of the simple guitar is around $50. But if you have purchased a high-level guitar, it can cost hundreds of dollars.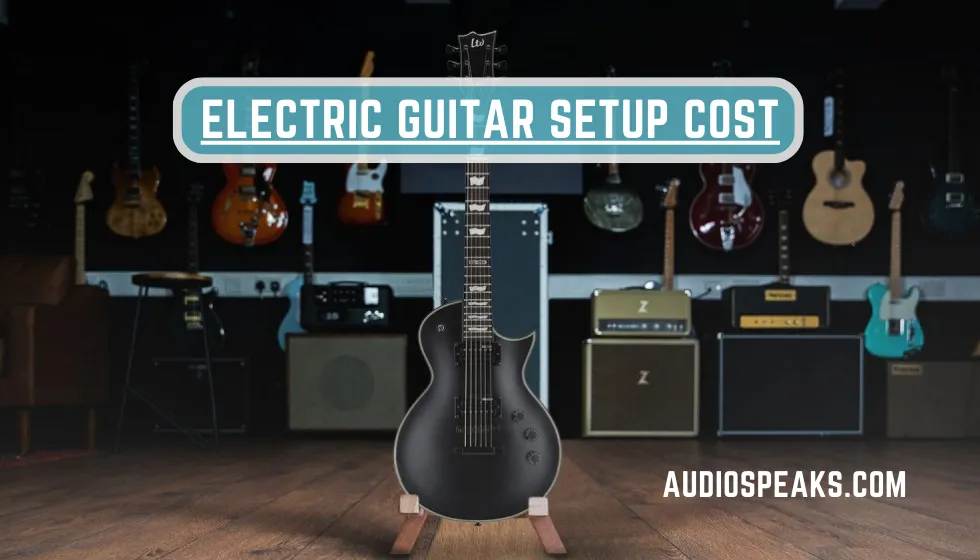 Usually, the guitar setup cost is small because professionals do the total work to fix the gears and tools with the guitar properly and make a guitar ready to play. The average setup cost of the electric guitar is almost $50-$100.
How Much Does It Cost to Restring an Electric Guitar?
Usually, restringing the guitar does not cost much. It costs low, depending on the guitar type. Most of the time, the restringing costs are less than $50. This cost also covers the cost of the strings.
If you take your guitar to any professional for restringing, you must spend more than $50. The professionals who restring your guitar also charge for their service, so you might need to spend $20 more. Guitar string or restring is the simplest process you can do yourself.
How Much Does It Cost to Ship an Electric Guitar?
If you sell or purchase a guitar by shipping, you might need to spend a few dollars to get it. Shipping costs are not very high; you must spend $100-$150 if you ship the guitar to the United States.
I liked an electric guitar online two years ago and ordered it immediately. The seller was from another country, so he sent that electric guitar by shipping. The shipping cost, which I paid, was $140. The packaging price was also included in it.
My guitar was packed in a gig bag, costing almost $85-$90. This price is also included in the shipping cost. If you live in any other country than the US, the shipping cost will vary according to your state.
Is A $100 Electric Guitar Worth It?
The quality and sound of the guitar depend on the brand and quality of the guitar. The $100 electric guitar is better and has good quality sound. But before purchasing it, research and read reviews to know whether it is good or not.
What Affects Electric Guitar Price?
The quality of the material, craftsmanship, demand in the market, and brand reputation are the factors that affect the price of the electric guitar. Some guitars are made of high-quality wood, which is why they are more expensive than others.
Does Electric Guitar Hurt Less?
Yes, electric guitars hurt less because they are easy to play. The electric guitar strings are more comfortable and lighter than the acoustic guitar. The biggest benefit of purchasing electric guitars is that they are much smaller than acoustic guitars, which makes them easy to carry and play comfortably.
If you love electric guitars but do not know which type will be best, I hope the guitars I mentioned in the article helped you. You must choose the electric guitar with a more audible and calm sound at a reasonable price. Look through the market and find the best electric guitar for yourself.

Conclusion