Are you searching for the best wireless speakers available and came across Harman Kardon Onyx Studio 7? Believe me, it's not a wild appearance as these speakers are quite popular among enthusiasts. This popularity forces me to try them and write my honest Harman Kardon Onyx Studio 7 review.
It is a portable Bluetooth speaker with a very unconventional design. There is a combination of science and technology in this speaker with artistic beauty. You can easily recognize the Bluetooth speaker due to its distinguished design. It makes a perfect home décor addition.
If you are curious about Harman Kardon Onyx Studio Wireless Bluetooth Speaker hidden features, I will get you through them in this article. Let's jump in!
Harman Kardon Onyx Studio 7 Specs
List Of Features
| Specifications | Tested values |
| --- | --- |
| Brand   | Harman Kardon |
| Battery Charging Hours   | 5 hrs. |
| Power   | 50W |
| Dimensions   | 10.55 x 11.90 x 6.28 |
| Weight | 3.3 kg (~7.3 lbs.)   |
| Bluetooth Version | 4.2   |
| Colors | Black, Grey   |
| Music Playing Time | 8 hrs.   |
| Bluetooth Frequency | 2400 MHz – 2480 MHz   |
| Channels   | Stereo |
| Physical Connections   | 3.5mm USB |
| Bluetooth Profiles   | A2DP 1.3, AVRCP 1.6 |
| Extras   | Charging cable, Wireless, Rechargeable battery. |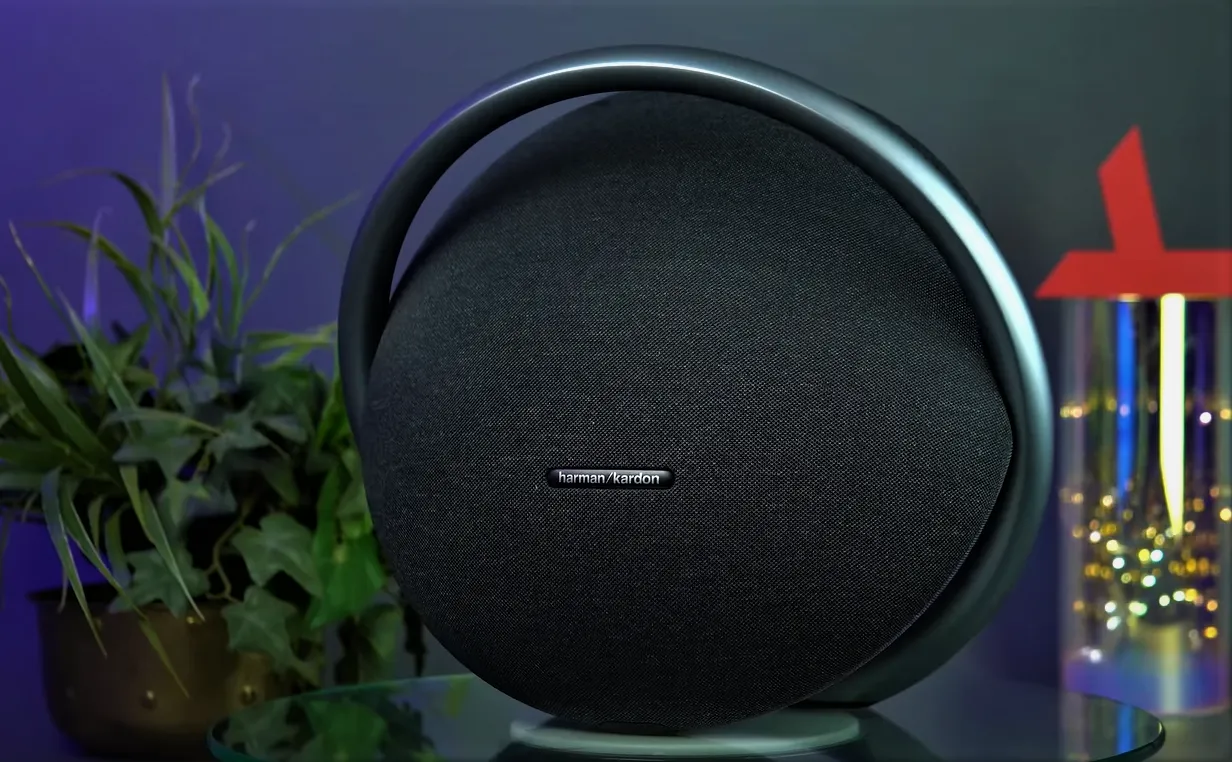 Harman Kardon Onyx Studio 7 Features
Over the years, I have tried various audio devices in the market. This time I decided to take a deep look at these Studio 7 by Harman Kardon. I liked many features including the design of the speakers and the perfect battery life. Here is the detail of all the features reviewed:
1) Harman Kardon Onyx Studio 7 Battery Life
The battery life of the Harman Kardon Onyx Studio 7 is perfect. You need to charge it for 5 hours constantly, and it will give off a playtime of 8 hours consistently. You can listen to music for 8 hours straight.
2) Harman Kardon Onyx Studio 7 Design
The Onyx 7 looks like the planet Saturn. The 12 x 10.6 x 6.2 inches Bluetooth speaker hovers inside a ring-like handle, giving a planet-like look. The speaker's handle also works as a stand to sit upright on flat surfaces. Despite the design, Onyx Studio 7 water resistant feature is absent.
3) Harman Kardon Onyx Studio 7 Watts
The output power of Harman Kardon Onyx Studio 7 is 50W RMS. You need to provide the power of 19V/2A to charge it and make it work completely. There is a wireless dual sound that helps in providing the best music experience.
Benefits
Overall design is interesting and well-presented.
The device is highly portable and lightweight.
You can use it for outdoor recreation and small parties.
The bass is powerful, with perfect audio performance.
Drawbacks
Price is too high for the device.
There is no EQ to adjust the sound.
Comparison with Other Harman Kardon Speakers
Here is the Onyx 7 comparison with the 4 and 6 versions:
1) Harman Kardon Onyx Studio 4 Vs 7
For me, HK Onyx Studio 4 is better than 7 concerning sound quality and battery life. Studio 4 has noise canceling and magnetic shielding technology to provide a secure sound. Onyx 4 has 10% less body volume and is 42.5mm shorter than onyx 7. It also has a battery level indicator.
2) Harman Kardon Onyx Studio 7 Vs 6
Harman Kardon Onyx Studio 7 is better than 6 in many ways. It has extra drivers to connect and provide better sound quality. The design of 7 is better than 6. It is lighter and contains less volume comparatively. There is also a subwoofer along with stereo speakers to ensure sound vibrations.
How To Connect Harman Kardon Speaker?
To connect the Harman Kardon speaker to your device, follow these steps: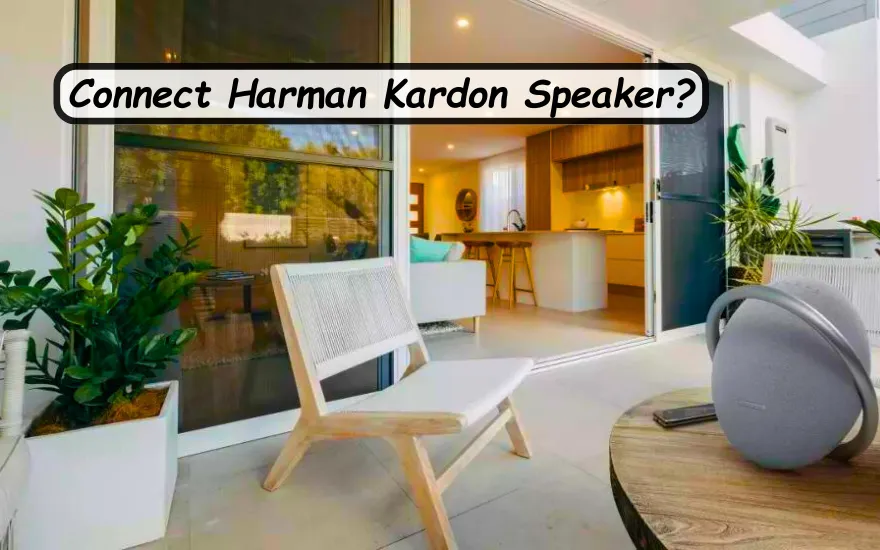 Go to the setting of your device and turn on Bluetooth from there.
Click on the pair new device option.
Turn on your Harman Kardon speakers and keep them in pairing mode.
You will see the name of your speaker on the pairing list of your device.
Click on the name of the device and select the pair.
Your device will successfully get connected to the speakers in seconds.
How Long Does HK Onyx Studio 7 Last?
The HK Onyx Studio 7 lasts almost 8 hours and takes 5 hours to charge fully. The Bluetooth wireless portable speaker lasts 8 hours of music playtime.
Which Harman Kardon Onyx is Better?
There are different versions of Harman Onyx launched into the market. The overall winner until now is Harman Kardon Onyx Studio 4. It has a long-life battery of almost 3000mAh. With this amazing battery, you can easily enjoy a battery time of up to 8 hours, and it gets charged.
Are Harman Kardon Speakers Good?
Harman Kardon speakers offer perfect sound quality and portability. The reputable brand guarantees the perfect sound quality, and the price is perfectly aligned with it. However, they are not water resistant.