Installing a subwoofer is one of the best ways to enhance the sound quality of your vehicle's audio system. A decent subwoofer enhances your bass experience. But if you want to know, can you use a subwoofer without an amp? You can connect active subwoofers straight to your stereo system without an additional amplifier.
Utilizing line output converters is another method of attaching a subwoofer. However, the music quality won't be satisfactory without an amplifier. Let's investigate further to learn more about mounting subwoofers without an amplifier.
What Happens If You Use A Subwoofer Without An Amp?
If you want to connect subwoofer to rear speakers without amp then your subwoofers, and speakers all require power. Amplifiers power these parts of your stereo. They are what make sound possible. You can connect the subwoofer to the car stereo without an amplifier using a powered subwoofer.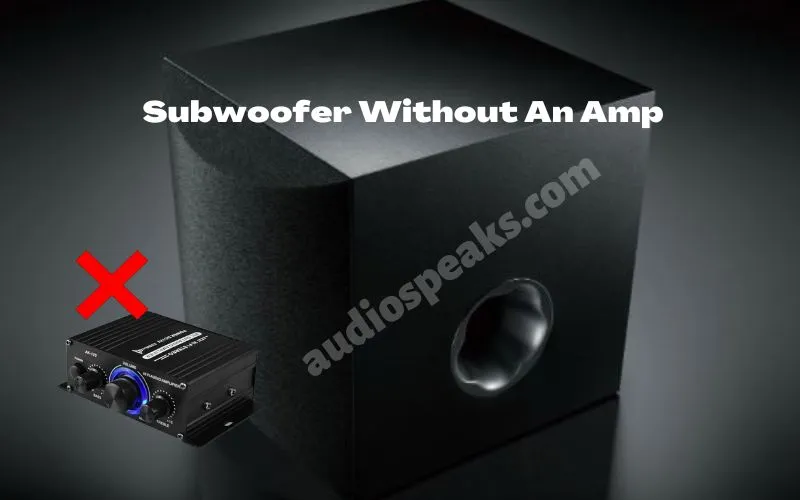 A powered or active subwoofer comes with an amplifier already installed. This conserves space in your car and eliminates the requirement for an outside amplifier. However, they won't be as powerful.
Custom Design: How to Build a Subwoofer Box?
Can I Put A Subwoofer in My Car Without An Amp?
Can you use any amp for a subwoofer? Yes, you can use your car stereo without an amplifier to attach a subwoofer. However, this will result in worsening audio distortion and reduced sound clarity. The subwoofer may occasionally not function at all if it doesn't receive the required electricity.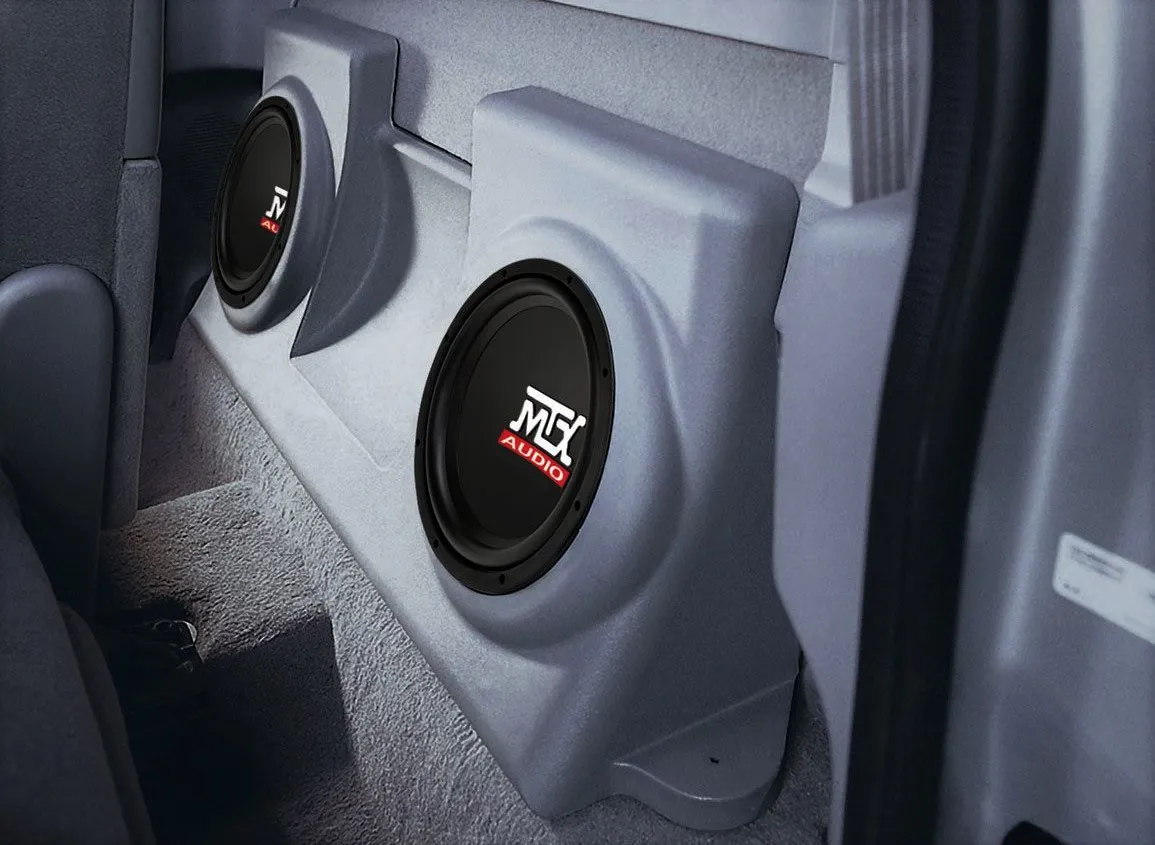 The subwoofer can, however, be directly connected to your car's battery or stereo if it is smaller and needs very little electricity to operate. In this situation, a passive subwoofer can be used in place of an auxiliary amplifier.
Can You Install A Subwoofer Without An Amp?
The response is yes, almost always. You'll need to locate an amplifier that will power your sub unless your vehicle or boat already has a device that does so. Any automotive stereo system will gain strength and balance by adding a subwoofer.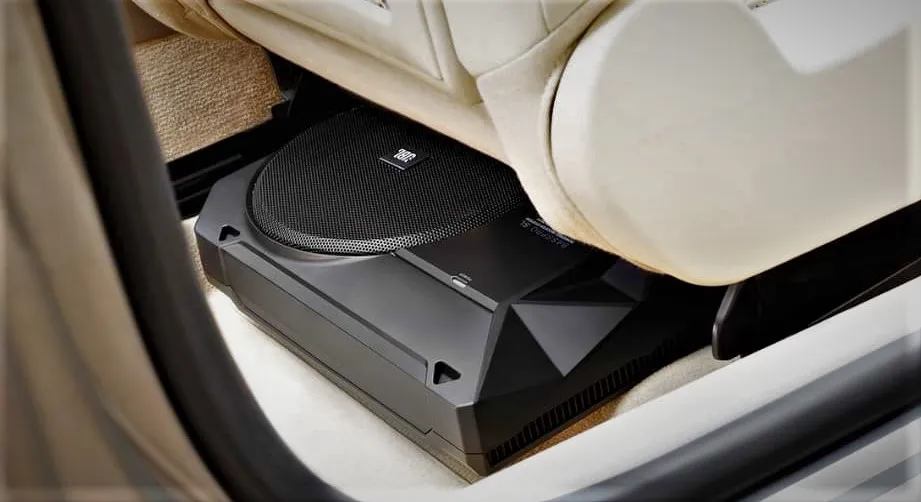 The back deck and door panels' speakers can only produce a limited amount of bass, so a subwoofer is used to amp up the music's lowest frequencies. To avoid requiring an aftermarket amplifier to power the bigger speaker of a subwoofer, use a powered subwoofer.
5 Tips How Do You Wire A Subwoofer Without An Amplifier?
Whether a subwoofer is powered, or passive will determine how to connect it to a vehicle without an amplifier. Please make sure you are using a preamp output-equipped aftermarket audio. Here are the steps on how to power a subwoofer without an amp.
1) Remove the Speakers and Disconnect the Battery
Start by totally disconnecting your battery. Next, take your speaker out of the mounting dock so that you can reach its wiring. The back deck speakers or the speaker wires behind your stereo may be the source of this.
2) Install the Subwoofer
Make sure you have speaker wires already installed where you want to mount the subwoofer in the car and mount it in that position.
3) Finish the Connection by Rerouting the Stereo
Finally, connect the subwoofer to the stereo and power source cables that you rerouted. Connect your subwoofer as well if your music system has an outlet for one. Drive wires from the head unit harness for the vehicle speakers, if there aren't any existing wires.
Please double-check the connection of the ground cable to the car's chassis. Just attach it to the vehicle's raw metal someplace. It might be a bolt made of metal or something comparable. Just keep in mind to send the color swaying before connecting.
4) Reconnect the Power
Reattach the battery terminal to the vehicle and reduce the gain of the subwoofer's built-in amp.
5) Check Your Audio System
Verify the functionality of each audio system component, including the speaker.
Can You Use A Subwoofer As A Speaker?
A subwoofer is made only to produce the deep bass prevalent in most musical genres, resulting in a more well-balanced sound. It's important to note that while speakers can be used without subwoofers, subs cannot be used without speakers.
What is Required to Connect A Subwoofer?
Either a radio or a preamplifier and amplifier are required. Run a cable from the AV receiver's subwoofer output to the subwoofer's line input to link the subwoofer to the subwoofer using a subwoofer cable.
Due to the lack of an amplifier, connecting a subwoofer to a vehicle stereo without one may not produce the desired results. The chance to enjoy your music is disturbed if you cannot install an amplifier. You can choose the above solution according to your desire or need.

Conclusion