Headphones often provide you with low volume or go to silent mode, and you do not find any significant reason. However, multiple reasons include wrong audio settings and out-of-order physical components. Why are my headphones so quiet, and how to fix them all? Find the complete guide below. My team and I have invested so much time in preparing this guide.
When it comes to physical components, it may have speakers themselves, the cable, the jack, dust, debris on the attachments, etc. And if it is about wrong audio settings, you can change them to make your headphones productive again. Moreover, outdated drivers, incorrect equalizer settings, and outdated applications you use for control can also be potential reasons.
Do Headphones Get Quieter with Time?
Headphones do not get quieter with time, but your treatment with the headphones can push this trouble forward. If you handle headphones roughly and do not care about them, they may perform slower with time.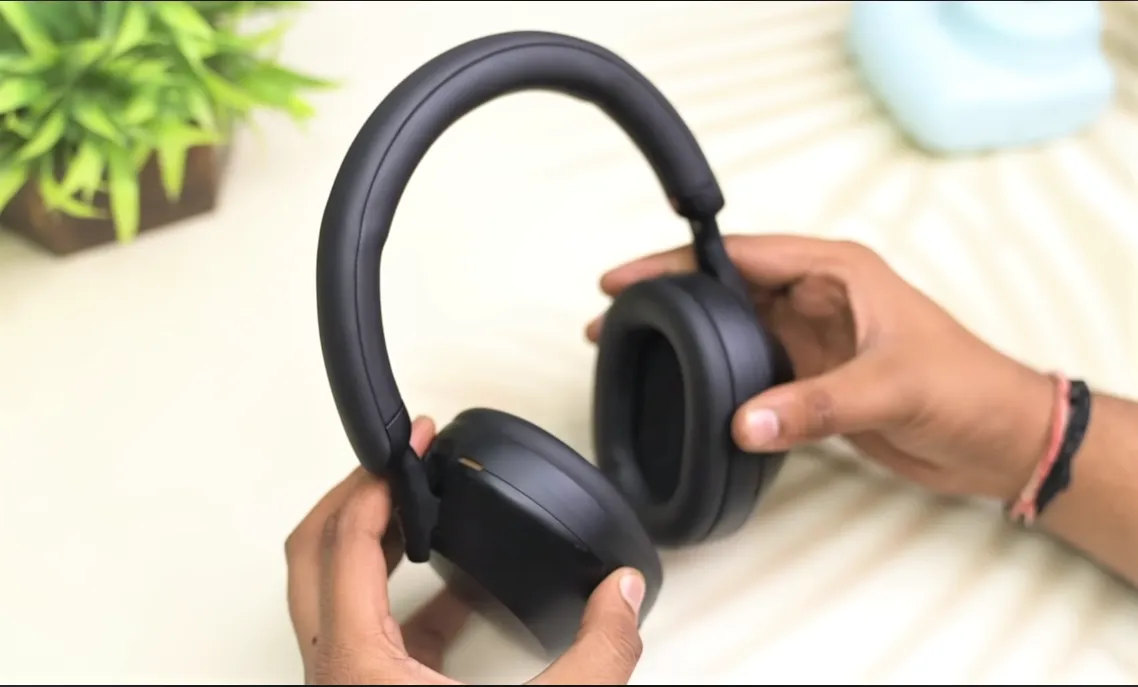 Keeping them clean and covered after using them in a session can enhance the life of headphones. Moreover, you also need to use reliable connectivity modes with required audio settings for better and long-lasting outcomes.
Why Are My Bluetooth Headphones So Quiet All of A Sudden?
There can be several reasons why your Bluetooth headphones get quieter suddenly. Firstly, you need to check if the battery is not low. Secondly, check if there is no software malfunction. Moreover, connectivity issues can also cause this problem. Before I take you to the detailed explanations section, you can learn about; are bone conduction headphones safe. 
Reasons Behind Your Quiet Headphones
Often users ask; Why are my headphones so quiet at max volume? Several reasons can push this issue, and you must learn them all for a better and quick fix.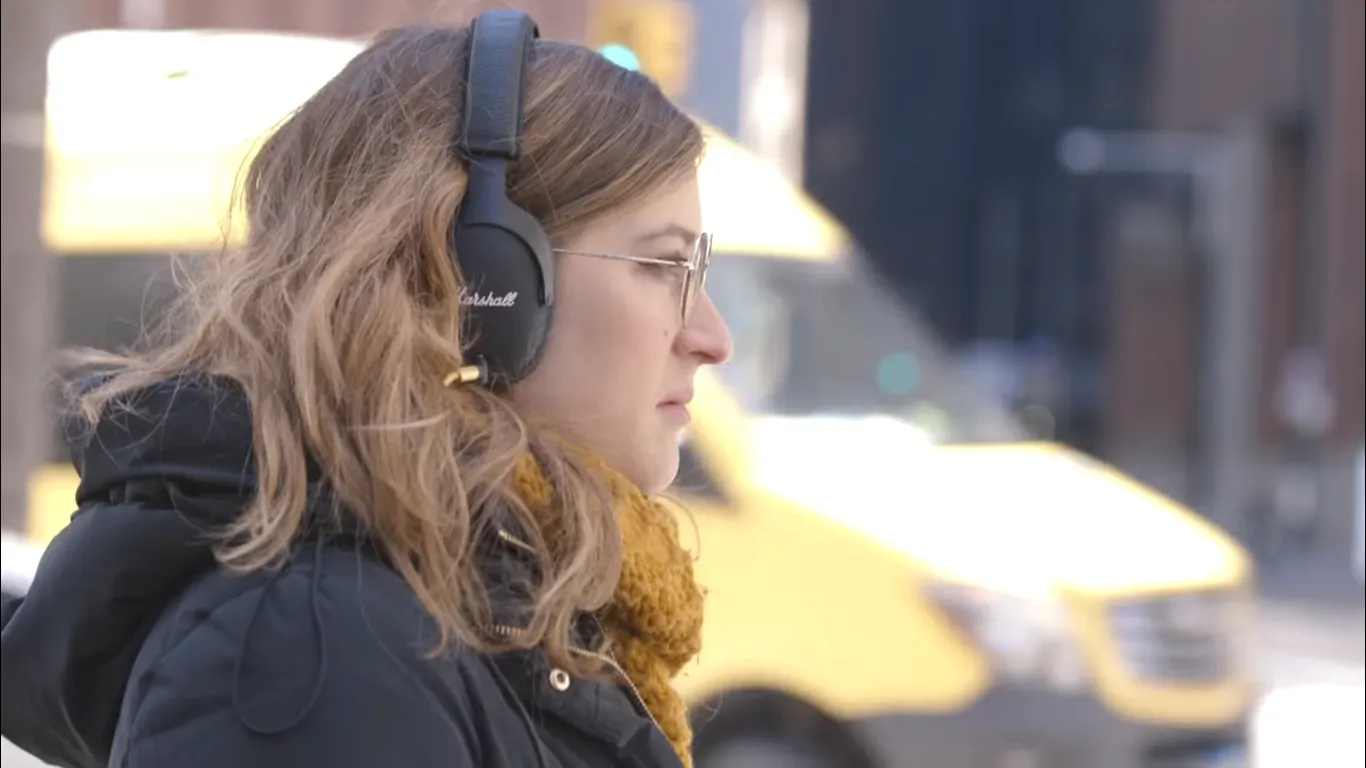 1) Wired Connectivity Issue
There can be a damaged cord that causes the conductivity issue, and your headphones suddenly get quiet. Wired connection issues are super common, and you need to check them at the first spot. 
2) Wrong Audio Settings
Wrong audio settings that do not match audio files or your headphones' software can also raise this issue.
3) Wireless Connectivity Issue
If your headphones are wireless, you must also check the Bluetooth settings and battery level.
4) Damaged Headphone Hardware
There may be some issues with the hardware of the headphones, and you need to check them out thoroughly before thinking of a replacement. 
5) The Issue with Audio File
If everything is fine and the headphones are still quiet, you need to check the status of the audio file. It may not support the settings you have on your headphones.
Why are my headphones so quiet iPhone? You need to check if the jack is free of dust and debris. Moreover, the volume should be high, and the audio settings should match the headphone settings well. Now, find the quick five fixes below.
5 Quick Fixes for Your Quiet Headphones
Headphones quietness is a problem that needs quick and easy fixes. I felt the need for it and penned them out below. Let's take a look.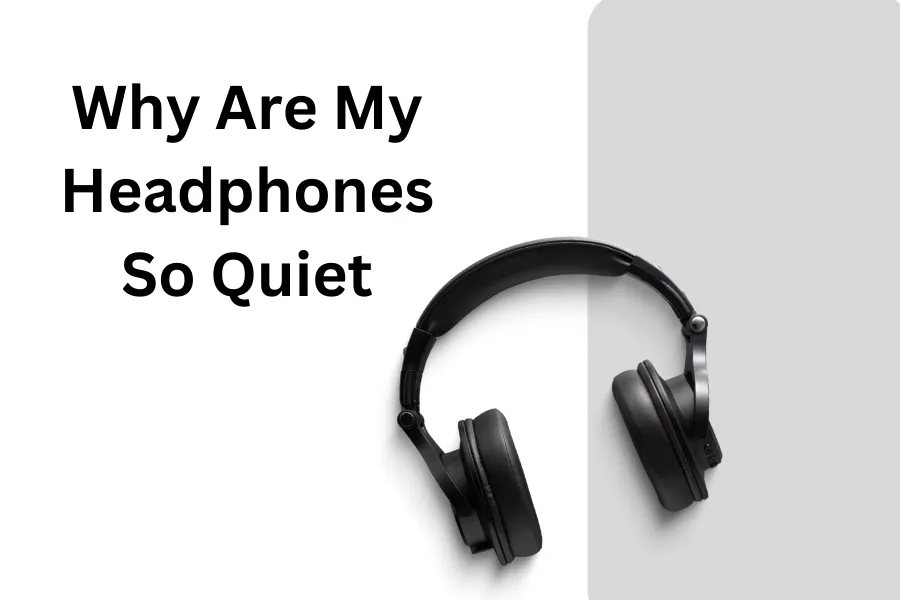 1) Physical Inspection of Components
You need to physically check out all the components and see if any issue can be solved instantly. You need to check the speaker, cord, or other attachments and fix the problem you find by returning it in good condition or replacing the same with a new item.
2) Check the Battery Level
You also need to check out the battery level; if it is lower than the safe level, you must recharge the headphones immediately. And to avoid such issues, continuously monitor the battery level.
3) Adjustment of Volume Level
Sometimes it is nothing but a low-volume adjustment that makes your headphones quiet, and to resolve this issue, you need to raise the volume level of the device and headphones. 
4) Sound and Equalizer Settings
Sound and equalized settings may also cause this trouble if they are creating a better match with the audio files. So, to solve this issue, turn off the current settings and set it up all over again.
5) Firmware Glitches
You need to check for firmware updates, and if there are any available, apply them instantly to avoid glitches. Moreover, keep an eye on Bluetooth connectivity to prevent the issue. Why are my earbuds so quiet android? You can still follow the same guidelines to fix this issue as well.
How can I improve
the sound of my headphones?
You need to open up the volume menu on your device and raise the volume. Moreover, you can also increase the volume from the scroll buttons available on the headphones. It takes nothing but to keep the settings up to the mark.
Can earwax make headphones quiet?
Yes, they can quiet your headphones. If you clean ear wax from the ear tips of headphones, you can get rid of quiet headphones. Earwax can restrict audio output; you need to avoid it by keeping it protected and clean.
How do I fix my quiet headphones?
Firstly, you can check if the connectivity is good. Secondly, you need to check if the other is no firmware issue or an issue with the Bluetooth connectivity. Moreover, keeping the headphone's battery level up to a safe level is also helpful.
I hope now you can fix your quiet headphones yourself. Sometimes, it is nothing but your gentle treatment that can get you rid of this issue. By keeping the headphones safe, clean, updated, connected, and charged, you can eliminate the problem to the max. Still, if you face the issue, you can pick any of the above fixes that fit your case.

Final Thoughts: