Most people are not aware of much detail about what exactly is a MIDI controller. Especially beginners in the music field must be curious to know much about MIDI controllers and why they are necessary for music. MIDI is quite a difficult entity for anyone new to music production, and some things might get your head around.
Anyone who plays piano, or guitar must know about midi or its importance in music creation. They are highly anticipated tools for musicians and guitarists. If you have adequate knowledge about it but want to know more, I am here for you to give you all the information you need to know. In this guide, you will learn about what is a Midi controller.
How to play midi keyboard? And how many types of Midi controllers are there? You don't need to worry if you are just a beginner; I am here to help you through this article. So, let's start with the basic to the ultimate guide in which you will get to know every aspect. I tried to make this content simple and easy to understand for you.
What is MIDI Input?
Let's move ahead and talk about What is Midi Input? MIDI has MIDI IN, and MIDI Out marked for understanding the inputs and outputs. MIDI input works using cables that help to transport the information to and from the other instruments. The input is available on all MIDI devices to facilitate the easy transport of the information.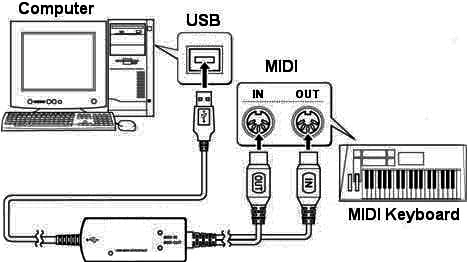 What is a MIDI Controller?
MIDI is the common term used for Musical Instrument Digital Interface in the music industry. Let's go through its definition in very simple words. It is nothing but a device used as a technical quality standard for playing, editing, and recording music that provide aid to link a wide variety of electronic musical instrument. These instruments include an audio and related computer that describes communication protocol, digital interface, and electrical connectors."
What Does a MIDI Controller Do?
This question might popped-up in your mind. If I talk about what the MIDI controller does or what is the point of a MIDI controller?
It is quite interesting to know that the MIDI controller is a very easy or precise method on Windows and MAC for sequencing the virtual instruments and music play. It works by sending MIDI data to a synthesizer, and in return, it interprets the signal, which then gives out a sound.
Message Communication
The most crucial point here is about the MIDI that you need to understand, and it depends on passing the message to and from between the different instruments. Playing notes on the synthesizer with help the physical action to pass as MIDI messages. These messages pass to the computer sequencing messages expect special feedback like dance moves.
Thus, MIDI messages are the mini numeric detail of the action. Joystick, you giggle, the keys you press are the sounds you make, and they get recorded as MIDI messages. Hence the sounds you are making comes directly to your speaker as the synthesizer makes it without the involvement of the computer, or the computer does not record the sound itself.
MIDI Channels
The concept of channel is unique to how do MIDI keyboards works. A channel is an independent path through which a message goes toward its destination or final point. 16 channels per MIDI are available. MIDI channels are just like the channel on your TV. Every single channel works or plays without being dependent on others.
Pad Controllers
MIDI controllers designed for sampling, production, and performance are pad controllers. It allows you to activate clips, samples, and phrases quickly. It also allows you to compose and records melodies, chords, and basslines. It makes possibilities ideal for recording live jams in the studio or playing in a concert.
You might know the idea about "What is the Midi control surface?" Thus, control surfaces take help from the MIDI controllers to better control the instruments. It keeps things simple and helps to connect the host computer with various interfaces.
What is MIDI Devices?
It is important to know or have an idea about the role of every device used in the MIDI controller. As I told you earlier, MIDI is a standard protocol between different devices. So, let's have a look at those MIDI devices. They all play different roles in making music. Now, I am going to explain to you their specific role:
Controller: The device sends out MIDI messages as the keyboard. There are two basic types of midi controllers. The first one is the Zendrum, which originated from the Durmitor. It is like a guitar with multiple buttons as a drum machine. The other one is the Buchla Lightning, which consists of 2 sticks. The sound it creates is based on the stick's scope and speed.
Responders:  The device receiving MIDI data and sending audio signals are responders. It can make a sound after receiving the signals. 
Sequencers: Sequencers are nothing but a tool through which you can compose and edit notes like Reaper etc.
Interfaces: MIDI In and MIDI Out are the hardware interfaces that most MIDI hardware contains.
Virtual device: The last one is the virtual device on the computer. The virtual keyboard will send out MIDI notes messages. I can create the music as I want by perfectly operating all these devices. Proper knowledge about what MIDI controller suits them best is important for beginners.
Types of MIDI Controllers
Here are the types of Midi controllers:
1) MIDI Controller Keyboard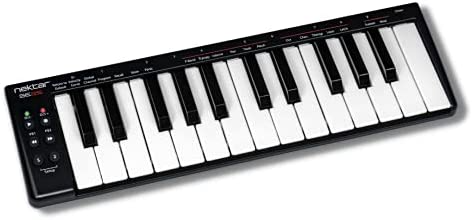 Midi controller pad or keyboard generates notes and is used to perform music. They look like electronic keyboards, but they are nothing but the controller. They start to work when you plug them into the computer and load an instrument to play sample music. When buying the MIDI controller keyboard, try to find one with a great torch.
2) Drum Pad MIDI Controller
Pressing and drumming on MIDI pads is what some producers prefer. For a live performance, they can be very useful. They can be used as a secondary tool for programming drum lines and give them meaning by giving them more versatility.
3) Mobile MIDI Controller
Mobile MIDI controllers are just the same as keyboard MIDI controllers. An exception is only the size of the keys on the keyboard with that of the keyboard controller. These types of controllers are suitable for your mobile setup.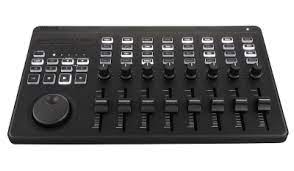 4) Guitar and Wind MIDI Controller
It is one of the rarest MIDI categories among the rarest controllers. You can choose different modes of playing the winds controller and, in return, have your data MIDI data sent. They are not much popular. If you want to know more about what is a MIDI controller for guitar, getting into the details can help you out.
What is the Best MIDI Controller for Beginners?
The best midi controller helps in experimenting with things, creating music, and adding beats. So having a MIDI keyboard controller is all you need to purchase for the best. However, it is quite challenging for beginners to find the best MIDI controller, and they find it quite confusing. 
Thus, my suggestion to beginners is not to find a controller that challenges them, or they don't need any extravagant thing except finding a functional one. As a beginner, you must notify the price, keys, pads, bundled software, compatibility, and knobs.
For your ease, I am mentioning a few of the names of the best controllers; you must check them out if you want one.
Novation launch key Mini MK3.
Nektar LX 61.
Novation launch key MKlll 49.
Korg Micro key 49.
These MIDI keyboards are great for beginners as it is easy to use, affordable, and will last for years into your music journey.
What is a Midi Control Surface?
Control surfaces, also known as MIDI controllers, give musicians more control over their instruments by letting them incorporate physical aspects into the playing experience. The motorized fader and the control surfaces can provide music with a better hands-on feel and realistic touch with the read-and-write mix automation. Depending on the specific model, these devices usually connect to the host computer via many interfaces.
Music production was a little uninteresting before MIDI came to be. We can control multiple electronic instruments with just one controller with MIDI. MIDI 1.0 and Digital audio allow people worldwide to make music anytime, anywhere. MIDI 2.0 has an amazing upgrade to what was an already awesome music composition and production tool.

Although, the room has been free for the developers to design new MIDI messages shortly to help them implement them into the MIDI language. So, it means that shortly, the applications for devices we have never dreamt of today can be easily available for all users and easily used tomorrow inside the MIDI language that we are comfortable with now.

Final Thoughts