Enclosed vs free air subwoofer is a hot topic among music enthusiasts. Do you know the difference? An enclosed subwoofer mounts inside a sealed or ported enclosure, while free-air subwoofer mounts directly onto a surface without an enclosure.
The choice between an enclosed and free-air subwoofer largely depends on the type of application and the desired sound quality. In this guide, I will discuss both subwoofers so that you can understand their features and choose to install a subwoofer according to your needs.
What Are Enclosed Subwoofers?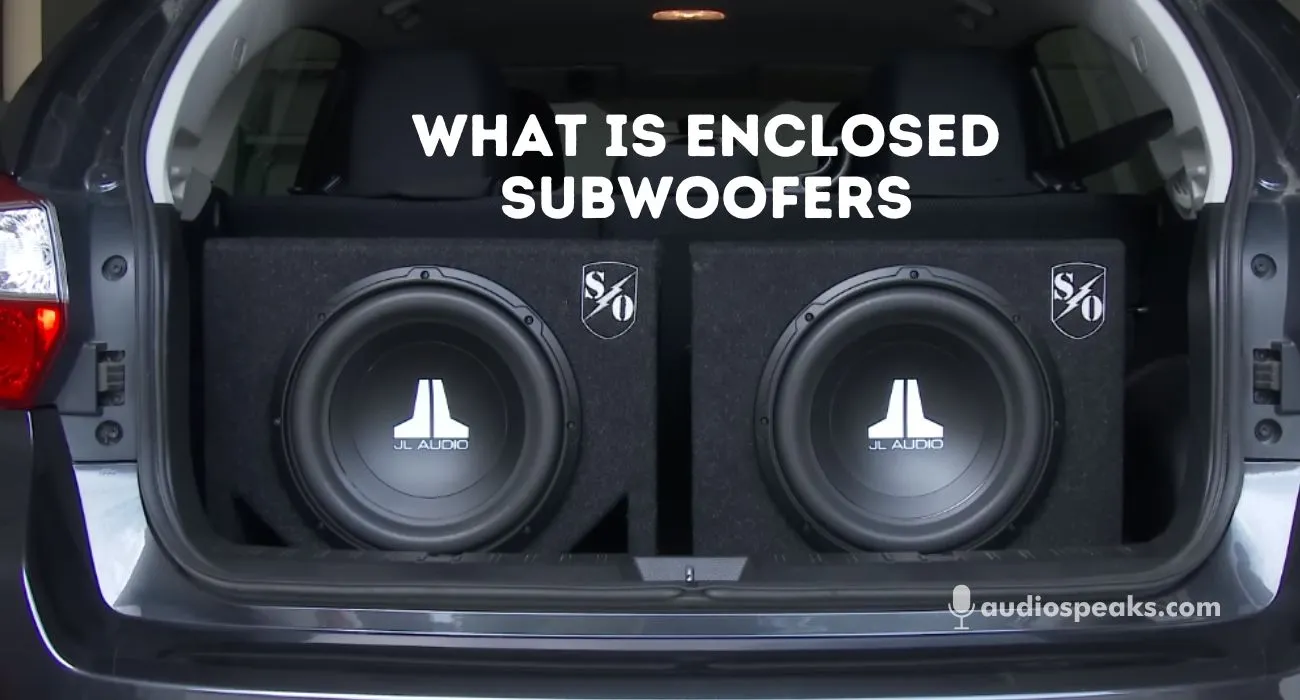 Enclosed subwoofers are speakers designed to be placed in boxes or enclosures. These boxes can be either sealed or ported, with sealed boxes being airtight and preventing air movement, while ported boxes have small holes for air movement. Enclosed subwoofers have built-in amplifiers and operate without needing an external amplifier. However, they still need to be connected to a power source.
Should A Subwoofer Be Enclosed?
A subwoofer should enclose or not depending on your preferences, the requirements of your sound system, or the type of sound quality you are looking for. However, the enclosed subwoofer is designed to provide high-quality and deep bass sound with great accuracy and control. They provide the best possible performance due to their characteristics, such as size, power handling, and controls.
These enclosed subwoofers with amp help to prevent sound waves from interfering with each other so that they cannot create distortion and muddy bass. Moreover, the enclosed subwoofers with amp provide flexibility when you want to tune and adjust their sound and help match the user's specific requirements.
What Are Free Air Subwoofers?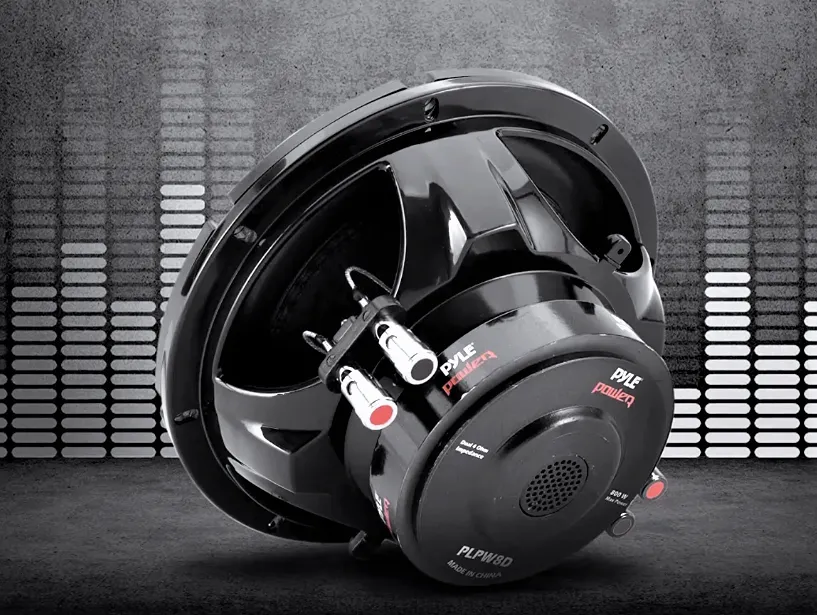 Free air subwoofers don't require an enclosure, and they don't have any built-in amp. You may need to install an external amp to power them. The free air subwoofers 10 provide good sound without any enclosure. They are specially designed for mounting on rear car decks.
What is the Difference Between Enclosed Vs Free Air Subwoofers?
The main difference between free air and enclosed subwoofer is their mounting and enclosure type.
An enclosed subwoofer is mounted inside the ported enclosure. The enclosure is designed to match the subwoofer's characteristics, such as size and power handling, to provide the best performance.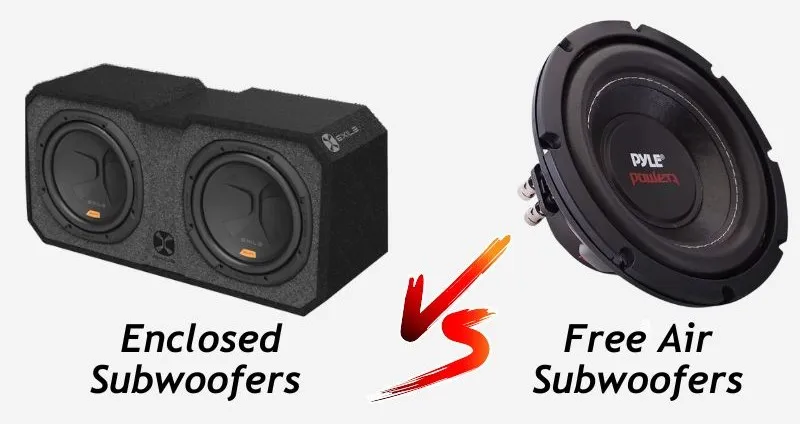 A sealed enclosure is completely airtight and known for its deeper and more accurate bass than free-air subwoofers. They are ideal for home theatre or car audio systems where space is not an issue.
On the other hand, a free-air subwoofer is designed to be mounted directly onto a surface without an enclosure. These subs are also sometimes known as "infinite baffle" subwoofers.
The surface onto which you are installing free air subwoofer acts as an enclosure, and the back wave from the speaker radiates into the surrounding space. It is easy to install Free air subwoofers as they require less space than enclosed subwoofers. They are often used in car audio systems or marine applications where space is an issue.
You can choose between enclosed and free-air subwoofers according to your personal preferences and the specific needs of the sound system. Enclosed subwoofers are known for better sound quality, while free-air subwoofers are more convenient and easier to install.
Can You Put a Free Air Subwoofer in a Box?
Yes, you can put a free-air subwoofer 10 in a box. Still, it is not recommended—the free-air subwoofer is designed for direct mounting onto the surface without an enclosure. Putting these subs into a box changes the characteristics of the subwoofer, and as a result, you will get poor sound.
Moreover, the sub may not fit into the box, leading to leaks and other issues. The box also interferes with the sound, so it is good to use enclosed subwoofers instead of installing free-air subwoofers in a box.
Free Air Subwoofer Pros and Cons
Free air subwoofers have various pros and cons you should consider before purchasing them:
Pros
You can mount them directly onto the surface without enclosure.
Takes up more space and are best for space limitations.
They are ideal for open-air uses.
They are less expensive than enclosed subwoofers.
Cons
Free air sub may not produce an optimized sound.
They are not suitable for a high-powered sound system.
There is no control over the sound, and you cannot tune it according to your taste.
A sturdy surface is required for their mounting to avoid vibration and distortion.
Is an enclosed subwoofer better?
A well-designed sealed subwoofer provides an accurate frequency response. It is better at rendering instrumentals convincingly than other types of subwoofers. Moreover, a sealed subwoofer exhibits reduced ringing time and less phase rotation.
Why do subwoofers need enclosures?
You may require a large enclosure size for a deep frequency tuning system. The ported subwoofers design to provide a sufficient port area which is important to minimize port noise at higher levels.
The free air and enclosed subwoofer are both good. But choosing a subwoofer may depend on various factors such as the type of your car, passion for music, size of the car's battery, and budget. The type of music you like is the main factor that will help you decide which subwoofer is best for you. After reading this guide, I hope you can choose the right subwoofer!

Conclusion