Are you buying new AirPods are wondering how well they perform under the drizzle? If yes, you must have searched online are AirPod Pro waterproof or not. While purchasing the AirPods, you must consider how much care they need to verify their practicality and durability. All AirPods models are different, so their water resistance or waterproof quality is also different.
All AirPods work the same, but if we talk about recently launched AirPods Pro, don't worry; they are water resistant. Apple AirPods are not waterproof; they are only water resistant, so make sure not to shower or swim with your earbuds. So, let's get started.
Are AirPod Pros Completely Waterproof?
The Apple AirPods have an IPX4 rating, enabling them to become water resistant. It means that the apple AirPods do not get harmed if someone mistakenly splashes water on them from any direction.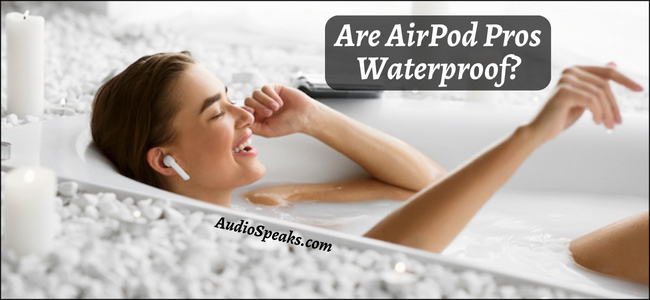 If you have dropped AirPod pro in water, then there is no need to worry if you take it out immediately. AirPods and their case are water resistant, which can withstand sweating or light showers. But make sure not to use AirPods in the swimming pool or during a long shower, as that will harm your AirPods.
All the IPX4 AirPods and other devices are water resistant; they are not waterproof, so avoid using them for longer while exercising, swimming, showering, or in the rain. IPX7 devices are high-rated; they can last in water for more than 30 minutes and not get damaged.
Are AirPods 2 Water Resistant?
Yes, AirPods 2 are water resistant. They can withstand splashes and minor events of water contact. However, care should be taken as they are not fully waterproof. They have a special water-repellent coating, but any event of submerging them can cause damage to them.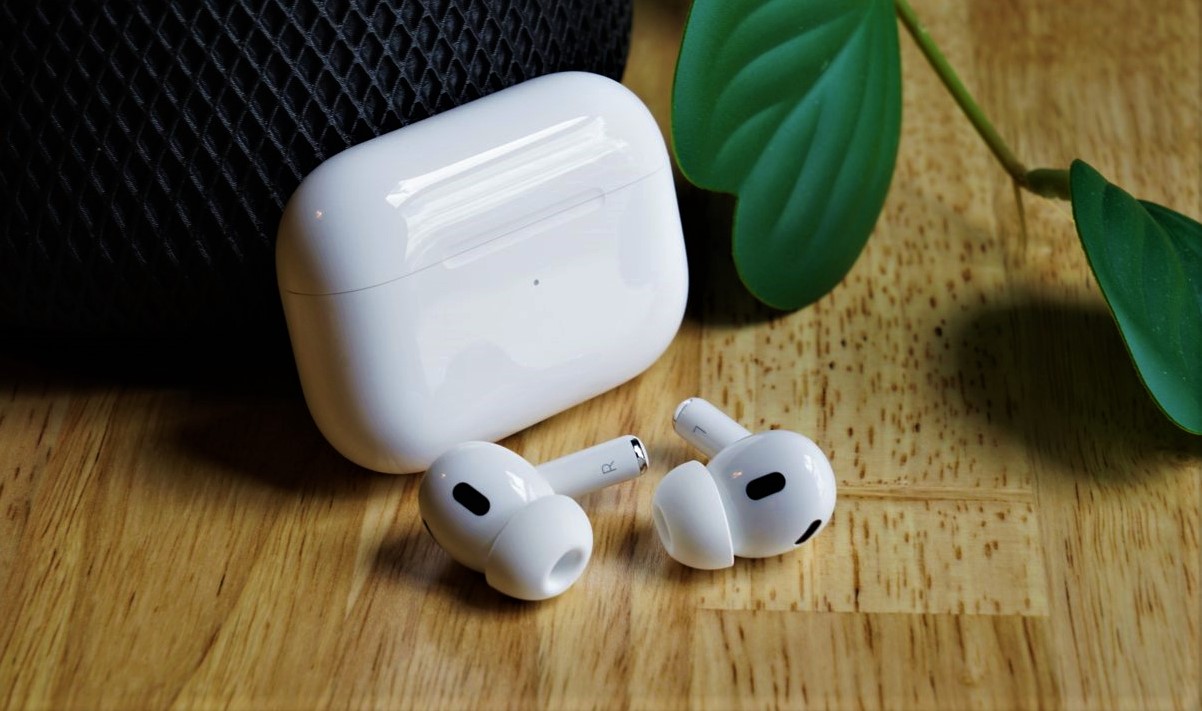 Are AirPods 3 Waterproof?
No, AirPods 3 are not waterproof. They are, however, water and sweat resistant. They have an IPX4 rating that makes them splash-resistant. It means they are protected from minor exposure to wetness and splashes or slight drizzle when walking outside using them.
Can I Shower with AirPods pro?
AirPods are not designed to tolerate water for longer. So, if you want to use them while showering or swimming, do not do it; they are water-resistant but not waterproof. Airpods pro can tolerate little water splashing but using them in water for longer than 10 minutes will permanently damage them.
How Long Can AirPods Pro Stay Underwater?
The AirPods pro and AirPods 3 are water-resistant AirPods. It means they can bear little water splashing or sweating, but they are not waterproof. So, AirPods cannot last underwater for more than 10 minutes.
How Do I Eject Water from My AirPods Pro?
If your AirPods get wet mistakenly, you must eject water from them immediately. Firstly, clean the exterior surface of the AirPods with a disinfectant wipe and use a dry cotton swab to clean the microphone and speaker mesh of the AirPods. Remove the silicone tips from the earpiece and wash them in warm soapy water. After drying all the components of the AirPods, connect them carefully.
Can Apple Airpods Go Through Wash?
If we talk about a little wash for about 10 minutes, that will be okay, but if you wash them for longer in the washing machine or put them in water, that will damage them. AirPods Pro is water resistant; they can tolerate little water splashing if you dry them immediately after wetting them. Of course, we must clean our AirPods after using them, clean them with wet cotton, and immediately dry it.
If you are using apple AirPods, you must have been wondering what will happen if they slip out of your hand and fall into the water. AirPods pro and some other Apple generations are water-resistant but waterproof. So, if your AirPods mistakenly got wet, don't worry. Clean them immediately; little splashing cannot harm them.

Conclusion