Vizio is a big name for TVs and sound solutions, and if you are a user of Vizio and have faced sound issues with it, you need to learn about its antidote. Through this article, I'll share Vizio TV sound issues and how to fix them by putting in no extra labor or any pro expertise. There are multiple ways to fix the sound issue in Vizio TV; to learn them all, stay tuned.
What Are the Common Problems with VIZIO TVs?
The Vizio TVs are very popular for their affordable pricing ranges and of course the quality of the image. However, over the period, an issue that many users have faced is the disruption and distortion of the sound. There are multiple reasons behind the Vizio tv sound distortion and these are as under.
Power Issues: Power issue is enormous, and it takes birth when you shut down the tv very frequently without following the recommended method. Moreover, faulty wiring, defective attachments, and damaged components may be the reason for this trouble.
Audio Issues: Sometimes, you listen to low sound or see no sound issues due to wrong audio settings. Moreover, the distorted sound is also there to irritate you.
Connectivity Issues: Sometimes you find issues connecting the TV with other external audio devices such as soundbar, speakers, etc. An outdated firmware or network compatibility can be the potential cause behind this issue.
Screen Goes Black: Sometimes, when you turn on the tv, you see the screen doesn't get awake or sleep mode, and it remains black. It can be a hardware or software-related issue.
Remote Control Issues: Sometimes, you do not get the proper response from your TV's remote control, and you need to check if its battery is not drained or if there is any issue with the settings.
What causes a Vizio TV to lose sound suddenly? We'll discuss it in detail below; however, if you find Vizio tv has no sound but not muted, you need to follow an easy steps guide; let's come down. However, before you love further, you can learn about the best speakers for ps4. 
How Do I Fix the Sound On My VIZIO TV?
You know what Vizio TV sound issues are, and now we'll have to figure out the solutions. A streaming experience is only complete with a proper sound system, and if you face an issue with the sound while using a Vizio TV, you have various ways forward. Now, you have to establish what will work in your case. Let's take a look.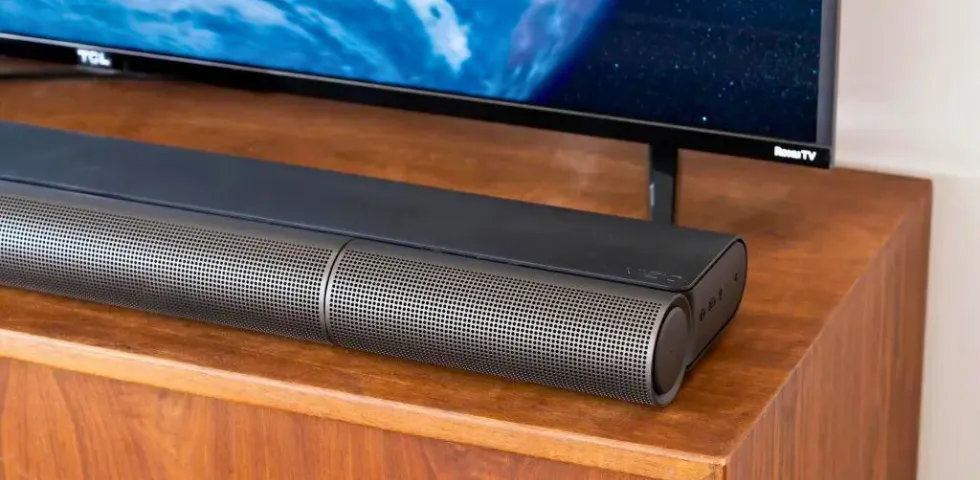 1) Power Cycling
If you do not get any sound from your Vizio TV, you have checked that the TV is not muted. The remote control settings are good. Before you do anything else, you need to turn your TV off, remove the power cable and wait a minute to put it back; after a minute, put it in again, and turn the TV on to see if the issue is resolved.
2) Update Vizio TV
If there is any issue with the TV updates or anything is not good with its auto repair, you must follow the following steps.
You need to press the V button on the remote control
Now, go to the menu and select System
Now you need to observe reg Check for Updates
If you find any update is pending, you can install it right away
It is how you can update the Vizio Tv within no time
3) Factory Reset Settings
Here come the most crucial prices for making things suitable for functionality, and before you go for it, you need to learn that all the settings will go off. Every service account will be futile until and unless you sign up for a particular one. However, if you find it inevitable to reset factory settings, follow the steps below.
Find the menu button on the Tv, click on it
Now select the System option
Here find the Reset and Admin and tick it
Now, choose the Reset TV to Factory Defaults
You need no remote controller for this process
Moreover, if you face Vizio TV Sound problems HDMI cable, you should go for a replacement at the earliest possible. On the other hand, if it is about Vizio tv audio output settings, you can change some technical details from the Tv menu through the remote controller.
Why does my VIZIO TV lose sound when I change channels?
There can be multiple reasons behind the issue, such as weak signals, outdated software, wrong audio settings, damaged external audio devices, etc. So, check these issues for the earliest treatment whenever you lose sound on Vizio Tv.
How do I reset the sound on my Vizio TV?
You need to locate the menu button on the remote controller, press and then find the settings. Sound or audio settings will get you a factory reset option; clicking on it will restart your tv, and the settings will go on the default one.
I hope you know Vizio TV sound issues and how to cure them without investing a single penny. It takes nothing but an accurate diagnostic of the issue and treats it the right way. Most of the time, it may be about connectivity, firmware, power issues, etc. So, to eliminate them all, there are separate courses for dealings, as I explained above; you can follow one that fits your crises.

Wrap Up