Crusher headphones are the best noise-canceling audio device present in the market. They are the recent audio tools that have become a necessary luxury. If you have joined the hype train and bought them, the first question you may have is how to pair crusher wireless headphones.
You can easily pair them by turning your device's Bluetooth on. They are highly versatile, and you can connect them with different devices. This article will help you pair the Skullcandy crusher wireless headphones with simple and easy steps.
How To Pair My Crusher Wireless Headphones?
Don't worry if you don't know how to pair Skullcandy crusher wireless earbuds with your device. Follow these easy steps to connect your headphone with Mac/Windows/Android/iOS smartphone etc.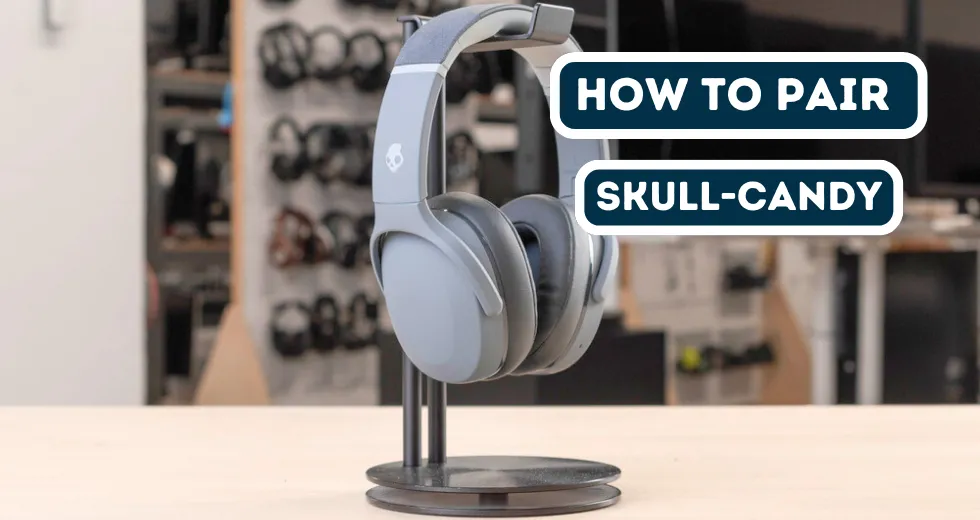 Open Bluetooth on your device and search for the new device nearby.
You can see the name of your headphones in the available list of all the Bluetooth connections you have near you.
Find your crusher headphones and pair them.
When you click on the name of your headphone, it will start to pair with your device, and in seconds, you will hear your Skullcandy crusher say, "Connected."
How To Pair Crusher Wireless to New Device?
Every device has a slightly different procedure when connecting the crusher wireless to a new device. These methods also work if you want to know how to pair crusher wireless Evo.
1) How To Pair Crusher Wireless to iPad?
To connect your iPad with the crusher wireless, you will have to follow the following instructions;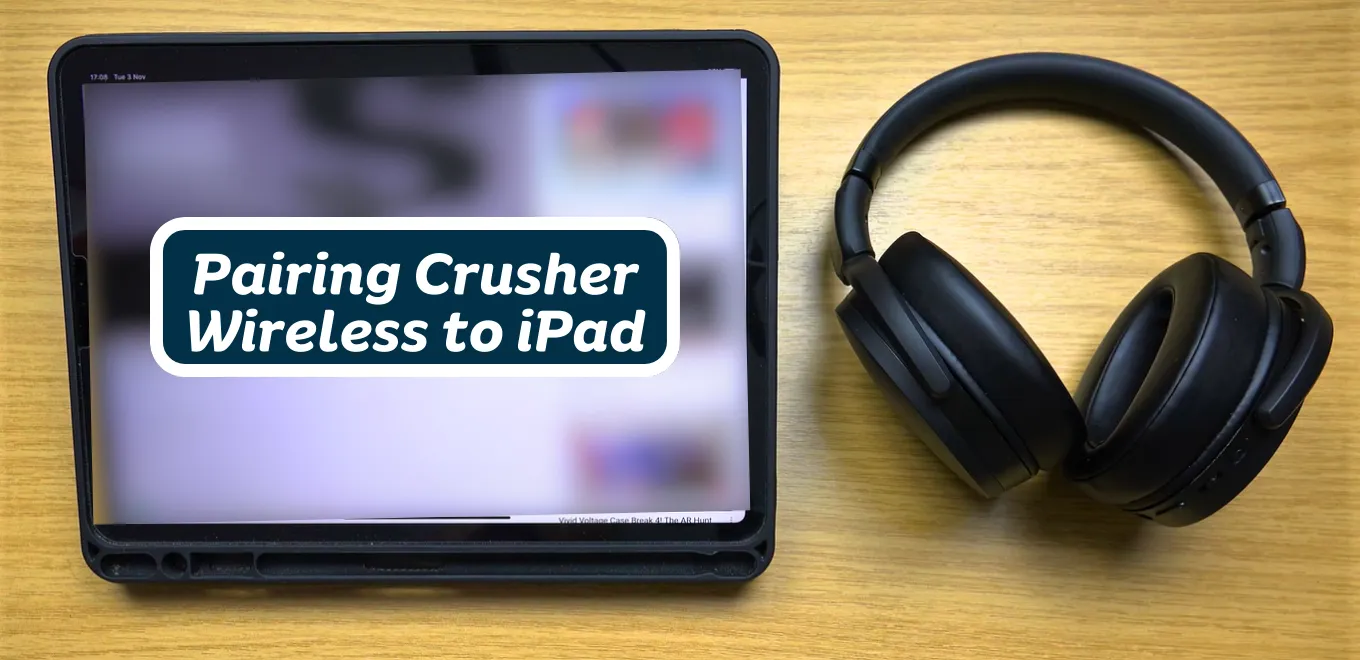 Press the power button of your crusher wireless headphones for a few seconds and power them on. Now put them in the pairing mode.
Open your iPad and go to the settings option you can see. Now click on Bluetooth.
When you switch on your Bluetooth, you will see several lists of devices connected to your iPad already.
Now find the name of your crusher headphone and click on it to pair.
The pairing process will begin, and soon your headphone will say "Connected."
You can check it's working by playing an audio file immediately.
2) How To Connect Crusher Wireless to Android?
To connect your Skullcandy crusher headphone to an Android device, you need to follow these instructions;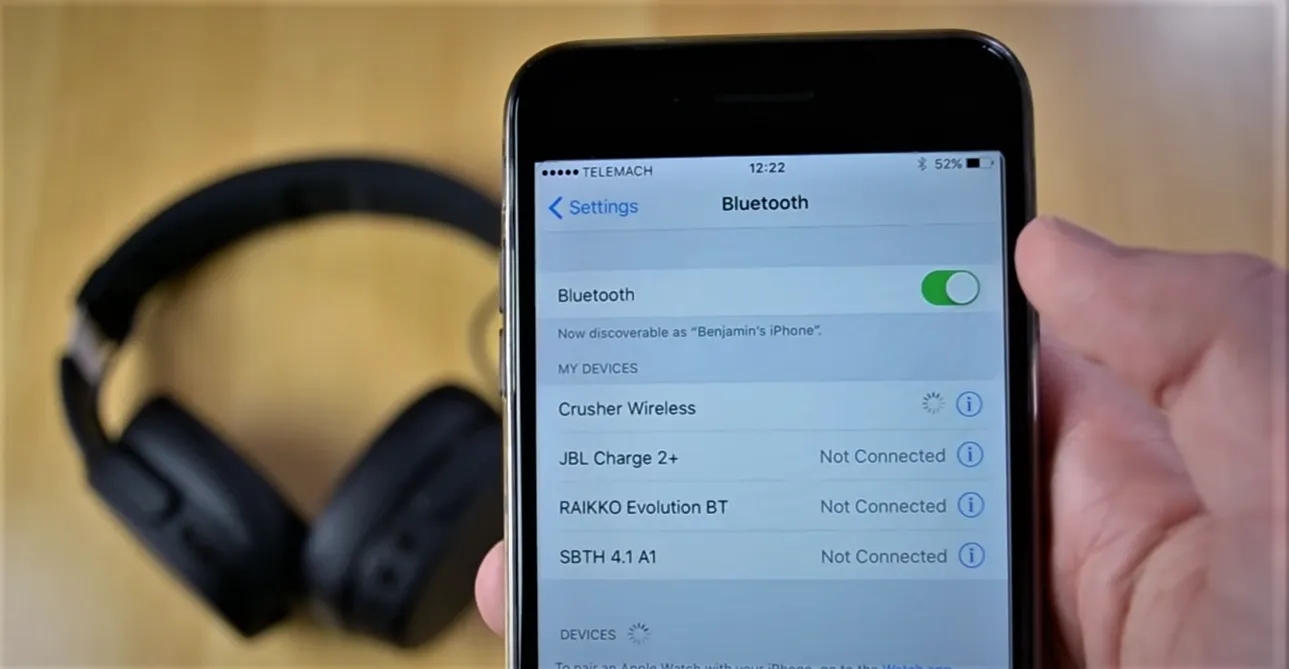 Switch on your crusher headphone by clicking on the power button for few times. It will shift the headphones to the pairing mode instantly.
Open your Android device and open its setting.
You will see a menu, find Bluetooth, and open Bluetooth settings here.
When you open Bluetooth, you will see Skullcandy wireless headphones present in the category of available devices.
From here, you need to select them and pair them. The pairing process will start immediately. When your headphone is connected, you will hear it say the word connected.
3) How To Pair Crusher Wireless to Chromebook?
Connecting your wireless crusher with Chromebook is easy. You can do it by following these steps;
Check if your Chromebook supports Bluetooth and connection.
Now click on the lower right corner of your Chromebook and turn the Bluetooth on.
Your Chromebook Bluetooth will automatically start finding all nearby devices.
Enable pairing mode from the accessory.
Left click on the device you want to add and connect to.
The process is different for different devices. It is better to follow the instructions given to you on the screen.
Why is My Crusher Wireless Not Pairing?
If your crusher wireless is not pairing, you must reset it. Resetting the headphones can help you connect your devices. It is the easiest way to troubleshoot the connectivity and pairing issues as it can remove any issues hindering the pairing process.
How Do I Reset My Crusher Wireless?
For a factory reset, click on your Skullcandy headphone's volume up and down buttons. You will see LED lights turning yellow, blue, and red. The reset is complete, and you can use the headphones immediately.
How Do I Turn on Bluetooth Crusher?
You must hold the function for 3 seconds to power your Bluetooth crusher. You will see LED flash purple that will indicate it is on. The LED blinking blue tells you have paired it, and the headphones are ready.
Reading this article tells you the easy pairing of your Skullcandy Crusher wireless headphones. The process is simply straightforward. Once you read this article, you can memorize the process and do it again instantly. Following the steps for successful pairing with your crusher wireless is crucial. If you face any problems in pairing, you can get help with the troubleshooting available on the customer support of the Skullcandy website. You may ask us in the comment section about your queries.

Conclusion