Most monitors have built-in speakers, and people find them useful due to their space-saving design. They are excellent choices if you want to save money and time for setting up and free up your desk space. Although you may get different benefits due to built-in monitor speakers, they sometimes cause problems.
The monitor with audio output may not work correctly due to incorrect cable connections and settings. If you are facing a problem enabling monitor speakers or your monitor speakers are not working correctly. This guide will help you resolve this issue without following any complicated procedure. Let's dive into the details and learn more about how to enable monitor speakers.
Why Can't I Hear Sound from My Monitor?
If you cannot hear any sound from your monitor, try to find out the problem by troubleshooting. For this, select troubleshoot audio playback and let the window find out the problem and resolve it for you.
However, there are many reasons behind this issue. First, the audio cable may not plug in correctly, the sound will not transmit to the monitor, and you cannot hear any audio.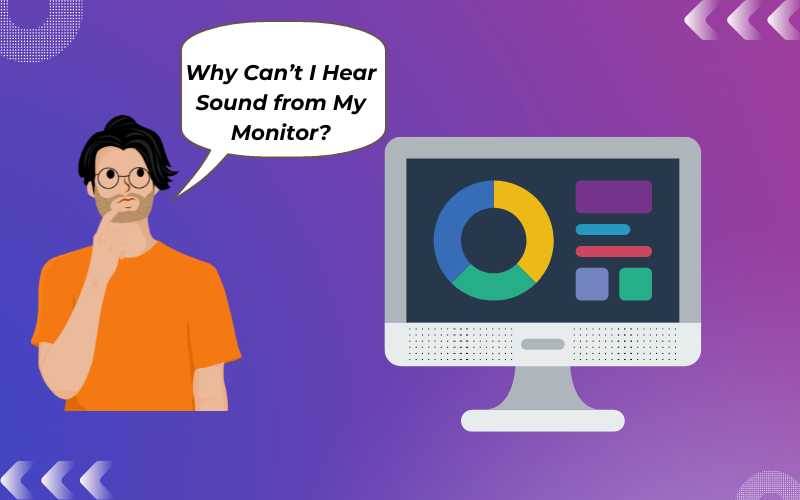 The second reason is that your audio card needs to help configure the sound correctly. The other possibility is that the computer's volume may be off or too low. So check it by clicking on the speaker's icon in the taskbar and ensure that the volume bar is up to the max.
Moreover, it is also possible that your computer's sound may mute from the setting. For this, go to the setting panel and open for volume option and see if the mute box may check, then uncheck it and see that you can hear sound from your monitor.
Ultimate Guide: How To Connect Speakers To Monitor?
5 Steps: How To Get Sound from Monitor Speakers?
The built-in monitor speakers are best for playing music and any audio file. These internal speakers will be able to produce average sound, and there is no need for an external sound device. Moreover, they are budget friendly as you will not pay extra charges for them, and they are compact and easy to use.
If you don't hear any sound from the monitor speakers, you can do the following things:
1) Attach Speaker to Monitor
If you are still waiting for audio from your monitor speakers, check if the speakers may adequately attach to the computer or may not plug in. Also, ensure that your speakers will turn on and the volume bar is up.
2) Uncheck the Mute from the Audio Settings
Open the "Control Panel" from the "Start" menu and see the volume icon in your taskbar. Click on "Sound and Audio Devices" and find "Sound and Audio Devices Properties," then click the "Switch to Classic View" on the left side if you can not see the icon for "Sound and Audio Devices."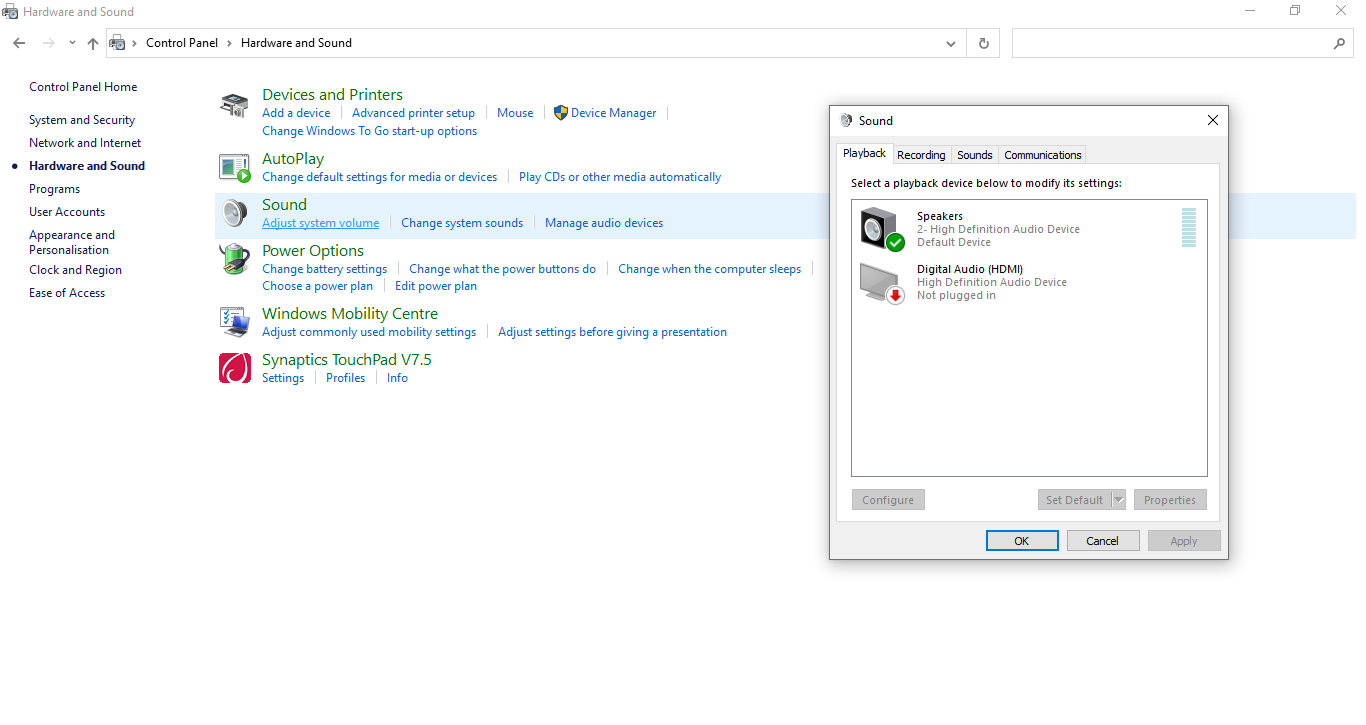 Enable a checkmark before the "Place Volume Icon in the Taskbar." If the box has a check mark, click on it and remove it. Verify that the "Mute" box is not checked and if checked, uncheck it. Now click on "Apply" and "OK." your speaker icon will appear in the taskbar next to the clock.
3) Run a Troubleshoot
From Control Panel, open "Sound and Audio Device Properties," click "Hardware," and select your sound card from the list. Then click on the "Troubleshoot" button and follow your monitor's screen prompt to repair the problem.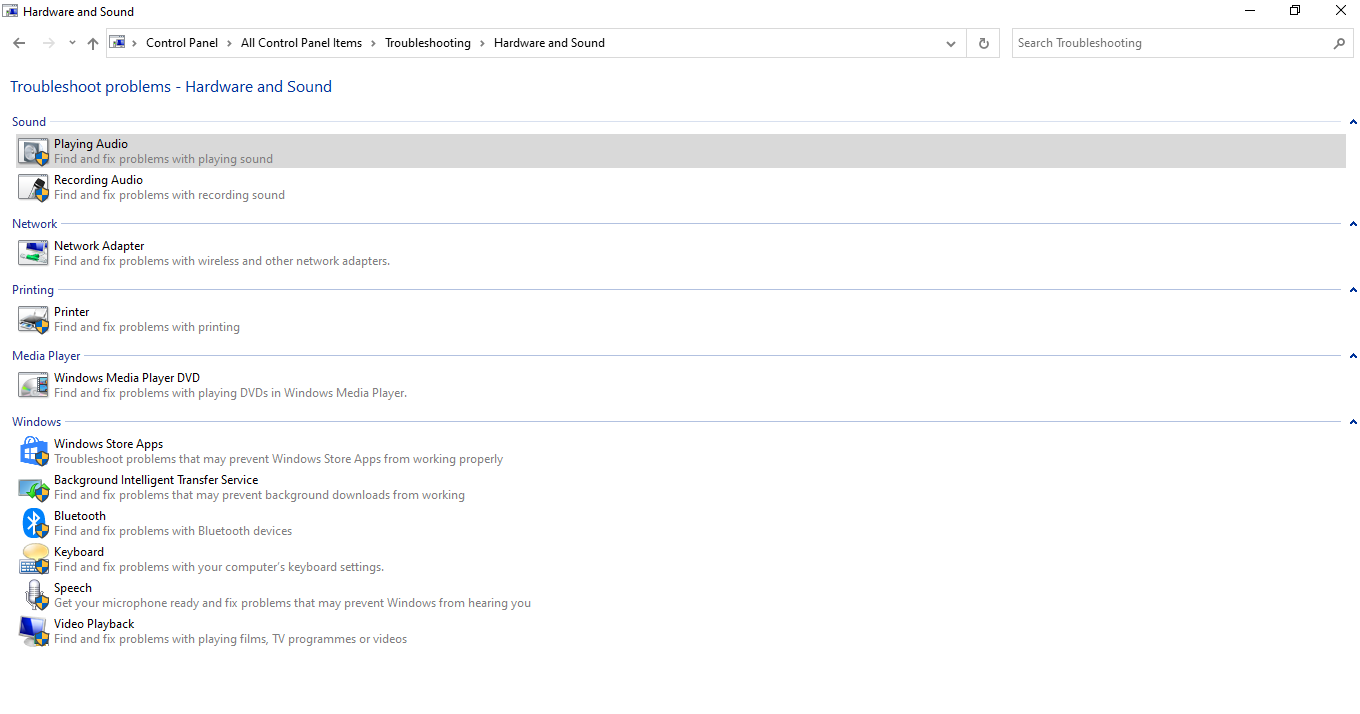 4) Update the Driver
Right-click on "My Computer" on your desktop and select "Properties," and click on the "Hardware" tab. Go for the "Device Manager" button, and here click on the "Sound, video, and game controller," and then right-click on your sound card.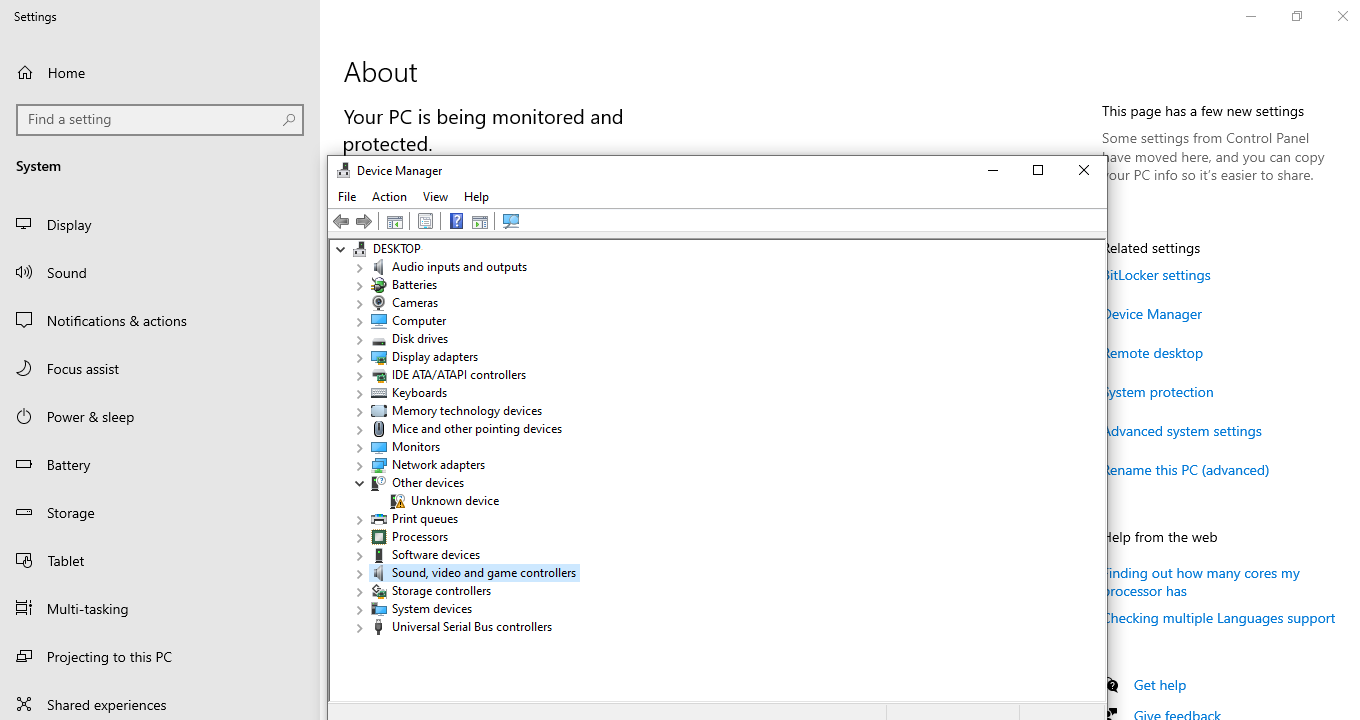 Now select "Update Driver" from the list and follow the directions. However, if you see the "Enable" when you make a right click, then it means that your sound card is disabled.
5) Restart Windows Audio Services
If nothing happens and there is no sound, Reactivate Windows Audio Service. For this, click on the "Start" button and choose "Run," type "services. MSC" in the box, and press "Enter" a screen will pop up after this.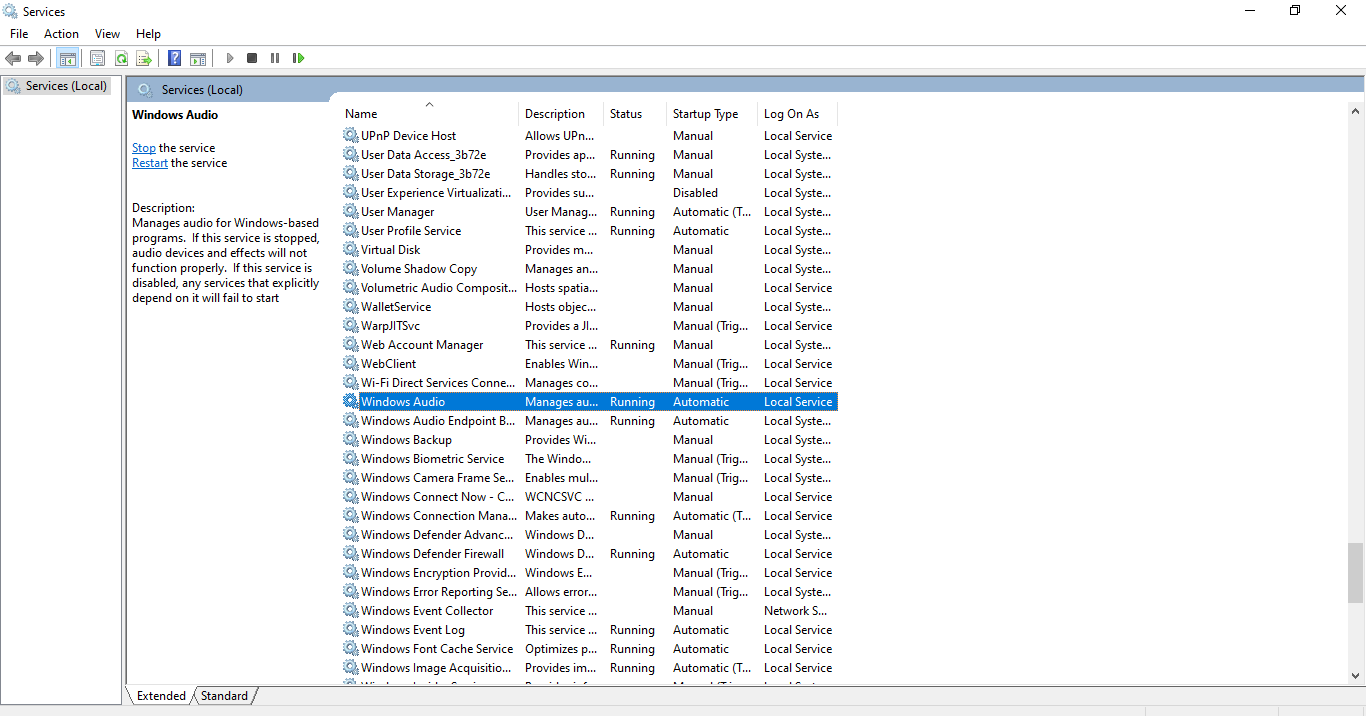 Here double click on "Windows Audio," scroll down the list and choose "Automatic," and the Startup type and click on the "Start" button under "Service" status and finish the process by clicking "OK."
How To Get Sound on Monitor Without Speakers?
Follow these methods to get sound on the monitor without speakers:
Using the HDMI Connection

: You should use an HDMI splitter when using an HDMI connection to get sound without speakers. All you need is to follow the manual instructions that came with the HDMI splitter for setting up the cable connections. Once you set up the connections, reboot the computer, monitor, and splitter to check whether they work.

Using Audio Output Jack

: It requires using a stereo audio cable to work successfully. You must plug one part with the computer headphone jack and the second into the audio streaming device. Keep the default settings to make the thing work effectively.
Do Monitors Have Speakers?
Yes, the monitor with built-in speakers can play sound, and you can hear audio from your system. But the sound quality will depend on the quality of the speakers. Some monitors have better speakers than others, so consider them when buying a monitor.
Moreover, come monitors contain an audio port to attach your monitor to external speakers. For getting sound from your monitor without speakers, you can use equipment like a USB Audio card, HDMI or Display Port, Bluetooth adaptor, 3.5mm audio jack that can connect your motherboard and monitor, and built-in speakers of your motherboard.
How To Hook Up Speaker to Monitor?
If you want to hook up or plug in the speakers to monitor, use a 3.5mm jack to connect your motherboard and monitor. Plug both ends of the cable into its corresponding port and get the sound from your monitor. Use the volume controls of your monitor to adjust the levels of sound. 
Can I Connect External Speakers to My Monitor?
You can plug speakers into the monitor by using the 3.5mm audio output jack. This cable contains two headphone jacks on one end, and on the other end has two speaker jacks. Connect these jacks to monitor and motherboard correctly and get results.