Imagine sitting in your favorite corner, and your favorite vinyl record spins seamlessly, producing melodies to make you feel like flying in the air. You can also make it true with a turntable slipmat of premium quality. What is a turntable slipmat for a record player? It is an agent that serves your vinyl record to spin with grace and classiness. 
Moreover, it reduces the friction to make your record spin like never before, and it enhances the sound quality amazingly by minimizing disturbance and vibrations. So, if you are a seasoned vinyl record collector or take interest casually, a high-quality turntable slipmat can help you enjoy more intense, solaceful, and vibrant melodies. Let's dig out more details below.
What is A Slipmat?
If you have ever seen a DJ performing live and the effects of mixing, scratching, and beatmatching attract your ears, you enjoy listening to all this with the help of a slipmat. It gives the facility to DJs to mix and edit audio files. Moreover, you can use it for vinyl records to avoid friction and a smoother experience.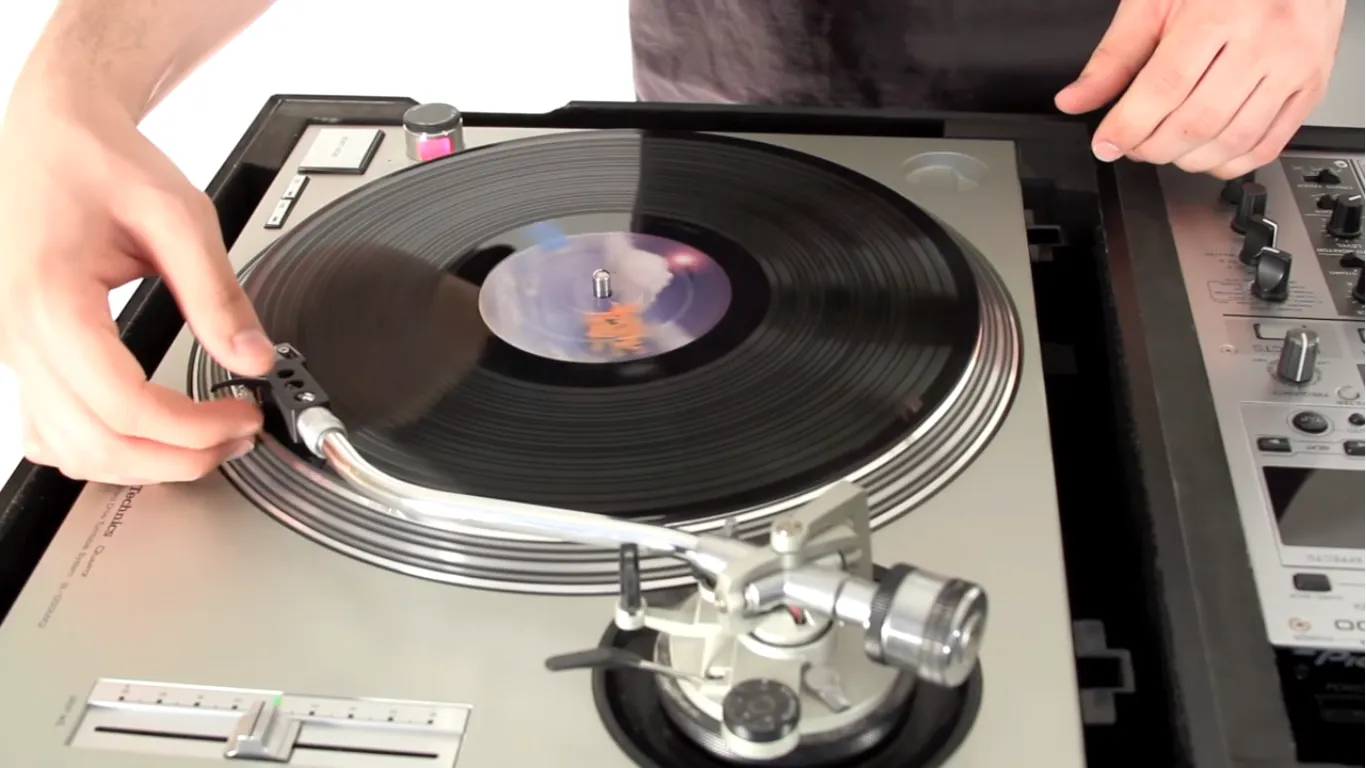 Suppose you are an individual who loves listening to classical music tapes, and you want to feel that classic fantasy with contemporary touches. In that case, a high-quality slipmat can make you enjoy everything effortlessly.
Do I Need A Slipmat for Record Player?
The slipmat is optional for the record player but depends on the situation. Suppose you are using a turntable, you can enjoy listening to tracks without using a slipmat, and if the manufacturer recommends it, only then you will have to have a slipmat.
Do I need a slipmat for record player if I am a DJ? Of course, you need a slipmat if you are playing as a DJ. It helps you manipulate the tunes and gets you new things to listen to. Before I tell you how to use the slipmat, let's learn; How to make car stereo louder.
Now, I'll help you learn how to use a vinyl slipmat. So, here is how you need to go on.
1) Choose the Best Slipmat
Slipmats are available in multiple materials, and you must choose the one that fits your needs best. Varying options offer different levels of grip, spin, and slip. So, choosing the one that gets better spin with reduced slip and perfect grip is the key to enjoying nonstop music.
2) Clean and Fix the Slipmat
Before putting the vinyl record, you must ensure that the slipmat is fully clean and sturdy. If there is any dust, dirt, or debris, you need to remove it to the fullest. After that, the placement above the platter requires attention. It should sit on the surface of the platter unshakable. When you start learning, what is a slipmat for record player? You need to keep all these points in mind for the optimum outcomes.
3) Prepare the Turntable
You need to power off the turntable and remove every dirt particle, if there is any, on the surface. Moreover, if you find any old vinyl record on board, remove it carefully and prepare the turntable for newbies. 
4) Secure and Test the Slipmat
If you find that the slipmat has a hole in the center to place it on the spindle, you must be careful while placing it on it. Moreover, you need to power on the turntable and check if the splimat's hole has a great match with the spindle for smooth spinning. What is a turntable slipmat, and how to use it? I hope you have great information to do the job yourself.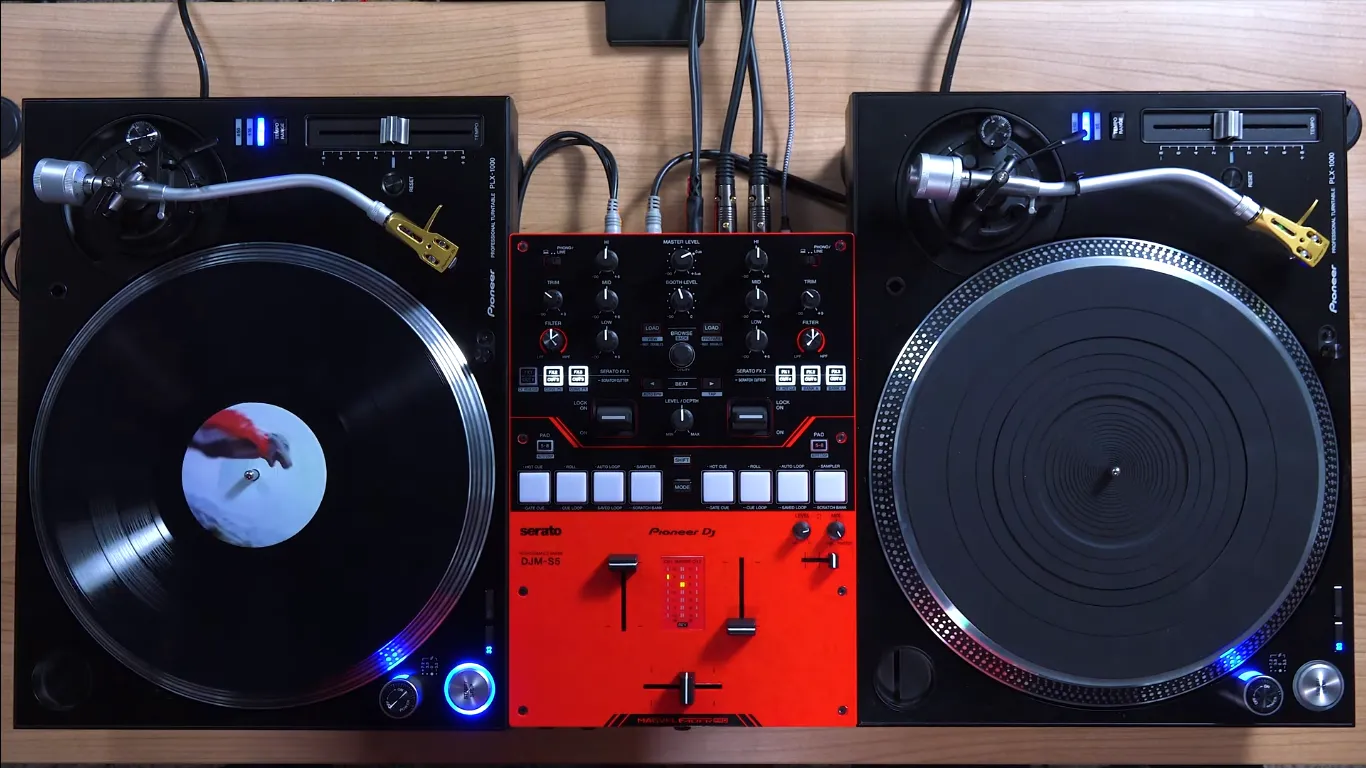 5) Playback and Maintenance 
After placing the slipmat, you are now ready to play the record. However, keeping the slipmat clean, tidy, and sturdy is better after every session. Covering it all is also helpful to get a fresh one for subsequent use. How do you use a slipmat on a turntable? I hope you know the process well enough now. 
What does a turntable slipmat do?
A slipmat gets you unending record-playing sessions. You place the record on the slipmat and put it on the turntable to spin the record, producing sound.
Do turntables need a slipmat?
Not all turntables require the slipmat, and your style of usage says yes or no to slipmat. Suppose you must have a slipmat for mixing, editing, scratching, and beatmatching if it is for a DJ. It helps the DJ to manipulate sound to create new and unique versions.
Do you put the record on the slipmat?
No, you put the record on the top of the slipmat and put that slipmat on the turntable. It helps your record get a smooth rotation of the record, and you get to enjoy unstoppable vibrant tunes.
The primary topic of this article revolved around, what is a turntable slipmat. It is a ticket to enjoy varying tunes, mixing, beatmatching, etc. It allows you to play the vinyl record with a spin.

The more you focus on the quality of the slipmat, the higher the quality of the sound you will get to enjoy. Moreover, it reduces the record's friction, disturbance, and disorder to keep it smooth for uninterrupted beats.

Final Thoughts