Dealing with noise is better than bearing it. I don't know how to justify not doing anything to curb noisy floors and ceilings. Through this article, I'll share multiple ways about how to soundproof floors. If I talk about myself, I found this topic so grumpy and relatable, and that's what pushed me to learn in-depth, and now I want you to feel relaxed and follow the guidelines.
Soundproofing is a method to ensure that no sound leaves the room, or no sound comes inside from out. Sound has different types, each requiring a unique course of dealing. So, to win a habitable and peaceful environment within your building or the room, you can follow the roadmap below. How to figure out notches and cracks, what the materials are, and how to put them in gaps, learn it all right down.
What is Floor Soundproofing?
Soundproofing is the method of decreasing sound from floor to floor in a building, and it requires some excellent skills with multiple materials and techniques. The best solution is to keep the floor structure filled with material that doesn't allow sound to transmit.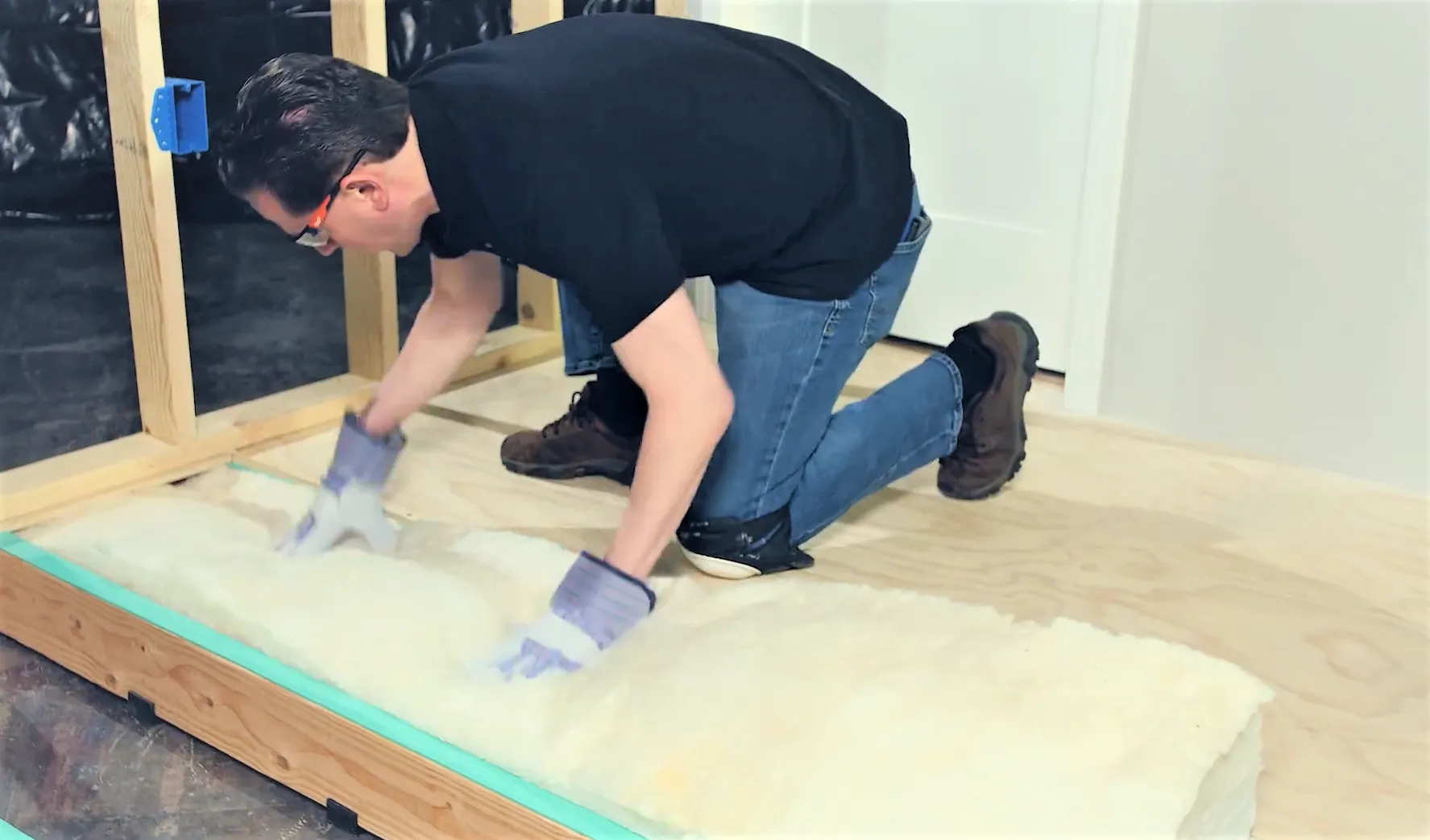 Moreover, it is inevitable for those who reside or work in a multi floors building. How to soundproof floors is the main topic, but you need to learn the types of noise first.
Types of Noise
There may be many types, but the two come in the pipeline when we talk about the soundproofing of floors. These two are:
Airborne Noise: You may call the noise you feel flowing through the air in the environment airborne noise.
Impact Noise: When an object falls or touches the floor, the noise your ears hear is called impact noise. 
Different Ways to Soundproof Floors
After figuring out the type, you must learn how to soundproof floors in apartment or a building. Here I have explained five different ways to do the job. Let's take a look.
1) Use of Interlocking Mats 
It is the easiest one, and you must buy the interlocking last after perfect floor measurements. You can easily attach one piece with the other one. You can clean them quickly and can use them for years long. They are super durable and dependable. These mats can help reduce around to the max. It is how to soundproof floors and ceilings in the easiest possible way.
2) Using Carpet Pads or Rubber Pads
The thickness, size, color, and designs may differ, and you must be careful when choosing one for your floor. You can get the best results by grabbing a thick carpet. Moreover, getting rubber pads can also help you eliminate the noise. I hope you have more than one solution now for how to soundproof wooden floors.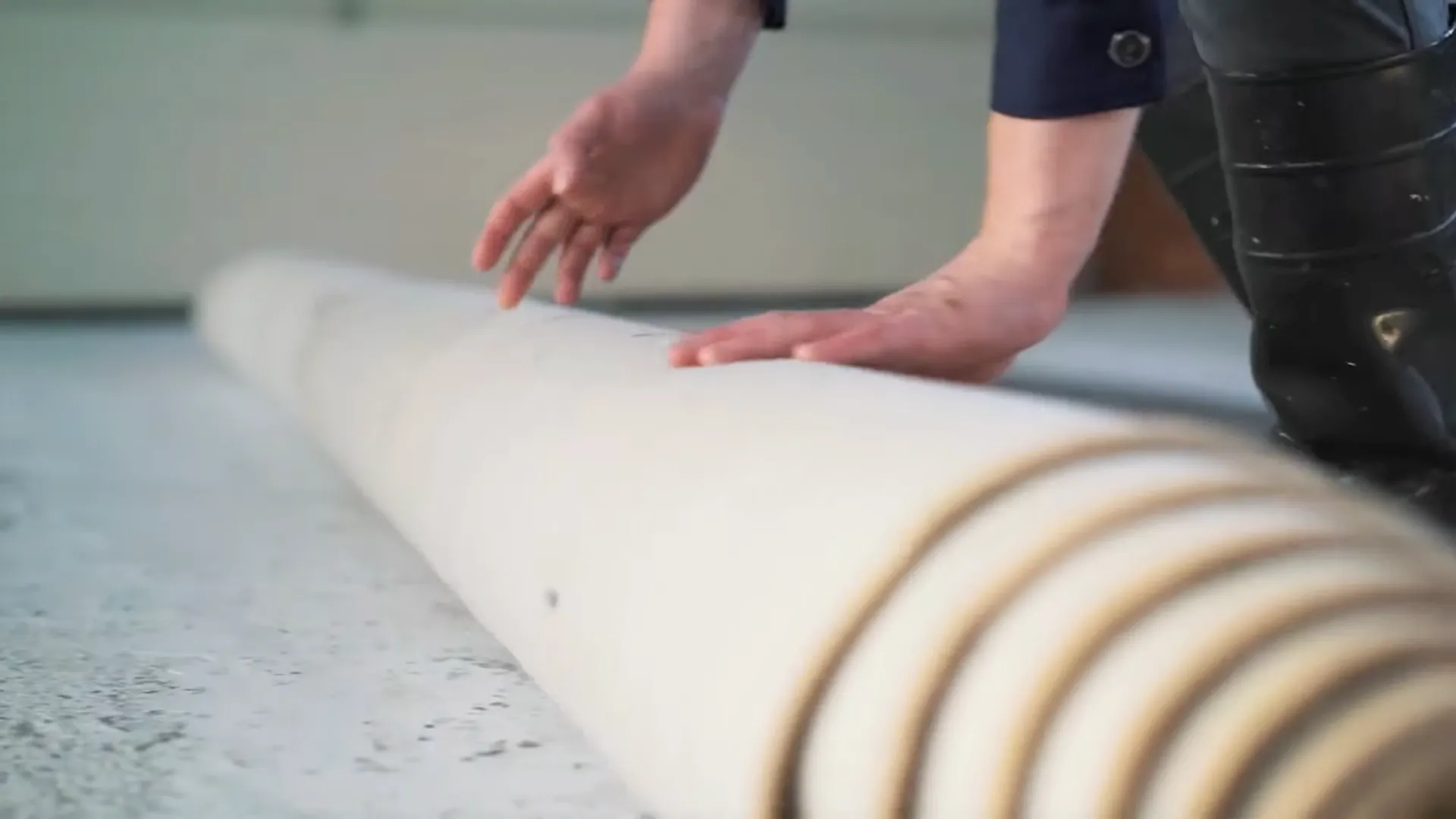 3) Using Noise-Proofing Material
Multiple sound-dampening compounds are available in the market, and you can pick one that better suits your floor and conditions. You can apply it between the underlayment and the subfloor. Getting a safe and fully protected from the noise floor is inexpensive. It is how to soundproof creaky floors as well.
4) Install Extra Flooring
It is an expensive and lengthy process that requires all the efforts to be put all over again. Choosing premium quality hardwood, tiles, and other substances is necessary to install additional flooring. How to soundproof tile floors? Creating a good match between the underlayment and the flooring is inevitable, and that's the key to avoiding noise of any level.
5) Soundproof Floor Underlayment
You must arrange a naked wooden floor to avoid the sound. Using acoustic mats for the job will be super helpful in preventing airborne and impact sound. The floor should be entirely free from cracks, dirt, and debris. It will improve the adhesiveness of the floor and will make it last long.
Does floor soundproofing work?
Yes, floor soundproofing works amazingly to avoid sound, and it helps stop sound from transmitting from floor to floor; using different techniques and controlling material help in the process to the max.
Is it possible to 100% soundproof a room?
It is not possible to gain 100% soundproofing. However, you can achieve the max soundproofing by grabbing the suitable materials and adapting the perfect technique in the given situation. It can reduce the noise significantly, giving you peace of mind.
Are concrete floors soundproof?
Concrete floors are suitable to resist sound because of their dense making. However, they still have room for the transmission of sound. By adding underlayment, you can further improve the soundproofing.
After going through all five methods, I hope you know how to soundproof floors. Sometimes it takes nothing but changing carpet mats, rubber mats, or using a noise control substance. If it doesn't work, you can go for the installation of additional flooring. It will help improve the peace, and you eliminate noise to the fullest. 

Wrap Up