Whether you are a pro musician or a beginner, you must be aware of the key players in the audio industry. There are dozens, but the two key players are Ableton Live Vs Pro Tools. These two help you produce music, mix, edit, record, and more to unleash your creativity.
Through this article, we'll be looking at a head-to-head comparison between these two. One is good for creativity, and the other meets the industry's standards. However, all you need to do is stick to the line-to-line to learn every nitty-gritty of these two.
What is Ableton Live?
If you are into music and sound and seek a perfect music production partner, the Ableton Live DAW can provide you with what you want. It is software having multiple features to deal with sound. Whether you need to record, edit, mix, or apply changes to the sound, it has everything to back your need.
It furnishes a high MIDI audio library, and you get numerous samples to learn free of cost. If you observe the stats worldwide, you will find Ableton Live ruling over millions of hearts of DJs, Music producers, and live performers. If you are wondering, Is Ableton good for beginners? It is, indeed. It gets all the basics with a supremely refined tuning system and asks for no pro skills to use it.
What is Pro Tools?
When it comes to professional recordings, editing, mixing, and much more in the film, tv, and music industries, Pro Tools are one of the best options professionals choose. It is a digital audio workstation with a series of attributes to get you everything you need to create soothing music sound, treat your ears, and make the masses happy with masterpieces.
It is a nonlinear editing tool with an amazing heavenly setup, making it a go-to choice for many. Which is better, Ableton Live vs Pro Tools, and what are the differences? To learn it all, stay tuned.
Main Differences Between Logic Pro Vs Ableton
Here comes the head-to-head comparison between Ableton Live vs Pro Tools. I've tried adding the best understandable and relatable list of features and specs to get you a clear difference. Let's look at the points below, one after the other.
1) Ease of Use
If you look at the hidden windows, you can find them with the Pro Tools, and Ableton doesn't have them. So, you get a super easy interface to operate. Moreover, the popularity graph and sales volume tell it all. I found Ableton a clear winner here.
2) Ideal Recording
During a recording session, you need a system with full ease, which you can enjoy with these two. However, Pro Tools takes the lead over Ableton regarding recording because it has the finest recording tools and a super easy interface requiring no special care and expertise. It better knows how to keep your sound files safe and original.
3) Sound Editing Option
It is not easy to pick one of these two for a better sound editing service; however, the Pro Tools software is again a winner for this phase. It has more advanced and more detailed editing options than Ableton. So, you can Excel your music files with the best editing whiffs with Ableton.
4) Sound Mixing Facility
The Ableton especially works for EDM producers, and the mixing area is very strong. So, if you want a tool to get you the best mixing facility, the Ableton can be a better pick. You get automation, multiple plugins, and many other tools to help you mix your music files well.
5) G2 and Capterra Rating
The G2 and Capterra are the two most reliable sources to provide authentic ratings of these two. You will find Ableton with 4.8/5 and Pro Tools having 4.2/5 ratings. Moreover, the overall popularity graph and users demand show it all.
After a head-to-head comparison, I am still finding reasons to take down one to raise another. Both are good and have reliable sound creation, recording, mixing, editing, and producing features. If you wonder, Is Ableton Live as good as Pro Tools? Somehow, I would say yes. Ableton is slightly better than Pro Tools with a more detailed and advanced features lineup.
Related article: What Wattage Soundbar Do I Need for A Sound System?
Pro Tools Vs Ableton Vs FL Studio
Both have the same job to perform, to deal with sound. Pro Tools, FL Studio, and Ableton are the most popular and valuable software to produce tunes that your ears love to hear. We've talked a lot about the Ableton and Pro Tools above, and the FL Studio is famous for its intuitive and user-friendly interface. Ultimately, the choice is yours, but all three are top-notch choices for the users.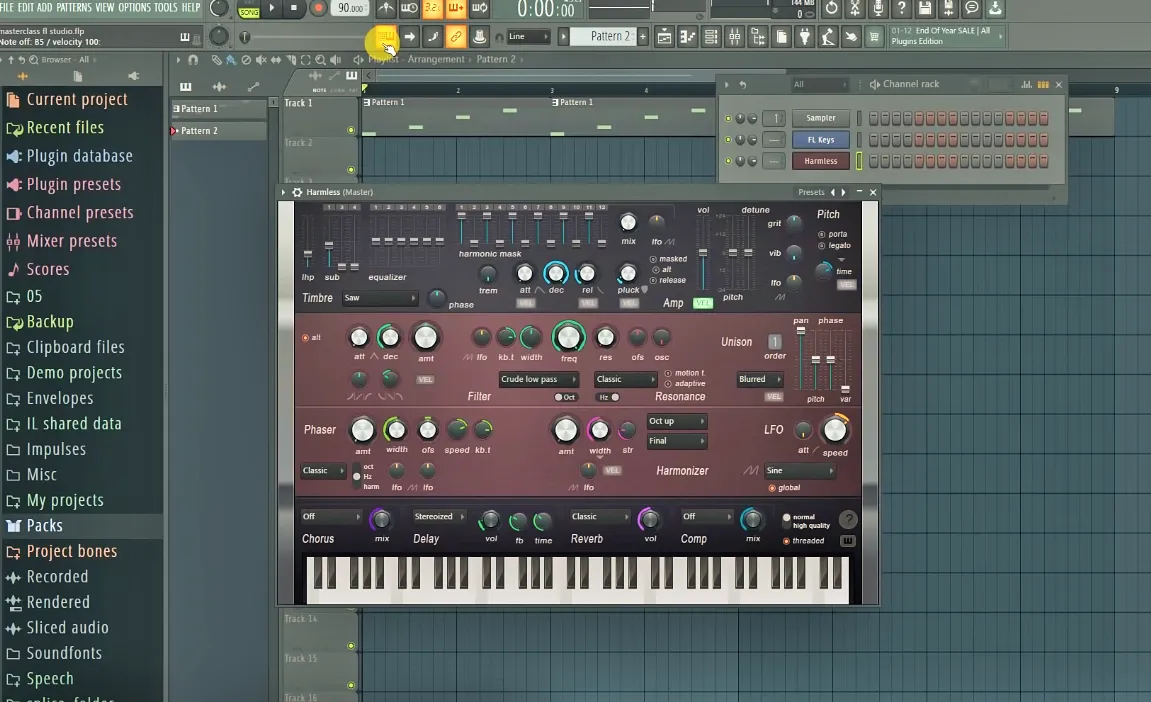 Ableton Live Vs Pro Tools; Which One is Better?
What's better, Ableton or Pro Tools? Look, it depends on your preferences and interests. However, if you seek an industry-grade tool, the pro tool is better, and if you seek fine-tuning, better mixing with a user-friendly interface, the Ableton would be a better call.
Is Ableton Worth the Money?
It takes not more than 1000 bucks for premium quality audio tools with unique tailoring of sound and creation. Of course, Ableton Live is worth more than worth it, but the answer may vary with individual preferences.
Do professionals use Ableton Live?
If it is about electronic music producers, thousands of big names use Ableton Live for the job. Whether hip-hop, techno, house, etc., professionals embrace Ableton for its worthy system. The popularity graph tells the story itself.
Does logic sound better than Ableton?
It is not the software but the user manipulating sounds to create a masterpiece. Both Logic Sound and Abletin are good, but how to use them perfectly is the key to success. So, you can gain the desired outcomes from both, depending on your skills, techniques, and learning of manipulation.
I hope you enjoyed reading this head-to-head fight between Ableton Live and Pro Tools. Both are the best pushers for the music and audio industry. Professional recorders and editors prefer using these two. Music producers can excel in their skills and taste with any of these two. However, I rate Ableton more than Pro Tools for its easy user interface. Moreover, it gets more detailed in your audio files with various dynamic components.

Wrap Up